Libya and Cote d'Ivoire: A New Interventionism?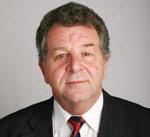 Bonapartism in built-up shoes
So the "˜cheese-eating surrender monkeys' have suddenly gone on the war path. The French (and British) have been attacked in Africa for their part in the "˜grand design to re-colonise' the continent. That was an accusation levelled by the Socialist Forum in Ghana, for example. Throughout the continent, from taxi-drivers to bien pensants, France has been lambasted for its return as "˜the gendarme of Africa'. Is this a new form of Anglo-French interventionism, an eager return to the bad old days of imperialism? Hardly
In the Ivory Coast, France has been reluctant and cautious, even though its armoured vehicles and Special Forces provided the crucial stiffening for the capture of the Laurent Gbagbo, a leader who had hung on illegally to power. President Nicolas Sarkozy inherited the French operation to support the UN in the Ivory Coast. He had previously announced a reduction in military bases in Africa. Paris refused to commit itself beyond a handful of observers in the DRC, despite pressure to do more. True, France had forces in Chad (634 troops), Central African Republic (240), Gabon (645) Senegal (575) and bigger deployments in its main bases in Djibouti and Reunion (which is officially part of France, not a colony). But these deployments were an old legacy. Sarkozy did double his troops and add Special Forces (to around 1,500) because of the threats of ethnic slaughter in Ivory Coast. In short, the French president was reluctant to intervene, but he did so on the principle that it is better to be called an imperialist, than someone who allowed another Rwanda. Moreover, France had responded to formal UN requests in the Ivory Coast, Chad and CAR.
Any French president would have done the same in Francophone West Africa, not least because of the ambiguous record of French troops in the Rwandan tragedy in 1994. So any accusations of Bonapartism on the part of Sarkozy are misplaced in the Ivory Coast. The lessons are important. Laurent Gbagbo ignored reasonably free elections and returned the country to a nightmare of armed militias, rape, ethnic and religious massacres (by both sides) and the prospects of a resumption of full-scale civil war. Instead, Gbabgo now faces a trial, perhaps at the International Criminal Court. Africa expects at least a dozen elections in the near future, though leaders such as Zimbabwe's Robert Mugabe are unlikely to heed the lessons of the Ivory Coast.
Libya is different, and not of course part of French-speaking Africa. The hyperbolic French intervention there is very much part of Sarkozy's mercurial character. He has been criticised for inciting a foreign adventure to boost his dismal domestic ratings (as well as his lack of personal stature). That may be true, but as in the Ivory Coast, the spectre of Rwanda (and Bosnia) helped to prompt both French and US responses. Sarkozy deployed Rafale fighters to bomb Libya, the same planes he had recently tried to sell to Gaddafi. Moreover, Sarkozy had been seen to cosy up to the despots in Tunisia, a traditional sphere of French influence. So Sarkozy did the right thing – prevent massacres in Benghazi – for perhaps some of the wrong reasons.
A North African war was the very last thing that David Cameron wanted. Fighting in another Arab Muslim oil-rich state – with shades of WMD (Gaddafi's alleged stock of chemical weapons) – was not at all on the radar of a coalition obsessed with saving money. Britain's 10,000 troops in Afghanistan (France has 4,000 there) and a reduction in the already overstretched defence budget could not permit another shooting war. The French could trumpet the departure of the Charles de Gaulle air craft carrier from Toulon, while Britain's Ark Royal had just been decommissioned along with its aircraft. The Tornado squadrons had just been decimated, as had surveillance aircraft. Libya was a nightmare for the UK MoD, and the intelligence services which had to divert key assets from the war against al-Qaeda.
London simply didn't have the money, the men or the equipment, so why did Cameron embrace Sarkozy's interventionism with such alacrity? Call me naive, but it was both a genuine last-minute humanitarian gesture to save Benghazi's and Tobruk's civilians, as well as hard-headed national security interest to prevent another Somalia adjacent to Europe's soft underbelly. An unintended effect might yet create a Jihadist haven in the Libyan deserts, especially if Gaddafi hangs on to power. But the French and British – and clearly the American – defence establishments were reluctant. Talk of a new imperialism is sheer nonsense.
The Arab League members – who all detest Gaddafi – did put on a rare display of unity, although the large air forces of countries such as Saudi Arabia and Egypt did not back their words with any military force, leaving it to minnows such as Qatar to send token planes. The African Union not so long ago made Gaddafi its chairman. Yet this hybrid clown-criminal has made so many enemies, despite donating billions of dollars to warlords throughout Africa, and sometimes simultaneously enriching rival leaders, as in Chad. Mugabe was long a beneficiary of Gaddafi's largesse in oil and weapons, and duly despatched a small contingent of Zimbabwean fighters to Tripoli.
The visit of the AU bosses to Tripoli was obviously a wasted journey. Gaddafi appreciated the apparent solidarity, especially when Jacob Zuma, the president of South Africa, affectionately addressed the mad tyrant as "˜dear brother leader'. Zuma, with all the levers to topple Mugabe overnight, has done nothing – beyond rhetoric – to end the monstrous regime in Zimbabwe. Mugabe has slaughtered far far more of his own people than the previous white regime ever managed.
African leaders keep pledging that they want African solutions to African problems, but they rarely provide any. That is why the UN has its three largest deployments all in Africa, in Darfur, South Sudan and the DRC. Some of its work, especially in South Sudan, has been impressive. Unassisted AU peacekeeping has a less credible track record. African solutions to international justice – for example, Truth and Reconciliation processes – have had some results, especially in South Africa. Libya and Ivory Coast prompted an immediate recourse to the International Criminal Court. But that court has been counter-productive not least in Sudan and Uganda. While only Africans, and not the likes of Bush and Blair, are indicted, it will not find favour in Africa. That leaves one solution. When an African crisis threatens another Rwanda, as Libya possibly and Ivory Coast probably did, then African leaders will have to tolerate prompt Western intervention. Until Africa starts fixing its own continent, the taxi-drivers and bien pensants must continue caricaturing Sarkozy's Bonapartism in built-up shoes.
Professor Paul Moorcraft is director of the Centre for Foreign Policy Analysis, London.