Cameroon's Elections Approaching: A familiar circus in uncertain times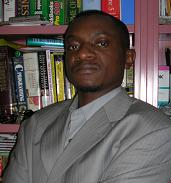 With Presidential polls billed for October 2011, Ajong Mbapndah of Pan African Visions explores the background to an election where the political tactics of the Arab Spring could be Influential.
In 2007 when elections boycotted by the leading opposition where won by President Biya, a seven year term of office appeared like an eternity to many. In 2004 when he again bagged a second mandate, initially suppose to be his last in accordance with constitutional provisions, many shrugged their shoulders and said after seven years, the Biya era would be history with a new leader moving the country forward. Time has certainly gone by fast, Biya has exhausted fourteen years, and should tradition be respected, the circus of Presidential elections hits Cameroon again. Though the electoral calendar remains a jealously guarded secret, Presidential elections since 1992 have taken place in October. Based on the avalanche of candidates who have expressed the desire to run and the activity within the camp of President Biya and his ruling Cameroon's People Democratic Movement -CPDM, one can deduce that the elections will take place except for a force majeure.
Based on the flawed and largely biased nature of the past Presidential elections, "˜circus' best describes what these events have become. The process from registration to voting and proclamation of results has been an exercise which borders on comedy with results known in advance. In 1992, after proclaiming results in favor of President Biya and the ruling CPDM (when it was widely believed that John Fru Ndi of the opposition Social Democratic Front -SDF had won), Supreme Court Chief Justice Alexis Depanda Mouelle said his hands were tied. This was interpreted as an allusion to the fact that he was proclaiming results he knew were falsified. In 2007, a boycott by the three leading opposition parties saw Biya enjoy a smooth ride to victory. In 2004, so confident was the President that he barely made four campaign stops to present himself, yet this fetched him a landslide victory! The circus however hits the country this year in very uncertain times which make even President Biya and his CPDM more jittery than they try to show to the public.
Voter apathy in the country today is at an all time high. A drive to get Cameroonians registered has had at best disappointing results. The reason for this apathy is not farfetched – there is a total lack of faith in the electoral process. The elections are just a circus with the results clearly known in advance: another landslide victory for President Biya. With the electoral governing body ELECAM known to be more or less an arm of the ruling CPDM with state resources at his disposal, the military at his beck and call, an opposition which has lost its bearings and a judiciary too hapless to fairly adjudicate on disputes, the elections are a fait accompli for Paul Biya many think. He is bound to win no matter what happens. In fact, the fragmented and feeble nature of the opposition even makes some think that the President does not need to rig to win elections. A disgruntled public service worker who normally has opposition sentiments told this writer that in a free and fair election, Biya may spring a surprise on Cameroonians with a clean victory.
However, a clean election is a risk the ruling party and its candidate are not willing to take. Even with the odds weighing tremendously in their favour, the CPDM is showing signs of jitters. The circus may be familiar, but it comes in very uncertain times as well. No one knows how well examples from Egypt, Tunisia and Ivory Coast may influence Cameroon, but the regime is clearly leaving no stone unturned to avoid the same embarrassment. In other countries like Uganda and Nigeria where incumbents have won, there have been significant protests with many turning violent. In Senegal, there have been serious upheavals over designs by President Wade for a controversial constitutional amendment. In Burkina Faso President Compaore is not having the best of times with a combination of civilian strikes and army mutinies making life difficult for him.
With high unemployment and a youth population that gives the regime goose pimples each time it decides to vent its frustration, there is every reason to proceed with caution from the Biya camp. In 2008, when he decided to amend the constitutional clause which limited Presidential terms to two, rioting erupted in major towns of the country. The government placed the death toll during the riots (which were also in protest against rising prices of basic commodities) at about fourty. Human Right Groups said the toll was over a hundred.
If facebook and twitter worked so well in Egypt, Tunisia and even Ivory Coast, the prospects of the same impact in Cameroon cannot be neglected. A few months back the government censored the use of twitter. However, politicians are increasingly making use of these networks to send their messages across. YouTube is also used  to post interviews and other video, such as that of Presidential candidate Kah Walla and a group of others been sprayed by water cannons in poorly attended demonstration to call for the departure of President Biya.
Recently, the French Language Newspaper La Meteo reported that the European Union has decided to pay its staff advance salaries for five months in August. Coming so close to the elections the interpretation is that the European Union is bracing itself for any eventuality. Calls have increased from the international community to President Biya to ensure that elections are free and fair. Within the past month, the President has received top American, French, and British envoys, and it may be no coincidence that the officials have harped on the need for elections which reflect the will of the people. He has been repeatedly cited by the media as one of those the USA has in mind when both President Barack Obama and Secretary of State Hillary Clinton have taken swipes at long-serving leaders. Even the French, who are known to have staunchly supported him in the past, have said they do not have any preferred candidate for the Presidency in Cameroon. The French Ambassador to Cameroon was recently quoted by the authoritative French daily Mutations as saying; his country was not in support of any candidate. The same message was echoed by France's Minister of Cooperation Henri De Raincourt who recently had audience with Biya while on a state visit to Cameroon. Unlike former President Chirac, who congratulated Biya for his "brilliant" re-election even before all the results came in 2004, relations between current French President Nicholas Sarkozy and Mr. Biya hang on the fringes of frostiness. The fact that Sarkozy has not paid a visit to Cameroon is considered by some analysts to be a snub.
The discomfort of the ruling party on calls from the international community for free and fair elections in Cameroon is palpable. Senior Cadres of the party have been urging party faithful and Cameroonians to defend the country from foreign intervention. At CPDM gatherings in the towns of Kribi and Eseka recently the party scribe Rene Sadi, known to be one of the closest Aides to President Biya, echoed his frustrations at foreigners trying to dictate to the country what to do.
Ajong Mbapndah L is Managing Editor of Pan African Visions