Africa and the Eurozone crisis – By Jolyon Ford, Oxford Analytica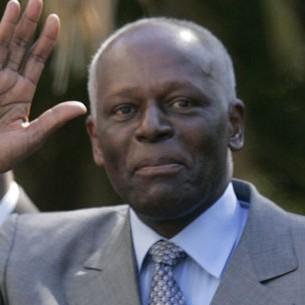 The timing of this first contribution to the blog made it seem fitting to go straight to what may be the most topical overall issue for business in Africa in 2011: what the Eurozone crisis might mean for African economies going into 2012.
With all the attention to the role of China and other "˜new' players as economic partners for sub-Saharan African countries, it is easy to forget how significant EU markets are for many African economies. Take Mauritius – for many years now it has been a financial services corridor not just for investment into South and South-East Asia, but into parts of Africa. It aims to capture more of the Asian growth story. Yet currently Europe absorbs more than two-thirds of Mauritian exports, and still supplies 64 percent of its tourists.
We chose as the title for the Africa panel at our September "˜Global Horizons' conference "˜Africa's moment?' and much of the discussion focussed on how prepared African policymakers and central banks were for the direct and indirect effects of slower growth in Europe. One issue we kept coming back to – and which 2012 may reveal – is the extent to which this millennium's African growth narrative is partly about "˜secular' growth somewhat independent of external events. This refers to the opportunities for African and foreign firms to explore the latent potential in multiple sectors and countries, whether in low-value, high-volume transactions, or addressing "˜middle class' consumer demand, or seeing infrastructure deficits as opportunities for investment rather than obstacles to it, and so on.
In turn these debates frequently brought us back – as the Eurozone crisis now does – to two things in particular: the hard and soft infrastructural barriers to greater intra-African trade and business, and diversification within economies away from single-commodity dependence. Neither of these is new, but external crises (and the domestic political fallout these sometimes cause) can lend them greater urgency. The graph of Angola's growth in the decade shows the serious impact the 2008-09 financial crisis had on its otherwise robust GDP figures. It brings home the need to constantly look behind the headline rates of growth to interrogate how deep, diversified and inclusive the story goes.
In Angola's case, for example, despite some improved agricultural productivity and a post-conflict reconstruction boom, the non-oil economy has been largely neglected. Luanda continues to soak up disproportionate policy and spending attention relative to the hinterland. Most Angolans have yet to experience the economic dividends of peace that the country's oil wealth might suggest were possible. The banking sector remains opaque and off-putting to foreign entrants. Last week's Angola-Portugal summit was notable for the invitation to Angolans to invest in the former colonial entity. But the energetic activities of Angolan firms in Africa and beyond belie the relative lack of attention to developing (and harnessing the potential of) many parts of Angola itself.
Our September debates also brought us to a third issue the currency of which is unlikely to fade next year across much of the continent – not just addressing barriers to meeting growth potential, but the social, political and economic imperative of ensuring that more people have a stake in that process. The Zambian election showed how more closely attuned 21st century voters on the continent are to the management of their economy and resources. However, that country's enduring reliance on copper exports shows how fulfilling popular mandates and addressing expectations requires policymakers to balance maximising obvious advantages with reducing reliance on single growth drivers and the exposure this creates. In the meantime, it may be about realising the limits of policies and policymakers – at the September conference RAS Director Richard Dowden noted how much of the energy around business activity in the continent happens despite, not because of, what government does or does not do.
Jolyon Ford is a senior analyst at Oxford Analytica, the global analysis and advisory firm.