Sudan: Aerial military attacks on civilians and humanitarians "They Bombed Everything that Moved", 1999 – 2012 – By Eric Reeves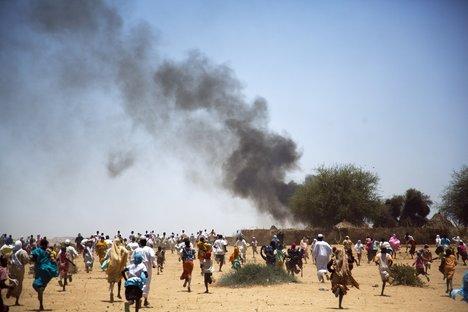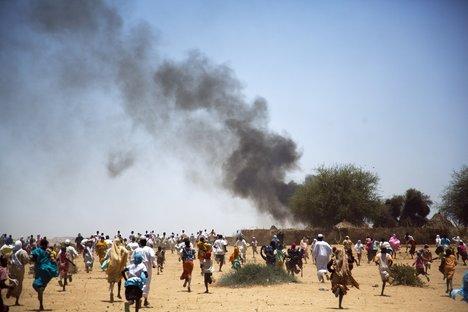 Overview
Since inaugurating hostilities in South Kordofan on June 5, 2011, Khartoum's Sudan Armed Forces (SAF) military aircraft have been engaged in relentless, widespread, and systematic attacks on civilian targets throughout the state, particularly in the Nuba Mountains.  Similarly, since fighting began in Blue Nile on September 1, 2011, bombing has been relentless, widespread, and systematic.  Many hundreds of civilians have been killed or wounded, although even a broadly approximate census has no real authority; judging from the character of reports and the geographic dispersion of the attacks, the figure is more likely to be in the thousands.
Most consequentially, aerial attacks have displaced many hundreds of thousands of civilians from South Kordofan (chiefly into Unity State in South Sudan) and Blue Nile (chiefly into Ethiopia, and Upper Nile in South Sudan).  The UN figure of 417,000 displaced first promulgated in mid-December 2011 is almost certainly low, since much is excluded from the data sets available (the January 11 estimate of the Sudan People's Liberation Movement/Army-North [SPLM/A-N] is over 700,000 within Blue Nile and South Kordofan).  Many of the displaced are unable to travel the distances required to escape the violence, and have stayed in areas not controlled by Khartoum's forces, but which are inaccessible and highly vulnerable.  They remain subject to aerial attacks, and have often fled at least some distance from their homes and lands.  And the flow of refugees is unceasing: the UN Integrated Regional Information Networks (IRIN) reported that relief organizations in mid-December estimated that "at least 1,000 refugees are arriving daily in South Sudan's Upper Nile State" (December 14, Doro, Upper Nile).  There are also reports of large groups of people who have had to halt in their flight to safety, but have so far not been registered or provided for.
Many more are fleeing South Kordofan into Unity State, and this number now exceeds 35,000 refugees (Reuters [Khartoum], December 13, 2011).  The total refugee population in South Sudan and Ethiopia almost certainly exceeds 100,000 (the estimate for year-end by the UN High Commission for Refugees on November 28).  Again, the estimate of the SPLM/A-N is much higher.  A large majority do not enough food and clean water, or access to primary health care.  And those displaced from Abyei by Khartoum's May 21 military seizure of the contested region—some 110,000 Dinka Ngok—remain in South Sudan, unable to return to their homes and lands, and living in very poor conditions.
In eight months, far more than 500,000 Sudanese have been displaced—internally or as refugees—by Khartoum's military actions, and aerial attacks have been the primary engine of displacement.
Current aerial attacks are much like those that defined Khartoum's conduct of war during the long civil conflict (1983 – 2005).  It must be emphasized that these military tactics are without contemporary or historical precedent. Such brutal use of military aircraft against non-combatant civilians has occurred nowhere else in the world: nowhere else has a nominally sovereign government, represented at the United Nations and within various international organizations, engaged for years in deliberate, systematic, and immensely destructive aerial attacks on its own citizens, and on humanitarians, as part of a counter-insurgency strategy (for a lengthier discussion of this perverse singularity, see my original report of May 6, 2011, pp. 8 – 10).
This same counter-insurgency strategy has been pursued in Darfur for almost nine years, and the number of civilians displaced remains well over two million; virtually all are from the African tribal groups of the region.  Aerial attacks have played a central role in this displacement, including within the population of approximately 1 million civilians displaced since the UN/African Union hybrid peacekeeping mission (UNAMID) officially assumed its UN mandate on January 1, 2008.  The vast majority of human rights observers believe that it has been Khartoum's combination of ground and aerial attacks against civilian villages—inevitably those of the Fur, Massalit, Zaghawa, and other African tribal groups—that has produced the roughly three million people now displaced into vast and often soul-destroying Internally Displaced Persons camps, host families and villages (a large but undermined number), and eastern Chad, where almost 300,000 Darfuri refugees continue to languish with almost no attention from the international community in the wake of rapprochement between Khartoum and N'Djamena.
Though aerial attacks in Darfur have been less intense at times in recent years, there have also been periods of extensive bombardment, for example in late December of 2011.  For the year 2011 there were 132 confirmed aerial attacks on civilians in Darfur, some enormously destructive:
"Thirteen (13) citizens were killed and 10 people wounded in two consecutive airstrikes in South Darfur. An Antonov plane belonging to the Sudanese Army dropped bombs on the area of Asharaya in Yassin district of Darfur this Sunday morning leading to the death of 12. The second incident happened in the area of [Labado], leading to the death of one. The first incident began when a citizen working as a registrar at a water pump drove from the water pump to his relatives in a Land Cruiser." (Radio Dabanga, May 16, 2011)
Khartoum's predictable follow-up action?
"Representatives from non-governmental organizations, UNAMID and UN agencies were yesterday informed by the Sudan Government's Humanitarian Aid Commission that the State of South Darfur would be immediately restricting all movement of humanitarian actors beyond a 15-kilometer radius of Nyala [capital of South Darfur]." (Radio Dabanga, May 18, 2011)
These attacks are all in violation of UN Security Council Resolution 1591 (March 2005), which "demanded" that Khartoum "immediately cease conducting offensive military flights in and over the Darfur region."  Further, all aerial attacks on civilians, or attacks that are conducted indiscriminately in areas where civilians are present, violate international humanitarian law.  But the UN Panel of Experts that was to have monitored compliance with Resolution 1591 has fallen apart over the past year, as Khartoum and China worked in tandem to ensure that the Panel would not be staffed with either experts or those committed to an impartial assessment of realities in Darfur.  Several of the most informed and important members of the Panel have resigned in disgust at the ways in which UN politics govern a monitoring mission responsible in part for the security of many millions of human lives.
UNAMID, the actual peacekeeping force on the ground, also continues to be badly hamstrung on many counts by Khartoum's tactics, including denying access for patrols and flights; refusing to grant hundreds of visas to UNAMID military, police, and civilian personnel; and refusing permission to re-supply UNAMID team sites. The new UN peacekeeping chief, Herve Ladsous, has already demonstrated he is out of his depth in Sudan, and seems powerless in confronting Khartoum.  Ladsous is merely reciting the grimly familiar history of the past four years when he complains about the fate of the UN-authorized force in Darfur: "'The denials of access have severely impeded UNAMID's ability to implement its mandate and resupply team sites in affected areas'" (January 11, 2012).   This pattern of obstruction has been largely ignored or accommodated by the UN/AU Joint Representative for UNAMID, Ibrahim Gambari.
And on the humanitarian side, the UN's chief official until this past September, Georg Charpentier, was notorious for accommodating Khartoum with a cowardly and dangerous mendacity, as when he declared in early 2011 that, "UN humanitarian agencies are not confronted by pressure or interference from the Government of Sudan" (January 7, 2011).  This was never true; indeed, as scores of UN officials and relief workers have declared publicly and privately, denials of access have ruthlessly restricted the ability of humanitarian organizations and UN agencies to work effectively.  Charpentier's acquiescence has emboldened Khartoum and endangered Darfuris by leading the regime to believe that it may characterize the humanitarian situation in Darfur however it wishes, without fear of contradiction from the UN.  The impunity that reigns in Darfur is a function of political weakness in all quarters of the UN, which in turn encourages Khartoum in its continuing aerial attacks, with immense consequent civilian displacement.  OCHA estimates that some 80,000 Darfuris were newly displaced in 2011 alone (OCHA report on Sudan, December 15, 2011).
Here it should also be noted that Khartoum's denial of access, obstructive tactics, and sustained harassment has made humanitarian relief in Darfur gratuitously more expensive, and by a very great deal.  In the context of acute humanitarian needs elsewhere in the world, and the distinctly finite resources available to the UN and international relief organizations, Khartoum's war of attrition against relief efforts hurts not only Darfuris but people around the world.
As in Darfur, relentless, widespread, and systematic aerial attacks have had devastating effects for agriculture and general humanitarian conditions in Blue Nile and South Kordofan, as well as in Abyei.  The June bombings in the Nuba Mountains severely disrupted the planting and crop-tending season, as many fields were attacked, cattle killed, and villages destroyed. People often fled into the hillsides and into caves, where they had no access to food or water.  Khartoum has denied virtually all international humanitarian assistance to these people, even for assessment purposes.  In both the Nuba Mountains and Blue Nile, the harvest season (late October through November) was similarly compromised by aerial attacks; what food might have been harvested in Blue Nile was typically abandoned and the UN Food and Agriculture Organization (FAO) has predicted that the harvest in Blue Nile will largely "fail."  As in South Kordofan, the people of Blue Nile have been denied international humanitarian access, even for purposes of assessment.
Malnutrition indicators—among those refugees who make it to Unity or Upper Nile or to Ethiopia—are highly alarming.  Rates of Global Acute Malnutrition (GAM) and Severe Acute Malnutrition (SAM) are often reported to be above the emergency threshold.  Food reserves have long since been exhausted and it is not clear how these people will survive unless humanitarian corridors are established in the near term.  Indeed, the Famine Early Warning System (FEWSNet) very recently declared that famine-like conditions could begin in March—two months from now.  The UN Office for the Coordination of Humanitarian Affairs (OCHA) estimated in mid-December that more than 250,000 people in Blue Nile and South Kordofan have been "severely affected by the conflict" in these areas; more than one million "are quite badly affected" by the violence," an OCHA spokesman continued (AFP [Khartoum], December 13). All this comes as South Sudan already confronts an extremely grim food crisis: the UN World Food Program (WFP) estimates that 2.7 million people in South Sudan will require food aid in 2012 (December 12, 2011).  Even more people will find their livelihoods and coping skills at "risk of erosion" because of insecurity, food inflation, and continued displacement (OCHA Weekly Sudan Humanitarian Bulletin, January 5).  "A gathering storm of hunger is approaching South Sudan," declared WFP country director Chris Nickoi (December 16).  And it is a storm fueled by massive displacement, which in turn is generated by Khartoum's brutal campaign of aerial terror.
Political Paralysis
Despite the vast scale of the present crisis, and the many hundreds of thousands of lives that are at acute risk, there is no meaningful or appropriately urgent discussion of required actions—at the UN, within the AU, or among powerful international actors such as the U.S. and European Union.  As a consequence, widespread famine looms perilously closer.  As in Darfur, the international community seems prepared to accept Khartoum's manipulation or denial of humanitarian assistance, actions that have nothing to do with human need or legitimate claims of national sovereignty, and everything to do with the regime's military ambitions and desire to conceal atrocity crimes from the international community.  That the National Islamic Front/National Congress Party has been repeatedly emboldened in these actions, for over twenty years, is beyond question.  Indeed, actions by the UN are regarded with open contempt by the regime.  Thus on October 13, entirely in character in speaking about UN Security Council Resolution 2003 (re-authorizing the UN/African Union peacekeeping mission in Darfur, or UNAMID), regime president al-Bashir declared bluntly, "They can shove the new resolutions" (Sudan Tribune).
UNAMID itself has been attacked, threatened, impeded, and denied critical access by Khartoum during its entire tenure.  Nor is this hostility to UN peacekeepers confined to Darfur.  In Abyei, on August 2, Khartoum denied the UN permission to evacuate by helicopter several critically wounded Ethiopian peacekeepers in Abyei.  Alain Le Roy, then head of UN peacekeeping, declared directly that, "We didn't get the clearance for the Medivac helicopter to take off immediately. They [Khartoum's SAF] prevented us to take off by threatening to shoot at the helicopter."  Again, the Ethiopian peacekeeping presence in Abyei was authorized by the UN Security Council.
Even more revealing of Khartoum's attitude toward UN peacekeeping is the unredacted UN human rights report on the situation in June 2011, in and around Kadugli (South Kordofan); leaked in early July, the report offers shocking examples of SAF treatment of UN personnel within the UN Mission in Sudan (UNMIS), summarized in the late June report in these terms:
"Monitoring has also revealed that the SAF, paramilitary forces and Government security apparatus have engaged in violent and unlawful acts against UNMIS, in violation of International Conventions and the Status of Forces Agreement (SOFA) including: verified incidents of shelling in close proximity to UN property, resulting in damage; summary execution of a UN national staff member; assaults on physical integrity of UN staff; arbitrary arrest and detention of UN Staff and associated human rights violations including ill treatment amounting to torture; harassment, intimidation, and obstruction of freedom of movement; and intrusion on UN premises including the UNMIS Protective Perimeter established to protect civilians internally displaced as a result of the conflict."
The past history of international acquiescence and accommodation, especially on the part of the UN, goes a long way toward explaining the regime's present easy contempt for international peacekeeping and calls to halt aerial attacks on civilians.
UN humanitarian relief efforts are similarly held in contempt.  On December 3, Khartoum blocked a visit by the UN's chief humanitarian official, Valerie Amos; Ms. Amos was at the international airport in Istanbul, en route to Sudan, when she was informed she would not be welcome.  Here we should recall that on August 23, al-Bashir declared that there would be no international humanitarian presence in South Kordofan, and reiterated the claim following the September 1 military assault on Blue Nile.  Again and again, senior officials have emphatically asserted that there will be no international relief workers allowed into these areas.  The fear is clearly that this would create "another Darfur," and the world community would become aware of the vast scale of human suffering and the atrocity crimes that have been committed, including massive aerial assaults and consequent civilian displacement.
But as Ms. Amos herself now recognizes, the warning signs are dire in the extreme; she declared on January 4, 2012 that the UN was receiving reports of "alarming malnutrition" from both Blue Nile and South Kordofan.  Here we should recall that as far back as early October the UN's Food and Agriculture Organization was warning about "235,000 people on the brink of starvation" in these two border regions (Agence France-Presse [Kurmuk], October 10, 2011).  Moreover, in her recent statements Ms. Amos shows no signs of having international political support to confront Khartoum over its intransigent refusal to grant international humanitarian access, even for assessment purposes.  She is reduced to expressing hope that the UN and Khartoum will "continue to discuss ways to reach those people" in greatest need; and she evidently believes something meaningful is represented by Khartoum's promise to share information on humanitarian conditions:
"'We have agreed with the Government of Sudan to share information and data pertaining to the humanitarian situation in the two states in order to ensure that we meet the needs of the people,' she said, noting that the Government would establish a mechanism to ensure continuous dialogue between Khartoum and the UN." (UN New Center, January 4, 2012)
Perhaps Ms. Amos will find it dismaying to know that on January 9, 2012, the SAF general who serves as "governor" of Blue Nile dismissed international humanitarian claims about a "food gap" in Blue Nile.  General al-Hadi Bushra declared that "the food situation [in Blue Nile] is stable" (Sudan Vision [Khartoum]). Versions of this truculent mendacity continue to spew from regime officials and propaganda organs, as they have for months.  Two days earlier Sudan Vision reported on a press statement by the regime's "Commissioner General for Humanitarian Affairs, Dr. Abdul-Rahman Suleiman, [who] affirmed in a press statement the government rejection to delivery of the UN agencies of the foreign organizations to humanitarian assistance for the affected citizens at SPLM-held areas under the absence of a commission for humanitarian aid at these areas."  A convoluted way of saying, "No, you can't come; we're in charge!"  Suleiman went on to "express suspicion" about the reports from relief organizations that Ms. Amos had received concerning the number of civilians affected in Blue Nile and South Kordofan (and of course refusing entirely to acknowledge the refugee populations in Ethiopia and South Sudan created by aerial bombardment of civilians).
But a week after Ms. Amos had chirped complacently about a dialogue with Khartoum on humanitarian issues, she was compelled by facts, not propaganda, to join with Oxfam in characterizing yet again the nature of the catastrophe wrought by displacement, displacement directly linked to relentless aerial attacks:
"Fears of a 'major food crisis' in Sudan and South Sudan are mounting, Oxfam said on Tuesday [January 9, 2012], while the United Nations warned that South Sudan could face a humanitarian disaster of 'enormous proportions' amid mass displacement." (January 10, 2012)
Despite these continuing and extremely dire warnings, not a single international actor of consequence has spoken about how desperately urgent it is that humanitarian corridors to these distressed regions be created, or how to compel Khartoum to accept the creation of such corridors. Given the numbers of people at acute risk, the remoteness of the regions most endangered, and the challenges of geography, any effort remotely adequate will take considerable time to scale up.  The world has waited far too long, despite the clear warnings issued over a number of months.
Meanwhile, hundreds of thousands of human beings move inexorably closer to famine.
Rationale for Update
Given the significance of aerial military attacks in creating this desperate humanitarian crisis, it seems important to provide as detailed an account of these assaults as possible.  This update builds on my original report and data spreadsheet ("'They Bombed Everything that Moved': Aerial military attacks on civilians and humanitarians in Sudan, 1999 – 2012," May 6, 2011), as well as subsequent updates, which appeared on July 15 and October 15. All can be found at www.sudanbombing.org.  Through October 15, 2011 Khartoum's SAF military aircraft had attacked civilian or humanitarian targets more than 1,700 times since 1999.
The challenges in representing this most recent period of aerial attacks—October 16, 2011 to January 12, 2012—are considerable, and preclude anything as detailed as the original report or subsequent updates (though of course a tremendous amount of data was excluded from these earlier accounts for lack of verification or indeed reporting of any kind).  More recent bombing attacks by Antonov cargo planes, military jet aircraft, and helicopter gunships have simply been too numerous to catalog and collate with any claim to completeness.  In addition to the sheer number of attacks, reports on the attacks have in many cases proved almost impossible to date or to assign a precise location.  There is a high degree of confusing redundancy in reports that have come to me from the ground in the Nuba Mountains and Blue Nile, as well as from several highly informed and reliable regional sources.  Journalists have traveled to Kauda in the Nuba Mountains and Kurmuk in Blue Nile (on the very border with Ethiopia) and provided excellent reportage on particular cases, often clearly representative; but this yields relatively few specific dates and locations (see Appendix below).
What is striking, however, is the number of times aerial attacks have been described as "daily" or "near daily" by a very wide range of observers on the ground, whether journalists, human rights investigators, humanitarians, or the people themselves (particularly in the Nuba Mountains, where there has been considerable ingenuity in transmitting data of all kinds).  Radio Netherlands Worldwide is typical in the opening to its report from Koleli, Nuba Mountains (September 13): "They come to the Nuba Mountains region every day, the Sudanese government planes."  In their August 30 release ("Sudan: Southern Kordofan Civilians Tell of Air Strike Horror") Amnesty International and Human Rights Watch report that, "While researchers were on the ground, Antonov aircrafts dropped bombs over farmlands and villages almost daily" (emphasis added).  This repeated commentary on the frequency of aerial attacks—going back to June—suggests multiple assaults on the vast majority of days over the past eleven weeks, given the geographic dispersion of those reporting from South Kordofan and Blue Nile.   More broadly, such assessments strongly suggest that since June 5—over 200 days—Khartoum's conduct of war has again entailed a widespread and systematic campaign of aerial attacks against civilians.  In aggregate, these acts clearly constitute crimes against humanity (see pp. 19 – 20 in original report).
In short, all evidence indicates that human displacement is primarily caused by these aerial attacks, as are the dire humanitarian conditions created by human flight without food or water—or even a clear destination, or means of travel other than by foot. In the case of the long Sudanese civil war, this led to the internal displacement of more than 4 million southerners.  And in ways all too familiar, this present and ongoing massive aerial campaign is again an engine of displacement.  People continue to stream into South Sudan and Ethiopia as refugees; the refugee total in the two countries is now likely well in excess of 100,000 and grows by over 1,000 per day, according to relief organizations.
Ominously, Khartoum has expanded its aerial campaign to South Sudan, attacking civilian sites at Guffa (Upper Nile) on November 8; and in an extraordinary act of barbarism, even by Khartoum's vicious standards, the refugee camp at Yida, Unity State was bombed on November 10, 2011 (see below).  One bomb, which did not detonate, landed at the very edge of a makeshift school where only shortly before some 200 students had been present.  Other bombing attacks on the sovereign territory of South Sudan—in Western Bahr el Ghazal (primarily Raja county) and Northern Bahr el Ghazal (primarily near Kiir Adem)—have continued since November 2010, most recently (December 28 – 29, 2011) in Western Bahr el Ghazal.  The bombing attack of December 29 is reported by the Sudan People's Liberation Army (SPLA) as having killed 40 civilians tending cattle.
U.S. Political Response
The Obama administration has repeatedly declared of such aerial attacks that "those responsible will be held accountable," specifying neither the only possible party responsible (the Khartoum regime and its military forces, which alone have offensive aerial assets) or how "accountability" will define the future of any of the men who control this regime.  Indeed, U.S. special envoy for Sudan Princeton Lyman has declared that the U.S. opposes the idea of regime change in Khartoum. Speaking to the London-based Arabic newspaper Asharq Al-Awsat on December 4, 2011, Lyman was explicit: "Frankly, we do not want to see the ouster of the [Sudanese] regime, nor regime change. We want to see the regime carrying out reform via constitutional democratic measures" (emphasis added).
The notion that the National Islamic Front/National Congress Party regime will "carry out reform via constitutional democratic measures" is at once ludicrous and all too revealing of the Obama administration's disingenuousness in speaking about Sudan.  Certainly without regime change—the announced goal of the growing Sudan Revolutionary Front (SRF)—"accountability" is impossible.  For the Obama administration to declare simultaneously that the U.S. insists upon "accountability" for the very men within the regime who have committed so many atrocity crimes, and yet declare that the U.S. does not wish to see "regime change," is hopelessly self-contradictory and reveals the bankruptcy of Obama administration policy.
At the UN the Security Council remains paralyzed by the threat of a Chinese or Russian veto of any robust action to pressure Khartoum to accept humanitarian corridors.  Certainly there is no thought of a No Fly Zone (NFZ) to protect civilians in the region, which is what the people of Blue Nile, South Kordofan, and South Sudan are desperately pleading for—including President Salva Kiir of South Sudan, Governor Malik Agar of Blue Nile, and Abdel Aziz al-Hilu, from whom the governorship of South Kordofan was stolen by means of rigged elections this past May.  A de facto NFZ could be created overnight if the U.S. and its partners declared that any Sudanese aircraft implicated in attacks on civilians, or indiscriminate attacks that recklessly endangered civilians, would be destroyed on the runway of the air base from which the aircraft departed (most likely el-Obeid, in North Kordofan near the border with South Kordofan, but also Kadugli, and locations in Blue Nile).  An Antonov would be destroyed for every Antonov attack that is credibly reported as attacking civilians; a Sukhoi-25 fighter jet would be destroyed for every Sukhoi-25 attack; a helicopter gunship would be destroyed for every gunship attack.  Such a proposal has no chance of gaining political traction within the Obama administration, which would have to lead such an effort, since there is no possibility of UN Security Council authorization.  But it is simply disingenuous of various Obama administration officials to claim that we have no means of enforcing a NFZ or curtailing Khartoum's ongoing atrocity crimes.
The Nature of the Attacks
The vast majority of aerial attacks are by Antonov aircraft, Russian cargo planes that Khartoum is reliably reported to be adding to its current fleet.  It is crucial here to understand what an Antonov "bomber" is: the Antonov is a Russian-made cargo plane, and in no way designed for use as an attack aircraft.  There are no bomb sighting mechanisms; there are no bomb racks or bays; typically, crude (and cheap) barrel "bombs" are filled with scrap metal, unusable ordnance, and other shrapnel-producing materials, as well as an explosive medium—and are simply rolled out the back cargo bay.  These bombs explode not with a large blast capability (and often do not explode at all), but have enough force to generate a hail of deadly shrapnel in all directions.  Moreover, for protection against ground fire and anti-aircraft fire, the SAF Antonovs typically fly at altitudes of about 5,000 meters—far too high to permit any kind of militarily purposeful aerial targeting.  They are not by nature a military weapon, but a tool for civilian destruction and terror.  Most bombs do not hit their targets, but when they are successful, the results can be of a sort witnessed at Rier on May 22, 2002, in Mayom County of what was then Western Upper Nile (now Unity State).
The account of this attack is unusually detailed because of the presence of Norwegian People's Aid; this is important to remember in assessing attacks on civilians in South Kordofan and Blue Nile.  For with the expulsion of the remnants of the UN Mission in Sudan (UNMIS) in July 2011, the last sanctioned international presence was removed.  While there are some small international operations, they are staffed almost exclusively by Sudanese nationals and re-supply is almost impossibly difficult: any aircraft entering the airspace over South Kordofan or Blue Nile is at great risk of being shot down.
On May 22, 2002 at 2am in the morning an Antonov attacked Rier:
"People were sleeping and therefore taken unawares. The Antonov dropped sixteen bombs in total—eight in one location and eight nearby. Eleven people were killed on the spot and 35 seriously wounded. The situation is described as carnage, with bodies lying everywhere—legs and arms blown off. Most of those wounded were young boys aged 10 and 11 years.  The number of those killed is rising—reported now to be 15 killed.  NPA [Norwegian People's Aid] was there eleven hours after the attack to treat and evacuate the wounded. 24 people were evacuated yesterday. More wounded (79) have been evacuated today. The most serious cases have been taken to NPA in Equatoria. The extent of the carnage has made it difficult to cope. Even the ICRC [International Committee of the Red Cross] hospital in Lokichoggio has been overwhelmed by the number of casualties."
"Independent witnesses around the spot to verify the accuracy of the report are two journalists; one French photographer and an East African reporter were there after the attack. A senior U.S. aid official witnessed the evacuation and has seen for the first time the extent of the damage. It is important to note that these attacks were behind the frontlines and also the timings were particularly brutal, catching people (unawares) while they were sleeping. NPA staff on ground described (the bombing) as brutal with bodies littered everywhere. Staff and journalists were totally shocked at what they saw. Reports and pictures will follow." (Report by Norwegian People's Aid, May 23, 2002)
We simply do not know how many "Riers" there have been in South Kordofan and Blue Nile, although the testimony of those who have escaped to South Sudan or Ethiopia is certainly horrifying.
Helicopter gunships have been used extensively, especially in the Nuba Mountains, where early on the Sudan Ecumenical Forum reported that these fearsome weapons were being used to hunt Nuba people "like animals."  Here we should recall how brutal Khartoum's use of these weapons against civilians has been in the past, both in Darfur and South Sudan.  Late in the long civil war, when Khartoum was seeking to clear the oil regions of any civilian presence, another gruesome aerial attack was particularly well observed (UN World Food Program personnel were present and witnessed the attack at frighteningly close range).  This occurred at the village of Bieh, Western Upper Nile on February 20, 2002, just to the east of road construction (Bieh had the misfortune of lying in the middle of Concession Block 5a).
Two SAF Mi-24 helicopter gunships were deployed, both of which had flown over Bieh twice earlier in the day.  On the final pass, in broad daylight, one gunship hovered overhead and conducted precautionary reconnaissance. The other helicopter gunship moved to a low hover position and then directed machine-gun fire and numerous rockets into a crowd of mainly women and children who had gathered for a UN World Food Program food distribution.  Twenty-four civilians were killed (including children), scores were injured, and many fled into the bush without food. A former high-level Western official who was camped near Bieh on an assessment mission at the time of the attack reported that even more casualties were discovered burned to death in the village tukuls that had been attacked with rockets.
Humanitarian sources confirmed that there was no military presence in or near Bieh. Moreover, the faces of the pilot and gunner could be clearly seen from the ground by WFP workers; the gunner and pilot, in turn, could clearly see that they were firing on noncombatants.  This was made explicit at the time by Laura Melo, WFP spokeswoman in Nairobi:
"'The helicopter was flying low enough that our staff could see inside the helicopter and a man inside firing a machine gun. How could they not see that there was food being distributed, that women and children were receiving food?' Melo said." (Associated Press [dateline: Nairobi], February 28, 2002)
Moreover, as Melo also pointed out, WFP had informed Khartoum officials of the food distribution.  Again, in the absence of any international presence in either South Kordofan or Blue Nile, we simply can't know how many comparable acts of savagery have been committed.
Purpose of Aerial Attacks
The deliberate nature of attacks on civilians and humanitarians has long been beyond dispute.  In its report of 2000, Doctors Without Borders/Médecins Sans Frontií¨res (MSF)-Switzerland reported in considerable detail on Khartoum's targeting of their hospital in Kajo Keji, Central Equatoria (Médecins Sans Frontií¨res, Living under aerial bombardments: Report of an investigation in the Province of Equatoria, Southern Sudan, February 20, 2000). In 1999, the year MSF won the Nobel Peace Prize, the organization found that SAF aircraft bombed the Kajo Keji hospital 10 times, dropping a total of 66 bombs.
After experiencing repeated attacks on its hospital, MSF began an investigation of several reported bombing sites, and these just in Equatoria. And even though its investigation covered only 15 of the sites where civilian bombings allegedly occurred, MSF documented 60 separate raids on civilian and humanitarian targets during 1999 alone. The authors concluded that Khartoum's military dropped almost 400 bombs on these targets. MSF's investigation found that (a) "the bombings are aimed at the civilian population and civilian targets, in particular hospitals and schools"; (b) the Khartoum regime appeared to be using chemical weapons and cluster bombs on civilian populations; (c) the bombing campaign was part of a "policy of terror which provokes new displacements of the population and increases the precariousness of the civilian population."
Little has change in the intervening thirteen years: Khartoum's bombing campaigns in South Kordofan, Blue Nile, and Darfur are still part of a "policy of terror which provokes new displacements of the population and increases the precariousness of the civilian population."  Certainly civilians remain the primary target.
Accordingly, the current report is as much about the consequences, particularly the humanitarian consequences, of bombing attacks as about the attacks themselves.  Here a particularly telling example is the November 11 withdrawal of Oxfam from Upper Nile in the wake of Khartoum's bombing of (New) Guffa (Qaffa) on November 8 and the bombing of Yida refugee camp in Unity State on November 10 (medical relief workers were also evacuated from the clinic in Doro, Upper Nile).  In announcing its withdrawal from Upper Nile, Oxfam tactfully made clear the reasons:
"New bombing raids and a build up of troops along the border of Sudan and South Sudan over the past few days threaten to escalate what is already a significant humanitarian crisis in the newest country in the world. Almost six months of conflict along the border is affecting 1.4 million people, but this new escalation threatens to force more people from their homes and cause yet more devastation for ordinary people, Oxfam said."
"Oxfam is significantly reducing its response and relocating staff from two locations in Upper Nile state in South Sudan, where it has been providing clean water and sanitation for 64,000 people.  Oxfam staff there reported bombing and heavy artillery for several hours on Friday. They have witnessed planes flying overhead and a build-up of South Sudanese troops over the past few days. Bombings were reported earlier this week in New Qaffa in Upper Nile, in addition to the reported airstrike on Yida refugee camp in Unity state on Thursday." (Oxfam, press release, November 11, 2011)
There is no moral equivalence here: the "bombing raids" referred to can only be by Khartoum, and the troop build-up is simply an extension of the offensive military actions by the regime's SAF and militia allies in Abyei, South Kordofan, and Blue Nile.  It is to the SAF offensive troop movements that the Southern SPLA is responding.  The "heavy artillery" referred to is almost certainly that of the SAF as well.  This SAF military approach to Upper Nile was meant to be at once threatening and provocative; but it may well augur even more extensive fighting, and this of a sort that would present intolerable risks to any humanitarian organization.
On January 11, 2012 Khartoum's foreign minister Ali Karti renewed the unsubstantiated claim that the Government of South Sudan is supporting the rebel groups in South Kordofan, Blue Nile, and Darfur.  Three days earlier Defense Minister Abdul Rahim Mohamed Hussein "warned that Khartoum is ready for war if Juba seeks it" (Sudan Tribune, January 8, 2012), this in the context of yet further unsubstantiated claims about Juba's support for rebel groups. Khartoum has also declared recently that South Sudan is "the biggest threat to national security" in the north.  What does this bellicose language represent?  It is of course an effort to keep the diplomatic pressure on Juba, and to demand of the international community precisely a "moral equivalence" between the parties: Khartoum would have us believe that the GOSS's supposed support for the rebels justifies all military actions undertaken by the SAF and its militia allies, throughout greater Sudan. More ominously, however, it may also be the fashioning of a casus belli justifying increasing offensive actions in South Sudan. The threat of much greater violence in the oil regions of Upper Nile and Unity states cannot be ignored.
Locations in South Sudan have been attacked (e.g., Jau in Unity State in early December 2011) because, we are to believe, they are northern rebel encampments (a preposterous characterization of Yida, the site of the refugee camp that Khartoum bombed on November 10).  Moreover, things would not be as tense militarily, so Khartoum's familiar spiel goes, if the South stopped supporting northern rebel groups—a claim for which the regime has adduced no evidence.  With this gambit Khartoum would have us forget that there is compelling evidence that the regime has itself in the past—and may at present—supported the maniacal Joseph Kony's Lord's Resistance Army (LRA), which has wrought such devastation in Uganda, Congo, SouthSudan, and Central African Republic.  The evidence is equally compelling that Khartoum now provides very substantial weapons, logistics, and payment to militias to engage in wreaking havoc in various areas of South Sudan (see especially the discussion of weapons captured from these militias offered by the Small Arms Survey).
Oxfam's withdrawal a month ago should have sounded all possible alarms about the potential for catastrophe in the border regions and South Sudan.  The relationship between aerial attacks and a rapidly growing humanitarian crisis could hardly be better illustrated—or more in keeping with Khartoum's method of making war.  Ignoring the implications of continuing, unconstrained aerial attacks on civilians—demonstrating no political will to ensure significant consequences for those responsible—repeats the errors of the past, with yet again cataclysmically destructive potential.
Aircraft and Basing
Military jet aircraft, based at el-Obeid, just north of the border between South Kordofan and North Kordofan, have been regularly reported as attacking civilian targets in the Nuba Mountains. Although often reported as "MiGs" or even "MiG-29s," the aircraft involved are almost certainly the Sukhoi-25 attack planes based at el-Obeid (see the reports by the Satellite Sentinel Project of June 29 and November 15).  The one clear picture that has been taken of these extremely fast-flying aircraft reveals the profile of a Sukhoi-25.
With the fall of Kurmuk on November 3, 2011, the Sudan People's Liberation Army-North (SPLA-North) lost its last major bastion.  And immediately after capturing the city, Khartoum began to upgrade the airstrip near Kurmuk and to build helipads for both troop-ferrying and gunship helicopters.  This brings a great deal more of South Sudan within range of aerial attacks originating in Kurmuk, and Juba is now within range of the Antonovs.  Military jets will also be able to use the runway at Kurmuk.  Additionally, the airstrip at Kadugli, capital of South Kordofan, has been fully militarized, bringing aerial attacks even closer to the Nuba Mountains.
A highly reliable regional source reports that Khartoum has increased the number of Antonovs in its arsenal, and the regime also continues to acquire helicopter gunships and troop-carrying helicopters.
In addition to its aerial attacks on civilians, we should bear in mind the overwhelming evidence that Khartoum is supporting various renegade rebel groups in the South, who have engaged mainly in attacks on civilians that have destabilized large areas of Upper Nile, Unity, and Jonglei.  Chaos in the South makes the GOSS weaker and, in Khartoum's mind, less likely to assist their former comrades in arms in the Sudan People's Liberation Movement/Army-North (the SPLM/A and SPLM/A-North formally split in September 2011, per the terms of the Comprehensive Peace Agreement).
It should be noted in particular that these rebel groups have resorted to one tactic in particular that is very similar in several respects to aerial bombardment of civilians: the laying of anti-vehicle mines.  The evidence of responsibility is compelling (especially for the "South Sudan Liberation Movement" in Unity state); and the effects are devastating. Civilians are afraid to use roads to travel, even if to move to safety.  All vehicles, including UN and humanitarian vehicles, are at risk, and cannot travel where there is any evidence of rebel mine-laying.  In short, these mines are as indiscriminate in their threat to civilians and humanitarians as Antonov bombing attacks are from the air.  Agence France-Presse/Radio Netherlands Worldwide (Bentiu, Unity State, December 13, 2011) offers a powerful account of the "broken people" who are the victims of these indiscriminate weapons.
Understanding the Current Scale of Aerial Attacks
Some aerial attacks recorded in this reporting period actually occurred somewhat earlier, but were not reported until after October 15. The data spreadsheet for aerial attacks through May 6, 2911, updated on July 15 and again on October 15, now incorporates most, though not all these additional attacks. But if we may be certain that bombing has been systematic, widespread, and relentless during the period following October 15, it remains a challenge to organize what can be ascertained with a reasonable level of certainty (for a discussion of the issue of a confirmation threshold, see pp 41 – 45 in original report).  As a consequence of these difficulties, this update is organized rather differently from its predecessors.  Although not incorporating data into a spreadsheet, the update organizes—by week and location (South Kordofan, Blue Nile, Darfur, and South Sudan)—significant aerial attacks on civilian and humanitarian targets.  There is also an Appendix with references and links for substantial reportage by human rights groups and journalists.
Again, it is important to recall how many witnesses have reported "daily" or "near daily" aerial attacks, and from a great number of locations in South Kordofan, Blue Nile, Ethiopia, Upper Nile, Unity State, and even Juba.  The roster of events below is illustrative, not definitive.  Without very considerable research resources and substantial amounts of time, as well as an access that is now peremptorily denied to all human rights investigators, the best that can be done at present is to organize what information we have, bearing in mind above all the close link between aerial attacks and displacement going back over 20 years.
Abbreviations for sources: Radio Dabanga (RD; Radio Dabanga has developed an exceptionally useful set of contacts throughout the Nuba Mountains), Sudan Tribune (ST), Nuba Relief, Rehabilitation, and Development Organization (NRRDO), Agence France-Presse (AFP), Associated Press (AP), UN Integrated Regional Information Networks (IRIN), Inter Press Service (IPS), Voice of America (VOA), Amnesty International (AI), Human Rights Watch (HRW), Satellite Sentinel Project (SSP).
See timeline in full here