South Africa: Zuma's corruption charges linger on the road to re-election – By Paul Holden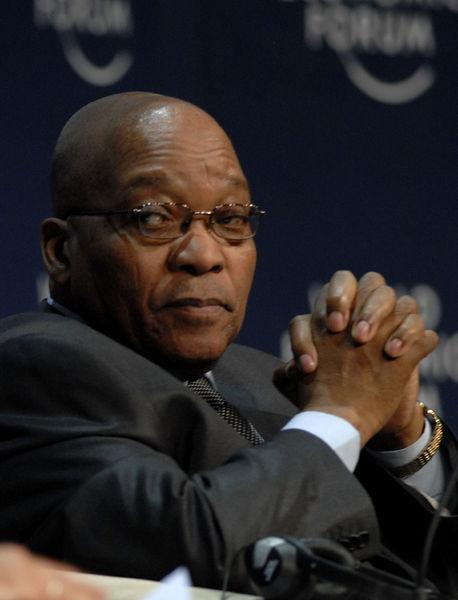 When Jacob Zuma ascended to the presidency of the African National Congress (ANC), many remained unconvinced that he would be a suitable President for Africa's most developed economy. Two key problems were frequently identified. One was that, having come to power with the support of a "˜coalition of the angry' that cut across numerous ideological flavours (the ANC Youth League predominantly Africanist, COSATU traditionally workerist), Zuma would be paralysed during his Presidency as he tried to balance the competing urges of the various factions that had brought him to power. The second was that, shortly after his election to the head of the ANC, fresh charges of corruption and racketeering were brought against him.
In solving one problem – charges flowing from the notorious Arms Deal and his relationship with his controversial (and convicted) former financial advisor, Schabir Shaik – he has potentially put himself into an intriguing double bind. The strategy behind Zuma's drive to have his corruption charges dropped was effective, albeit blunt. Singularly failing to address the substance of the charges against him, Zuma filed numerous affidavits that alleged that his charges were the result of a political conspiracy designed to thwart his presidential ambitions. Outside of the courtroom, the same claim was loudly trumpeted by Zuma's political allies, significantly raising the political temperature and raising a brief scare that violent protest would follow if Zuma faced jail time. To make the claim believable, Zuma had to cast the law and order establishment (investigators, prosecutors and judges) as deeply compromised, unable to execute its duties without fear or favour. In presenting "˜spy tapes' that allegedly "˜proved' that there was a conspiracy against himself, Zuma ensured that his charges were dropped, but, at the same, clearly indicated that the broader security establishment was far from independent or trustworthy.
Delicious irony, then, that in responding to the challenges to his Presidency from his defected allies (notably the ANC Youth League and its President, Julius Malema), Zuma has turned so aggressively to criminal investigations as means of alienating and marginalizing his opponents. Nowhere has this been clearer than in the recent decision to place the province of Limpopo under administration. The decision was made in response to contested claims that the province had been so badly managed, and had become so infected with corruption, that it faced bankruptcy. Announcing the decision, Zuma sent a high profile group, led by Finance Minister Pravin Gordhan, to address the media. Attached to the retinue were members of South Africa's main investigative unit tasked with corruption allegations – "˜the Hawks'. Reading between the lines, the message was simple: criminal investigations would be the iron fist in the glove, ensuring that Zuma's opponents would be knocked out of contention by investigations (and potentially prosecutions) regardless of political developments.
There is little doubt that a detailed and independent audit of Limpopo's expenditure is necessary; nor is it beyond belief that Limpopo has suffered from endemic corruption based on anecdotal evidence, frequent media reports and less than stellar reviews by South Africa's auditor general. But Limpopo is not unique in this regard. Indeed, South Africa, in general, faces a major problem with corruption in provincial and local government. Certainly, other provinces, such as Mpumalanga and Kwazulu-Natal, have just as many problems in this regard as Limpopo. The focus on Limpopo, almost exclusively, can only be properly understood when one realises that it is the only province in the entire country in which the provincial ANC have clearly indicated that they will not support a second term for President Jacob Zuma. Limpopo, notably, serves as the political base for both Julius Malema and the provincial premier, Cassel Mathale, both of whom have become the most prominent political figures leading the attempt to replace Jacob Zuma at December's ANC national conference in Mangaung.
As a political move, it relies heavily on the investigations and potential prosecutions seeming both credible and unbiased. But that may become somewhat difficult to achieve. This month, Jacob Zuma faces the possibility that the original corruption and racketeering charges he faces may be reinstated. The country's official opposition party, the Democratic Alliance (DA), have submitted a legal challenged contesting how and why the charges were originally dropped by the then-acting head of Public Prosecutions, Moketedi Mpshe.
The DA has a stronger case than ANC stalwarts may want to admit. Prior to the dropping of Zuma's corruption charges, the Supreme Court of Appeal had given clear guidance as to why and for what reasons a corruption prosecution (and in particular the prosecution against Zuma) could be halted. The Court unanimously ruled out political conspiracy or interference as a reason for discontinuing the prosecution: "˜A prosecution is not wrongful merely because it is brought for an improper purpose', the Supreme Court explained. "˜It will only be wrongful if, in addition, reasonable and probably grounds for prosecuting are absent.' Remarkably, Mpshe admitted that there remained sufficient grounds for prosecution, but that political interference rendered pursuing the prosecution unpalatable: a decision that he was not entitled to make, based on the Supreme Court's reasoning. It is entirely possible that the Courts may agree with this point, reinstating Zuma's charges.
If the case against Zuma is reinstated, he will be in a major double bind. His previous tactic of claiming political conspiracy – so effective in rallying political support to his cause and in getting his charges dropped – will be simply untenable. He cannot be seen to contest the independence of the prosecutorial services and the judiciary when he is relying on those exact same institutions to pursue charges against officials (and opponents) in Limpopo. If Zuma claims political conspiracy, it provides ample space for his opponents to claim that they have been subject to the same maltreatment. And if he doesn't, Zuma will have to finally give some sort of answer to the substance of the allegations against him. Whether he can do so convincingly remains to be seen. Certainly, many South Africans will revel in the opportunity to finally hear his side of the story. But it will also engender a disquieting sense of déjí  vu: yet another national ANC conference where Zuma's corruption charges linger like an unpleasant odour, unresolved and needing emergency dissipation.
Paul Holden is a writer, researcher and author of The Arms Deal in Your Pocket and The Devil in the Detail: How the Arms Deal Changed Everything.