DRC: Fizi to Goma via Bukavu (then Kinshasa) – Kris Berwouts goes on the road in Congo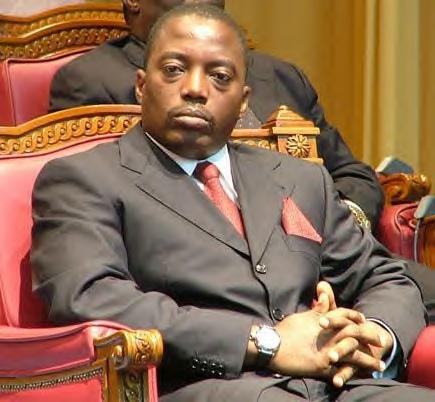 I spent the last twenty days of June in the Congo. Most of that time, I visited people and communities at grass root level. In brief, I went to Fizi – Baraka – Uvira – Bukavu – Kalehe – Minova – Goma. All by road. I ended my trip in Kinshasa, trying to wrap with a more national perspective. What follows is not really an article, nor is it an elaborated analysis.  Rather, it is an attempt to summarize my impressions and observations. As such, it is an update of the larger piece I wrote for EurAc at the end of May: "The shadow casted by ballot boxes and weapons in the Great Lakes region".
FIZI
I was in Fizi just 24 hours after an attack by the MaiMai of Yakutumba on the office of the Administrateur du Territoire (attack on June 12th, very early in the morning). The first reason seemed to be a revenge action of Yakutumba's group against a deserter who left the movement with 4/5 arms. The group wanted to kill the man and take back the guns. They, however, underestimated the presence of the FARDC in the area.
The building shows traces of the fight, which ended with the MaiMai running away after a fight which left two dead: one a cousin of the deserter, and other one of the attackers. The dead MaiMai was identified as a Burundian, everybody seemed to agree, although it is unclear to me how you could be sure. I can't imagine they attack with their identity papers or their library card from Bujumbura on them.
In any case, the South Kivu military authorities had told me at the end of April that the FNL has all but disappeared from the scene. There are only a handful of people left, and they wouldn't exist if they hadn't found protection within the ranks of Yakutumba. Yakutumba himself has, at this momen,t a very small number (a few dozen) operational fighters left. Not more then 60. There are, by my estimates, a number of very small Babembe "˜micro-militias' in the area. Most of them are FARDC soldiers who deserted.
The upcoming dry season means that a lot of Banyamulenge, the Rwandese-speaking cattle keepers from the Minembwe highlands, will come down from the hills with their cows. Traditionally, this causes a lot of damage to the crops of farmers, who in that area are Bembe. I've seen that before in other countries, Masai against Gikuyu in Kenya etc. It is often a tense period with potential for violence.
UVIRA
The town was quite tense in the days I was there. I attended a meeting which was part of an attempt to mediate between the Bafulero and the Barundi, and to create a dialogue between them. The Barundi are a Kirundi-speaking community, but are recognized as Congolese in the plains of the Rusizi. The mwami (chief) of the Barundi had recently been killed by Bafulero because his status gave him authority at the local level, known as a chefferie. Some Bafulero believe that their community should provide the mwami of the chefferie.
The night I spent in Uvira there were two attacks – one against the residence of Kabila when he stays in Uvira (which is, of course, almost never the case). Two Gardes républicaines were killed. The second was against a family, killing three of its members. It was impossible to determine to what extend this incident was political, personal or community-based, but it contributed significantly to the climate of insecurity.
BUKAVU and the northern part of South Kivu
In Bukavu I followed, indirectly, the initiative of Governor Marcelin Chisambo to reconcile Bahutu and Batembo around Bunyakiri. There has been a lot of violence between a very radical local defence movement known as Raia Mutomboki and the Hutu armed movements FDLR and Nyatura.
I was surprised, shocked even, how quickly Raia Mutomboki is growing among the Batembo. One of the people very actively involved in recruitment and mobilisation is a national politician who was minister in one of the previous governments and is, at present, a Member of Parliament.
One thing worth mentioning is that I spoke with a high placed, non-Rwandophone, officer – one of the key people in the chain of command of the FARDC in South Kivu. He started his military career as one of the youngsters who followed Father Kabila and walked to Kinshasa. He fought against the RCD and later against the CNDP. He rose within the hierarchy and always remained loyal. When I met him, he hadn't been paid for months because he was suspected to have joined M23, which was not the case. But since he is not being paid, he is seriously starting to consider it, reasoning that he has no other options.
Of course, all those people in the field know each other. They have fought in the same area for fifteen years, sometimes with each other, sometimes against each other. He was consequently receiving a lot of phone calls trying to convince him to join them. I found that shocking. The simple accusation of being part of M23 will have become a self-fulfilling prophecy.
M23
It's amazing what can happen…. It started with Bosco's uprising, having understood that Rwanda (as well as Congo) wanted to drop him. A few weeks later, M23 was created as an armed protest against Kabila reneging on the March 23 agreements – this, however, makes little sense to me. The "˜integration' of the CNDP into the FARDC at the start of Umoja Wetu, however, was undertaken very quickly, with very little outside help and in the middle of a military operation. The CNDP maintained its chain of command and thus became an army within the army. The result of the integration of the CNDP was that it became much larger than before, controlling many more troops, a considerably greater geographical area and more strategic sites – especially in its capacity to exploit natural resources.
It was hard to imagine how that excellent position could be improved by a new military action, and the whole M23 thing seemed a still-born baby. A key moment was when Makenga, one of the Nkunda people in the CNDP, joined them. Others followed. In a few days, M23 became much stronger. The question was: what triggered that sudden growth? The two key elements in understanding events in early May were (a) the fact that the Congolese army and government seemed very serious, not only in replacing Bosco as the main military leader in eastern Congo, but also in dismantling the CNDP bastion and making a move towards real integration; and (b) the fact that the government started to delocalise CNDP troops to other parts of the country. For years that was one of the ultimate taboos for the CNDP leadership. I was there at Goma airport when the first plane left for Kananga at the end of April. Shortly after that, Makenga made his move.
For weeks, there was a gap between their actual military power and the potential they had to increase in size. The area they "˜controlled' was small, as was their numerical force. In the meantime, things began to deteriorate very fast between communities and within the army. The examples I can give of both are very worrying.
Throughout these weeks, the impression was maintained that M23 was not formed with the intention of starting a war or obtaining power. I believe that it was basically an initiative to claim new negotiations and obtain better (more strategic) positions within the army, and to prevent Kabila from dismantling CNDP's separate chain of command.
One of the key questions of course is: what motivated Rwanda to support M23? Since Umoja Wetu in January 2009, Kagame has appeared to be Kabila's most reliable partner. Through its alliance with the CNDP, Rwanda could maintain its control over the exploitation and traffic of minerals, and continue to use Congo as a safety-valve against the demographic pressure structurally prevalent within its own borders. Does Rwanda have something to gain from a new war? I find it hard to imagine or to understand how it would. The evidence provided by the UN Group of Experts show that Rwanda also supports other military groups in eastern Congo besides M23.
It is important to consider whether all motivations for this change in attitude should be sought in Congo. Some of the causes may be related to processes or events taking place within Rwanda itself. One of the current developments seems to be a certain renewal of the inner circle around Kagame since the dissidence of General Kayumba Nyamwasa (who left the country in February 2010 and started to profile himself as an opposition leader based in South Africa.) Allegedly popular in the army, his capacity to mobilise support there reduces the Rwandese army from Kagame's backbone to his Achilles heel. For the last two years, people who are considered to be potentially under Nyamwasa's influence have systematically been removed. In practice, this means that the inner circle is getting younger; the English-speaking military part of it is losing influence in favour of the intellectual civilians, with more bilingual and French-speaking people in it.  In this group of French-speaking Tutsi there are a number of Congolese Tutsi. I don't rule out the possibility that this military group wants to capitalise in Kivu through their reinforced position in Kigali. But to be honest, I don't know.
In short, two months ago Bosco's rebellion, and shortly after, M23, seemed to be a still born baby. And even today it doesn't seem to be a tool for a new war. I still believe it is primarily an attempt to force new negotiations and obtain better terms from these. But the capacity to cause serious trouble is great due the internal rot within the army and local communities.
This all puts Kabila under intense pressure, and takes attention away from what the new government is doing. Many people inside and outside Congo had considered the appointment of Augustin Matata Ponyo as Prime Minister as a great move, but Matata's actions have become totally overshadowed by the events in the east. And in the army, Kabila is losing his last vestige of credibility. I was told that some parts of the army summit formulated a kind of ultimatum against him, in Kinshasa. The deadline passed without anything happening but still, this kind of thing isn't good for him, or the country.
There's nothing the army can deliver or contribute to stabilising the country or fighting against impunity. The army is so disintegrated that it can't give structure to the state, and any coup attempt can only be carried out by people who will never be considered as relevant. It's doomed to fail and it can only create more confusion, and a deep constituional crisis, as the coup against Ndadaye did in Burundi.
Kris Berwouts has, over the last 25 years, worked for a number of different Belgian and international NGOs focused on building peace, reconciliation, security and democratic processes. Until recently, he was the Director of EurAc, the network of European NGOs working for advocacy on Central Africa. He now works as an independent expert on Central Africa.