Africa and the War on Drugs: Guinea-Bissau, Coups and Africa's Cocaine Equation – By Joseph Kirschke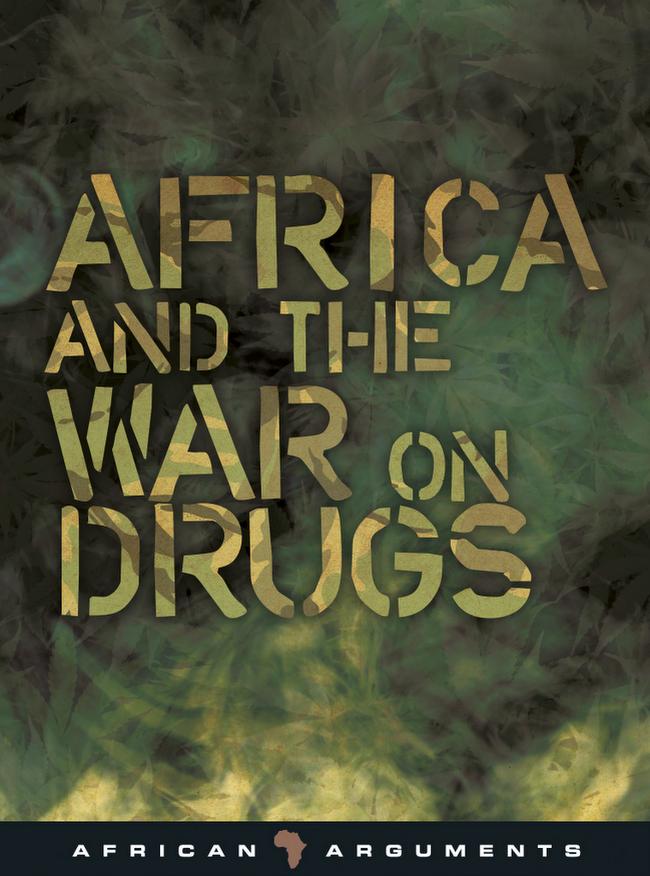 This piece is part of the Africa and the War on Drugs debate – a series of articles and reviews commissioned to coincide with the launch of the latest book in the African Arguments series:  Africa and the War on Drugs.
After an assault on an air force base in Guinea Bissau left six dead early Sunday, the tiny West African nation's civilian government issued a swift, damning verdict: That the failed putsch was engineered by Portugal and other Lusophone countries, seeking to return an exiled prime minister to power.
Portugal's foreign ministry declined comment and its other former colonies issued equally prompt denials. Even so, peace efforts by neighboring countries following an April coup are well underway. West African ECOWAS states have deployed peacekeepers, while helping establish elections set for 2013.
Amid the tumult, Guinea-Bissau is a gateway for a cocaine trade pushing into Europe, thanks to a hollowed Euro and evolving U.S. drug interdiction in the Caribbean and Latin America. Thus the need for stability in the country, one of the world's poorest, is deemed paramount among African leaders.
Interim civilian president Manuel Sherifo Nhamadjo, however, lacks international credibility: Indeed, not only did army chief Army Chief General Antonio Indjai – now the subject of UN-imposed a travel ban – lead the coup, not one senior government official has left office since independence from Lisbon in 1974.
There can be little doubt the drug trade, which has decimated lives and institutions across the nation, plays a key role. Local journalists and members of the judiciary have for years received death threats, tens of millions of dollars worth of police-confiscated cocaine has vanished, while the countryside has been in the throes of a crack epidemic.
Guinea Bissau and its 1.6 million people offer everything an enterprising drug trafficker could hope for, with an unpatrolled 350-kilometer coastline and some 80 islands. More importantly Portuguese, its lingua franca, is highly similar to Spanish, while it is one of Africa's closest points to the northern coast of South America.
Not surprisingly, international surveillance of the "10th Parallel" Atlantic corridor linking it to the Sargasso Sea of Brazil and Venezuela, the primary exporters of Colombian cocaine to Africa, is practically nonexistent.
It's all but impossible to know the true amount of cocaine that passes through Guinea Bissau – much less West Africa – at any given time. The UN Office on Drugs and Crime (UNODC), however, has estimated that in the past decade, of the 250 million metric tons that arrive in Europe annually, some $2 billion transits from Africa.
In any event, the extreme nature of the commerce cannot be denied.
One of the most audacious examples was evident amid the remnants of a Boeing 727 in Mali's Sahara Desert in late 2009. UNODC officials would later tell reporters that cocaine aboard was already unloaded before the plane crashed during takeoff. The aircraft – with room for up to nearly 200 people – was believed to have been piloted by Venezuelans.
Africa's part in the global drug trade is a relatively new one. Since 2000, U.S. drug interdiction began pushing cartel activity from Colombia into Mexico, Venezuela and Brazil. Mexico and Central America are the main routes for US-bound cocaine, where violence proliferates from militarized crackdowns.
Brazil represents the largest South American net exporter to Africa, with Venezuela coming in second; with help from Marxist Colombian insurgents. But because the trade is all but sanctioned by senior Venezuelan officials, cocaine is making Caracas especially dangerous, often compared to Baghdad. (Low-level arrests of foreign nationals – including Africans – have been taking place in the background.)
The end result: Chaos not just in Guinea-Bissau, but across much of the region. And while the US, Interpol and other European agencies have teamed up, the picture remains a grim one – a regression that hinders both past accomplishments and future progress for a long tumultuous part of Africa.
For his part, Foreign Minister Jorge Borges of neighboring Cape Verde offered a dismal assessment of Guinea-Bissau's current situation.
"The Guinea-Bissau people," he said, "are hostage to a group of politicians and military officers who do not dignify or contribute in any way to the normal and desirable development of the nation."
Joseph Kirschke is journalist, political analyst and public relations consultant.