"˜Defending' Zuma: why South Africa remains most attractive place to do business in Africa – By Jolyon Ford at Oxford Analytica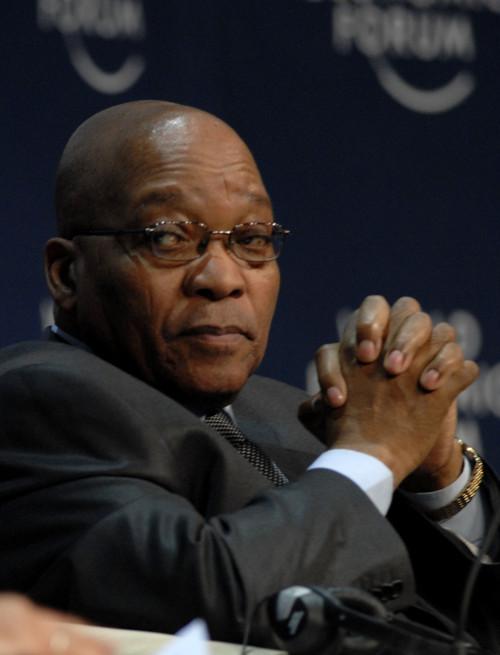 Have Africa analysts overcooked their "˜house views' such that they are now tending to exaggerate the relative downsides of South Africa while overstating the upsides of other African destinations?
Four recent events and experiences prompt this post:
Reactions to President Jacob Zuma's February 14 "˜state-of-the-nation' address, the first of his second term as ANC president following the Mangaung conference.
Reports of two surveys on the relative attractiveness of emerging market economies.
Reliable anecdotes, in particular one about a firm seeking advice on where to invest (for the first time) in Africa; this firm insisted that the options omit South Africa in favour of two currently fashionable but relatively problematic African economies.
Revisiting the 4-7 February African Mining Indaba, where the talk was about exciting things to dig for "˜anywhere but South Africa'.
First, Zuma's speech. The context, of course, is what ratings agencies and analysts routinely now describe as South Africa's supposedly unmanageable levels of "˜policy uncertainty'.
The content of Zuma's speech was entirely unremarkable; if anything it was a model of policy continuity (as the end-February budget policy statement will undoubtedly prove to be). Yet the next day analysts were all criticising it for offering "˜nothing new'. None pointed out that had Zuma offered something demonstrably new, just two months after a five-yearly party policy conference, he would in fact be generating policy uncertainty – the very thing his administration is routinely accused of.
The ANC leadership appears (rightly) to see that the issue is implementation and rationalisation of existing policies, not constant reinvention of the wheel to everyone's confusion and dismay: many Twitter-mad governments in the West, addicted to media and electoral-cycle politics, could take a leaf from this book.
I am dying to meet these anonymous all-knowing ratings agency analysts. Many seem to confuse concern about the content of policy (which is hardly radical) with its clarity. On some key issues and orientations, in recent years the ANC could not have been clearer; this is the case despite the political constraints and incompatible aspirations that its Alliance imposes. The alliance does, however, continue to ensure a remarkable measure of consensus for such a complex society.
The only "˜new' thing Zuma mentioned was a proposed Treasury study to review fiscal regimes applicable to mining. But this is nothing new (nor that different, really, to what Australia and others are doing, often upon the IMF's advice; it must be seen in the context of reassuring February statements by Ministers Trevor Manuel and Susan Shabangu on taxation consultation). Like other government positions, it falls from many months of relatively transparent ventilation of policy ideas at multiple levels of the ANC.
Markets might find these highly public processes painful, but it is arguable that in the long term they help create policy predictability and stability – and by giving all ideas a fair airing, they provide a safety valve for more radical policies. In a pre-Mangaung blog/rant last year on this site, I argued (only partly for argument's sake) that in fact the ANC-led government is remarkably easy to track, policy-wise. Analysts who find the ANC policy process impenetrable should base their judgments on something more than just reading Business Day opinion pieces.
This is not an apology for the ANC, nor for Zuma himself. In many ways South Africa needs something "˜radical' to unlock its growth potential and arrest certain declining trends. Moreover, it has some pretty non-negotiable imperatives to meet if it is to grow fast and inclusively enough to address its sliding unemployment, social equality and education quality/skills-acquisition indicators. In cricket terms, its current "˜run-rate' is too slow to reach the winning total it needs to by 2030.
In that sense, it is understandable that people are looking for "˜something different' to business-as-usual from the ANC. The ANC seems to be becoming unreasonably sensitive to criticism, self-interested and self-important. It struggles, like Zuma, to be all things to all people (and especially to balance providing "˜decent work' with unleashing firms' ability to provide work at all).
Yet, in clamouring for more certainty and decisiveness one should be careful what one wishes for. Consider two examples.
Malema: Mining and other executives in 2011-12 constantly groaned "˜oh why won't Zuma be decisive and just silence that Julius Malema boy'. But one should be careful of wishing for a country (Africa still has plenty) where the president can wake up one day and swat away a duly-elected youth league leader without any due process or respect for freedom of expression. The ANC has policy and disciplinary processes and they worked their way through.
Cele: The country's media (like London's) constantly criticised Zuma for not immediately dismissing then police chief Bheki Cele when he was under suspicion of corrupt practices. There may have been other factors at work too, but too few critics paused to contemplate how hideous a portent it would be for South Africa's democracy if the country had a president prepared to ignore Police Act procedures and rid himself of a national police commissioner just to score temporary political approval. That way true uncertainty lies.
Analysts appear too easily seduced by the relative "˜policy clarity' of the recent years of one-man political shows in fast-growing markets-of-interest like Ethiopia, Rwanda, Uganda – with little attention to what lies in relatively plain sight beneath these apparently blue investment skies. When groaning about what Zuma should do, recall that South Africa is not a one-man state: the party makes policy, not an individual (just ask President "˜I-will-do-it-all-myself' Thabo Mbeki), ensuring that decisions bring enough people along with them that they have some purchase in political reality; government (not the presidency) implements those party policies that cabinet chooses to adopt.
Many (especially white) South Africans I know groaned at Zuma's re-election, while "˜policy uncertainty' and "˜indecisiveness' are the market's South Africa buzzwords. Yet few acknowledge that Zuma is hardly the disaster they dream about at night; moreover, the ANC tends to signal what it would like to do, and to consult on it. It has decided on significant public infrastructure programmes (although it needs to tighten their governance and delivery); one sometimes wonders why private sector fixed capital investment is so cautious here, and so bullish about places further north. Yes the country needs momentum, but it is hardly about to stall.
Next, to the Indaba, where it seemed fashionable to say that those seeking real yield in Africa should follow the winds of change and go looking further north.
Yet there is something deeply ironic, almost comic, about listening to fellow analysts sipping café latte in sunny Cape Town while earnestly saying how terribly difficult and uncertain they find South Africa when compared with other African investment destinations. The irony thickens when these chaps happily drag out the chat, knowing full well that they are setting aside only 20 minutes to get to the airport on time: conscious that the excellent roads mean that this will be enough, they are nevertheless content to talk up other African settings whose infrastructure deficits make the very idea of a quick airport dash (or indeed a latte) laughable.
In the spirit of a 2013 African Argument, I wonder if I am alone in thinking that our Africa analysis "˜industry' has decoupled from reality.
I wonder this when someone tells me (as they did in Cape Town, here not focused on mining per se) that they are now no longer looking at South Africa; instead they are focusing clients on a Rwanda country-entry and growth strategy – "˜its GDP growth rate, ease-of-doing-business and political stability cannot be ignored'.
Really? Rwanda: tiny, shallow-market, landlocked Rwanda, with very few natural resources (within its own borders…) and a huge donor reliance; Rwanda, with all the question marks over its medium to long-term ability to navigate a peaceful national politics. It seemed to me that this analyst, high on the WiFi of central Kigali, feared ridicule if they suggested to clients that despite the prevailing fashion in emperors' new clothing, in so many respects, South Africa still easily leads the way.
Thankfully, we are not yet entirely divorced from reality: two reported surveys last week across emerging markets (by Grant Thornton and Ernst & Young) confirm South Africa's ranking as the most attractive place to do business in Africa.
Jolyon Ford is senior analyst (Africa) at Oxford Analytica.