The BRICS and Africa's growth dilemma – By Lorenzo Fioramonti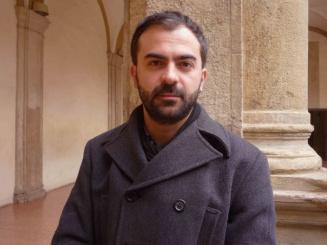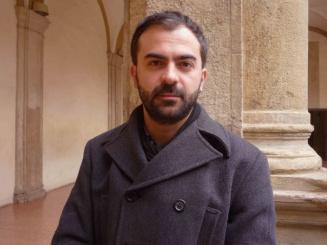 The growth debate rages on throughout the African continent. Ever since the international consulting company McKinsey published its widely cited report "˜Lions on the Move' in 2010 and The Economist popularized Africa's growth statistics (especially sub-Saharan Africa's GDP projections), there has been a palpable sense of pride in what used to be world's lost continent.
The fanfare surrounding the new alliance between Brazil, Russia, India, China and South Africa (the so-called Brics) has been adding to the general feeling among Africans that things are finally turning around. The 2008 financial collapse in North America and the worsening of the Euro-crisis ever since 2010 have further reinforced the perception that the old system is gone and a "˜new' world is on the rise. Yet, if one scratches the rhetorical surface, the story proves not to be as rosy as pundits would have us believe. Here is why.
Africa's economic outlook may look bright in GDP terms, but this conceals structural deficiencies and deep imbalances. First of all, African economies are heavily dependent on exports (mainly commodities and raw materials), which means that the current high international commodity prices are inflating growth statistics. As reported by a recent study, African economies "remain vulnerable to price fluctuations and external shocks", while the temporary growth trajectory is unlikely to "break in the pre-existing structure of the economy, industrialisation and productivity growth." This is a well-known syndrome, commonly known as the Dutch disease, which reduces the capacity of economies based on commodity exports to diversify their industrial and service sectors.
As commodity prices tend to increase, policy makers and business have little incentive to embark on a serious industrial redesign. The other Brics countries, especially India and China, have been instrumental in reinforcing the overreliance of Africa on the export market. Their thirst for energy (and more recently land) has generated exceptional conditions for African economies to continue exploiting their natural resources (all of which are depleting at an ever accelerating rate) and focus only on infrastructure that serves the purpose of taking "˜stuff' away from the African continent (the Chinese, for instance, have invested in ports, railway systems and other "˜corridors' to ease the transportation of commodities towards the East).
At the same time, it must be remembered that GDP hides more than it reveals. As GDP is designed as a measure of market output, it does not take into account the economic costs of social and environmental impoverishment. When African economies push for an even stronger exploitation of their natural resources, this generates environmental costs (e.g. pollution and ecological degradation) but also social costs (e.g. people are driven out of their land, subsistence farming is destroyed by commercial food production, etc.), which in turn have an enormous impact on sustainability, well-being and human security.
When communities are segregated, access to common resources (such as water and land) is restricted and privatized and when industrial infrastructure prevails over social safety nets, economic growth may very well go up but human development is seriously endangered.  No surprise then that African countries, despite their widely heralded GDP growth rates, still suffer from food insecurity, rampant inequalities and recurrent ecological disasters. Even the World Bank, an international institution that has traditionally encouraged growth in developing countries, has recognized that produced capital (which is the output of economic growth) is much less important than social and natural capital for the wealth of nations. So, by sacrificing social ties and natural ecosystems with a view to expanding markets, many African economies are actually impoverishing themselves.
Finally, one must also ask the question of whether such growth rates are still feasible in a world that has entered its fifth year of recession. Even dynamic economies such as Brazil have seen their growth projections plummet (Brazil grew a mere 0.98 per cent in 2012). China, the new global engine, has also experienced declining GDP growth rates in the past two years and Chinese economists project that the downward trend will continue in the next couple of years with an average 5-6% by 2015.
How will this affect Africa's economies? South Africa, the continental powerhouse, is getting closer to stagnation by the day. Recently, Finance Minister Pravin Gordhan has declared that, unless global growth resumes and the South African economy picks up steam again, the government will face serious shortage of liquidity as early as 2014. The Chinese State Council, in the meantime, has issued an alarming report indicating that slower growth rates are likely to result in popular uprisings given that income inequality has gone out of control in the Asian giant (China is now one of the most unequal countries in the world, along with South Africa and Brazil) and social and environmental degradation have worsened the lives of millions of Chinese.
Social and environmental limits to growth are becoming so obvious not only in the old so-called Western world, but also in the emerging world of the Brics and the African "˜lions'. Unless, the emerging powers are able to fundamentally rethink the current economic paradigm and dispel the superficial enthusiasm with GDP, they will soon hit the bottom. And things will turn ugly for everybody.
Lorenzo Fioramonti is author of "˜Gross Domestic Problem: The Politics Behind the World's Most Powerful Number' (Zed Books, 2013).