Is Uganda's Oil region another northern Uganda in the making? – By Rose Nakayi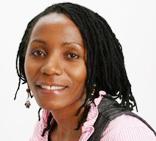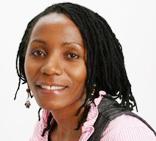 A recent workshop on "the politics of oil and gas in East Africa" run by Makerere (Uganda) and Leeds (UK) universities, following a research visit to Uganda's Hoima District, has revealed much that makes me wonder if the oil discovery in the Albertine region is not a twisted fortune.  There is just so much that makes the region a good candidate to become another northern Uganda – the country's most problematic region – in the coming years.
Oil discovery has led to high expectations for many in Uganda. The rhetoric from many institutions, communities and individuals is chock-full of references to poverty-eradicating development, but my own observations in Hoima have revealed a number of key tensions and contradictions.
Among them is the indication that the discovery oil is no guarantee that the strongly entrenched structures of poverty will be uprooted, or that the fruits of development will be enjoyed by everybody. Rather, it presents a skewed platform of risk and reward.
Whilst the most profitable positions in the industry are likely to be occupied by persons already in positions of power, only in a few cases can we expect those in the lower rungs to tap into the benefits of the industry through, for example, opportunities for (petty) business or patronage. The oil "˜blessing' is therefore likely to be empowering for already privileged groups and disempowering to the majority poor.
Indeed, the new industry seems to be producing new forms and dynamics of poverty. To illustrate this, imagine that a poor land dependent peasant in Hoima, whose dream was always to get one million shillings, is given five million in compensation for his land (now part of an oil installation). He celebrates his new status as a "˜millionaire'. He marries a second wife, and also purchases a motorcycle (boda boda). He has lost "˜property' (land and house) and acquired, among others, a chattel. He has changed from being a "˜rich-poor-man' to a "˜poor-rich-man'. If the motorcycle is stolen tomorrow, he will still have to struggle; earn enough to maintain the rented house, new wife and extended family.
The old form of poverty is replaced by a new form of complex poverty that is not clearly detectable by the ordinary man. This is more so since he enjoys the temporary "˜millionaire' status, which in turn blurs his ability to project into the future. These, according to a University of Leeds based scholar (Jí¶rg Wiegratz), are new trajectories of poverty which are repercussions of the oil boom. They are clearly depicted in various subject areas including land in the oil region.
Such cases are not obscure or isolated incidences in Hoima – many of them are reminiscent of the situation in the period during and after the war in northern Uganda. Land in Hoima is, for many, a source of livelihoods, yet in order to pave the way for oil-led capitalist development, some people have been compelled to give-up their land. There are cases where a meager or questionable compensation was paid to the poor, leaving them economically worse-off and dissatisfied. Here then, for the good of capital and wealth creation for some, others have to suffer. This, however, does not rule out that some poor people in areas of the Albertine are content or even happy with the compensation given for loss of land.
Increased capital development, evident in a recent construction boom in Hoima, when analysed reveals that the oil discovery has thus far entrenched existing asymmetries of power, status and therefore access to opportunities of wealth. In northern Uganda, similar things happened in the past years; land was and still is a thorny issue. During displacement it was reported that some powerful individuals grabbed land left behind by the displaced. Yet, some of those land owners on which internally displaced peoples' camps were established complained of little or no compensation; a significant parallel to the situation in the Albertine today. The distortion of the livelihoods of these land-dependent communities and the contestation for land in post-conflict northern Uganda presented new forms of poverty in that region, just like in Hoima.
One wonders whether the people in Hoima are free to talk openly about oil-related political and economic issues?  I was personally surprised to discover the extent to which open discussion is curtailed in the Oil region. A casual conversation with a public servant that ended up with oil being the subject evoked the question of whether or not we had permission; or whether we were researchers in which case we needed permission to research oil-related matters. One needs no skill at demeanor analysis to tell how uncomfortable the "˜official' gets when speaking about oil.
This reminded me of my first visit to northern Uganda in the late 1990s during active combat. Although there was no formal rule making armed conflict an illegal subject, people remained reticent talking about it – many feared being labeled rebel collaborators. In the Albertine, depending on what they say, those that talk about oil are likely to be labeled anti-investment or anti-development.
The resulting silence speaks loudly about the value of information and knowledge.  In the Albertine situation, an informed community equipped with knowledge could use it as its capital to analyze the activities of oil companies, openly debating the implications of the industry for the community concerned. One cannot rule out the possibility that such discourses might lead to activities that may constrain the activities and benefits of oil companies and government; for the benefit of the people. The "˜information gap' is therefore detrimental to many community members and more broad-based, equitable development from the oil industry, whereas it benefits certain privileged classes.
This structure presents a situation in which those in better positions tend to devise protectionist means to exploit those opportunities and advance their material interests. The security presence of men in uniform in some places in Hoima is therefore not surprising. These are protecting the interests of the powerful companies and government interests; some places are no go areas for the general public. Northern Uganda in the early 2000s was not dissimilar – the presence of men in uniform there was officially intended for the "˜protection' of the people. Ironically for Hoima, the protection is of "˜our' oil sites, as well as the company premises and staff. Indeed, this reference to "˜people', if unpacked, reveals interesting dichotomies. If oil is to be exploited for the good of the "˜people' and the nation at large, why would any reasonable person obstruct an activity intended for their benefit"?
Forestalling the negative consequence of capitalist development in the Albertine will require the concerted efforts of many actors, including the local communities in the region, civil society organizations, scholars, well intentioned donors and friends of Uganda. Northern Uganda became a region in the 1990s and 2000s on which donors, civil society and other actors focused for some time. Many moved there, (boots-on-the-ground), some acted, others collected data, wrote reports, and for some it was mere "˜crisis tourism'. Clearly, the impact was sometimes not commensurate to efforts.  Also, the politics around engagement did not at all times and necessarily result into better lives for the victims of war.
We are seeing civil society today crafting strategic programs on oil, businessmen trying to cut themselves out as the best in the region, scholars strategically positioning themselves to study the situation, local and international students coming in to research diverse issues related to oil in the Albertine, and so on. This is not unlike the northern Uganda situation, where the suffering of the people became schemata for western and local scholarship, often benefiting more the scholars and students than the studied communities. Granted, some development efforts and studies had a very positive impact on the ground in northern Uganda. Also, just like in northern Uganda, prices of basic commodities in Hoima have sky-rocketed to the joy of some businessmen. This is partly due to the high demand by new entrants in the region attracted by the oil industry, but many of the poor can no longer afford basic commodities.
In conclusion, oil discovery in the Albertine region of Uganda can lead to positive development outcomes if various aspects of oil politics are handled more progressively.  Uganda can reduce the likely negative consequences of capitalist development. Proclaiming that all is well and everyone wins (where it is not the case) is not sustainable and might pave the way for yet another northern Uganda. Rather, we should face the conflict ridden realities in the oil sector and search for ways through which they can be negotiated and addressed. Uganda has previously seen positive legal, policy and other approaches that have yielded some tangible results for the majority poor. Northern Uganda is one such area where this is to some extent evident. This positive legacy could be replicated in the Albertine oil-rich region of Uganda.
Dr. Rose Nakayi is a Lecture at the School of Law, Makerere University & Director (Ag.) Human Rights and Peace Center (HURIPEC).