Debating Rwanda under the RPF: gap between "˜believers' and "˜unbelievers' remains wide – By Magnus Taylor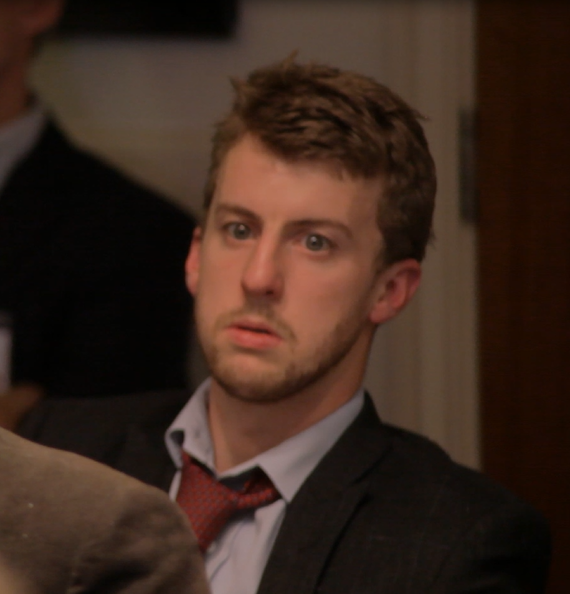 On Friday and Saturday I spent a strange couple of days attending a conference at SOAS (partially sponsored by the RAS). It was called "˜Rwanda under the RPF: assessing 20 years of post-conflict governance.' I don't normally have much time for write-ups of conferences like this, unless Paul Kagame was actually there. However, in this case I think the way in which debate was conducted reveals something quite interesting about the positioning of the particular groups involved.
The conference organizers were keen for the events to be off-the-record, in order to allow for a free and frank exchange of views and avoid the possibility of journalists half-reporting the contents of an academic paper and misrepresenting its contents. This was perhaps the first indication of how tense debates on Rwandan governance can be.  A selection of the papers presented will be compiled into a special edition of the Journal of Eastern African Studies, so you can read them at a later date.
Consequently, I won't say much about the detail of the various papers. But generally speaking all contributions were of a high quality. Scholars of different backgrounds, visions and generations shared their thoughts and the results of empirical research. The different panels showcased speakers ranging from the very loyal to the very critical towards the RPF government and for most presenters, their position on this spectrum is clear due to earlier academic work.
The most high profile academic speaker was the Belgian Professor Fillip Reyntjens – a well-known critic of Rwanda's tightly controlled political space. You can see him making what are fairly commonly heard arguments here on Al Jazeera's Inside Story of September 15th 2013 with 2 other conference participants; Anastase Shyaka, CEO of the Rwanda Governance Board, and a regular contributor to African Arguments; Kris Berwouts.
Reyntjens' contribution to the conference was a paper entitled "˜The Consolidation of Authoritarianism Under the Guise of Elections'. In it he argues that Rwandan elections are not really exercises in democracy; they are highly-managed affairs in which the result (overwhelming victory for the RPF) is assured.
This kind of argument invites debate. And to the credit of the conference organizers, Anastase Shyaka presented a paper on the same panel, in which he argued that what Rwanda has invented is a "˜consensual' model of politics, a necessary product of its recent and explosive political history. So far, no surprises.
And perhaps I should have been surprised by the audience response to Reyntjens (who will have been well-aware of what was coming.) However, I did at least expect some engagement with his basic arguments, rather than a clumsy hatchet-job delivered by RPF stalwart and former Secretary General of the party, Tito Rutaremara, who was flown in for the conference. This rather set the tone for the rest of the day's Q&A sessions.
Whilst, to some extent, Reyntjens, the "˜Antwerp radical', is fair game, the same cannot be said to many of the other researchers presenting their work. And this is where I see a fundamental "˜gap' between those who attended in order to defend Rwanda's post-genocide system of governance and those who are seeking to study it. The majority of the latter are not seeking to attack the RPF regime, but are rather trying to understand it. They are overtly a-political and continually assert their lack of a position in this regard.
But Bert Ingelaere, for example, whose work "˜What's on a peasant's mind?' tracks the kinds of things that occupy the thoughts of Rwanda's rural population, without any particular value judgment placed on them, was reduced to defending his academic credentials and qualification to carry out this kind of work. Such poor attempts to play the man rather than the ball do no one any credit.
So, what does this reveal about the nature of debate on Rwanda? I'll leave it to Kris Berwouts, who posted on Facebook:
"I was happy to be at the Rwanda Conference. But the international Rwanda debate has been sterile for many years between believers and non-believers. This conference couldn't bring it beyond this point either. But some of the contributions were great. I learned a lot."
However, only a handful of the conference presenters really fit in to either of these schools. They are mostly situated somewhere in the middle. But the polarization of "˜believers' and "˜non-believers' – evident not only in academia, but in journalism and policy circles too – means the moderates don't get much of a look in.
The conference also illustrated just how vigilant the Rwandan government is regarding any attempts to complicate the country's official narrative. Its reaction, even in the fairly controlled environment of an academic conference, can also be quite intimidating.
Magnus Taylor is Editor of African Arguments.