The Great African Land Grab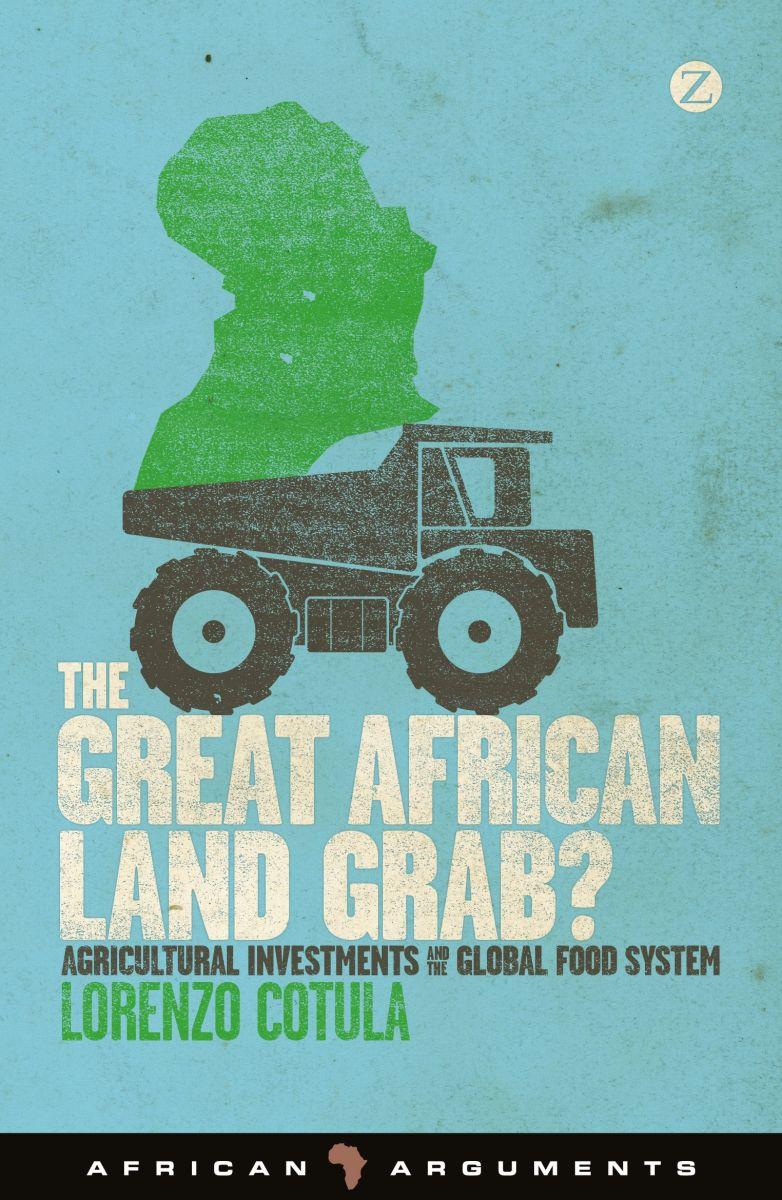 About the Author
Lorenzo Cotula is a senior researcher and team leader at the International Institute for Environment and Development (IIED), where he works on land and on natural resource investment in lower-income countries. Lorenzo undertakes research, capacity building, policy advocacy and advisory work at field, national and international levels. Before joining IIED in 2002, he worked on assignments with the Food and Agriculture Organization of the UN and with two Italian NGOs. Lorenzo holds a law degree from the University "˜La Sapienza' of Rome, an MSc in development studies from the London School of Economics, a PhD in law from the University of Edinburgh, and a Postgraduate Certificate in Sustainable Business from the University of Cambridge.
Agricultural Investments and the Global Food System
Over the past few years, large-scale land acquisitions in Africa have stoked controversy, making headlines in media reports across the world. Land that only a short time ago seemed of little outside interest is now being sought by international investors to the tune of hundreds of thousands of hectares. Private-sector expectations of higher world food and commodity prices and government concerns about longer-term national food and energy security have both made land a more attractive asset.
Dubbed "˜land grabs' in the media, large-scale land acquisitions have become one of the most talked about and contentious topics amongst those studying, working in or writing about Africa. Some commentators have welcomed this trend as a bearer of new livelihood opportunities. Others have countered by pointing to negative social impacts, including loss of local land rights, threats to local food security and the risk that large-scale investments may marginalize family farming.
Lorenzo Cotula, a leading expert in the field, casts a critical eye over the most reliable evidence on this hotly contested topic, examining the implications of land deals in Africa both for its people and for world agriculture and food security.
Reviews
This is an outstanding book which will, without any doubt, make a major contribution to the growing literature on the important subject of land grabbing. In an arena that is often polarized, it is supremely fair and balanced. It unpicks and unpacks things based on the author's extensive research and practical experience in Ghana, Mali, Tanzania and Mozambique.' – Robin Palmer, global land rights policy specialist, Mokoro
'This book moves beyond the usual clichés about land grabs. It highlights the winners and losers of the emergence of a new global market for farmland, showing that while some among the rural poor may gain new opportunities from this development, many more will lose. Invest in small-scale farmers, not in the land on which they depend, and read this book, if you care at all about the future of agricultural development in poor countries.' – Olivier De Schutter, UN special rapporteur on the right to food
'Probably nobody knows better than Coltula what the word 'grab' means in terms of land grabs. He has read the contracts, seen the disgraceful and fraudulent terms they often include, and knows from personal investigation what that means for the rural Africans whose land has been taken. This is an eye-opener for all enthusiasts of foreign investment in Africa.' – Fred Pearce, author of The Landgrabbers
'A timely and very useful summary of the recent development of land grabbing in Africa. Cotula combines this with insightful reflections on the internal and external factors within the global economy and mainstream policy circles that have contributed to the rise of land grabbing.' – Kojo Sebastian Amanor, associate professor at the Institute of African Studies, University of Ghana, Legon, and author of Land and Sustainable Development in Africa