Will Somalia's hydrocarbon boom oil or spoil its future? – Dominik Balthasar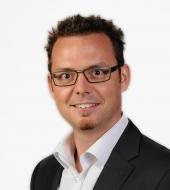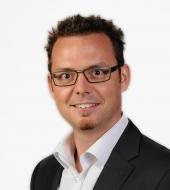 Currently thought of as the petroleum sector's latest "˜frontier region', Somalia constitutes not only one of the most promising, but also most the most challenging of potential oil exporting countries. Whereas international enterprises face risks with regards to political fragility, legal ambiguity, and physical insecurity, Somalia looks down the barrel of the negative political, economic, and social effects of the "˜resource curse'.
The country also has to confront a variety of additional challenges that are certain to arise from oil exploration and production in the context of its nascent state-making endeavour. One key risk is that the development of its petroleum resources is likely to catalyse an already tense situation, enhancing the danger of violent conflict in the country. In order to oil rather than spoil ongoing processes of state-making and development in Somalia, all involved need to exercise utmost caution in further developing Somalia's hydrocarbon potential.
The recent resource bonanza in East Africa has not stopped at the borders of one of the most fragile states in the world. Instead, Somalia finds itself canvassed by a range of international oil and gas companies, which are attracted by the large profit margins that accrue from developing the fragile country's hydrocarbon potential. Ever since the first well in Somali soil was drilled by Sinclair in 1945, a total of about seventy have been sunk. After major oil companies declared force majeure and abandoned the country in the years surrounding the end of the Cold War, newcomers have more recently embarked on exploring the country's hydrocarbon potential. Although information about Somalia's fossil fuel endowments remain scant, they are estimated to be as high as 110 billion barrels, putting the state at eye-level with Kuwait.
The stakes are high and the development of its natural resources holds significant potential for the country. Somalia's geological formation shows striking parallels to those of oil-rich Yemen across the Red Sea and provides an opportunity to lift the destitute Somali nation above a per capita GDP of about $112 (see UN Data). Yet, such a positive trajectory is by no means assured, as the development of Somalia's hydrocarbon resources faces a host of serious challenges that could not only jeopardize the country's oil production, but its very state-making.
A recent policy brief entitled "Oil in Somalia – Adding Fuel to the Fire?" published by the Heritage Institute for Policy Studies in Mogadishu, aims to address this question. Although the conundrum of whether Somalia's hydrocarbon endowments will ultimately be a boon or bane hinges on a multitude of variables and evades simple projection, the paper cautions against a "˜business as usual' approach.
Shedding some light on Somalia's political, legal, economic, as well as social conditions, and assessing their preparedness to cope with the shocks and challenges that will accompany the development of hydrocarbon endowments, the policy brief points towards some of the central obstacles Somalia faces with regards to the development of its natural resource wealth.
At its heart, the report argues that Somalia is ill-prepared to embrace the challenges posed by the extraction of oil, and that major progress in the political, technical, and administrative spheres needs to be made.
Somalia: Challenged by Oil Production
One key challenge the production of oil and gas holds for Somalia lies in the economic realm. The challenges accruing from the phenomenon of the "˜resource curse' are exacerbated due to the extraordinary infancy of the country's formal institutions and legal framework. Moreover, Somalia's administration remains feeble and lacks a well-trained cadre of technocrats to appropriately deal with oil production and revenue management. And in the absence of a sizeable non-hydrocarbon economy, the country is unlikely to effectively counter the adverse effects of the "˜Dutch disease', which results in wage increases across the economy that hits tradable sectors such as agriculture and manufacturing particularly hard.
Another central are of uncertainty – and one that is more particular to the case of Somalia – lies in the socio-political sphere. Prospects for hydrocarbon discoveries have spurred a "˜resource race' in which different political actors have started to carve up oil blocks in order to enhance their politico-economic bargaining power vis-í -vis political competitors. Consequently, this race for oil is likely to catalyse both existing and burgeoning rifts and political tensions at the sub-national level – particularly in an environment in which demands for federal state structures have gained momentum, and one which remains marred by significant legal ambiguities. The border clashes between security forces from Puntland and Somaliland in eastern Sanaag Region in April 2014 could prove to be only a first taste of the significant tensions and violent contestation that come in tandem with the exploration and production of Somalia's hydrocarbon wealth.
But there are further obstacles. For one, hydrocarbon prospects are likely to attract the attention of other states, whose interests might not be well aligned with Somalia's state-making endeavour. Kenya's interest in Somalia's oil resources appears to have been a key driver behind Nairobi's 2011 decision to militarily intervene in Somalia, and the US government demanded its Somali counterpart recognize the rights of US oil companies that had declared force majeure when the regime of dictator Mohammed Siyad Barre crumbled in 1991, prior to extending recognition in 2013.
The development of oil and gas may also spark local tensions and undermine the Somali government's endeavour to facilitate reconciliation at the local level. Finally, the study highlights the significant legal challenges and the lack of clear constitutional framework, which might result in entrenched conflict among leaders of different political entities within Somalia.
In light of such challenges, the report concludes that oil exploration and production is likely to exacerbate an already difficult process of forging a functioning elite bargain and setting up transparent and reliable institutions in order to advance the country's state-making. The paper urges all actors to exercise a great deal of caution, in order to avoid adding fuel to the fire. More concretely, some of the recommendations voiced are:
First, the Federal Government of Somalia needs to address existing legal ambiguities and political points of contention. For one, Somali legislators should revise the country's legislation that regulates the exploitation of natural resources. For another, the FGS must find a politically viable and binding solution to the question of who has the right to enter into – and the responsibility to honour – contracts with oil companies. Moreover, Somalia must investigate how to best acquire and sustain technical expertise and administrative capacity in order to effectively negotiate and manage oil agreements with international companies.
Second, Somali authorities, assisted by its international partners and oil production companies, should devise a strategy to actively manage public expectations emerging in relation to natural resource exploitation. It may be that an interstate commission on natural resources could take on this task. By acting as a knowledge platform and drawing on experiences from other oil-producing countries with federal state structures, such a commission could also mediate among different levels of government and advise them on how to best move forward.
Third, international oil production companies need to take great caution not to upset the little progress towards state-making and development that Somalia has achieved through its recent past. Apart from strictly abiding by Somalia's national laws, international companies should await the conclusion of political and legislative proceedings on the part of Somali authorities, before production initiatives go forward. Concurrently, the international donor should consider investing much more strongly into the establishment of a productive economy in Somalia, and explore possibilities of using aid funds in such ways as to smoothen out volatile government budgets that are certain to fluctuate if Somalia becomes increasingly dependent on oil revenues.
For Somalia, the road towards the development of its hydrocarbon potential is full of challenges. The country's fragile political situation, weak institutions, legal immaturity, and host of further obstacles raises doubts as to whether it is well-prepared to embrace the obstacles that come with hydrocarbon development. In order not to add fuel to the fire, but to make greatest use of the country's hydrocarbon potential, a great deal of caution is required from all parties involved. Only if oil exploitation is seen as a means to the end of establishing a viable state, rather than an end in itself, can Somalia's hydrocarbon endowments oil rather than spoil its future trajectory.
Dr. Dominik Balthasar holds a Transatlantic Postdoctoral Fellowship for International Relations and Security (TAPIR, 2012-14), in the framework of which he has worked for and with Chatham House, the United States Institute of Peace, and the European Union Institute for Security Studies. Dominik's work focuses on issues pertaining to conflict and state fragility, and international efforts towards state reconstruction and development, particularly in Somalia. He can be reached under dominik (at) balthasar-online.de.
Read the full report for the Heritage Institute here.