Five political films you should see at this year's Film Africa – By Magnus Taylor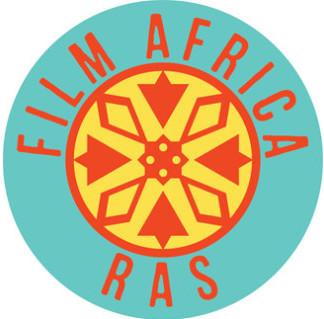 All life is political and art doubly so. But I thought African Arguments readers might be especially interested in the 5 films below; all of which are being shown at the RAS's upcoming festival: Film Africa 2014.
Timbuktu – Dir. Abderrahmane Sissako
Not far from Timbuktu, recently occupied by militant jihadists, Kidane lives peacefully in the dunes with his wife Satima, his daughter Toya, and the family shepherd, Issan. In the culturally rich city of Timbuktu, the people suffer – music, laughter, cigarettes and soccer have all been banned and unveiled women are chastised. The local imam calmly argues against their narrow, ultra-orthodox dogma, but he has little influence over the religious intruders. Back in the dunes, an unfortunate incident draws Kidane into the heart of the historic city and its new brutal regime. Timbuktu uses its interrelated characters to condemn intolerance and challenge the oppression of diversity brought about by fundamentalist extremism. With stunning cinematography, Timbuktu confirms Abderrahmane Sissako's status as one of the true humanists of contemporary cinema.
The Supreme Price – Dir. Joanna Lipper
Tracing the evolution of the Pro-Democracy movement in Nigeria and efforts to increase the presence of women in leadership roles, The Supreme Price is a documentary that combines daring reporting, behind the scenes access and heart-stopping archive footage of Nigeria in some of her most unstable and violent periods. Complimenting this fascinating history lesson of a nation still struggling to emerge from military rule, the film follows Hafsat Abiola, a woman whose past is inextricably linked to her homeland. Following the annulment of her father's victory in Nigeria's Presidential Election and her mother's assassination by agents of the military dictatorship, Abiola continues the fight to transform a corrupt culture of governance into a democracy capable of serving Nigeria's most marginalized population: Women.
Virgin Margarida (Virgem Margarida) – Dir. Licinio Azevedo
Set in Mozambique in 1975 in the immediate aftermath of the country's war of independence, Virgin Margarida is a restrained and thought-provoking film that tells the story of a group of female sex workers who are captured by revolutionary soldiers and sent deep into the countryside to be "˜re-educated'. Although Maria Joí£o, the officer in charge of the programme, is driven by idealistic notions, she is perfectly willing to subject her prisoners to torture. In spite of their suffering, members of the captured group of women take it upon themselves to look out for Margarida, a 16 year-old girl who stands falsely accused of prostitution and transpires to be a virgin.
Kinyarwanda – Dir. Alrick Brown
During the Rwandan genocide, when neighbours killed neighbours and friends betrayed friends, some crossed lines of hatred in order to protect each other. A young Tutsi woman and a young Hutu man fall in love amidst chaos; a soldier struggles to foster a greater good while absent from his family; and a priest grapples with his faith in the face of unspeakable horror. Interweaving six different tales that together form one grand narrative, Kinyarwanda presents a complex and complete depiction of the human resilience and the struggle brave Rwandans fought to keep their humanity during the genocide. The film pays homage to many using the voices of few.
Soft Vengeance: Albie Sachs & the New South Africa – Dir. Abby Ginzberg.
Albie Sachs, a lawyer, writer, art lover and freedom fighter, finally has his inspiring story told on film. Set against the dramatic events leading to the overthrow of the apartheid regime in South Africa, Soft Vengeance provides a comprehensive overview of the brave sacrifices made by Sachs and other key members of the freedom struggle. Infused with the uplifting voice of the man himself, Abby Ginzberg's documentary is a testament to the integrity of the fight for a New South Africa and a world of peace. An emotive film that recognizes the power and endurance of the human spirit at its best.
Magnus Taylor – Editor, African Arguments