Nigeria Forum: APC considers how best to beat Jonathan – By Magnus Taylor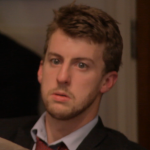 Abuja – It's harmattan time in Abuja – a hot, dry wind from the sahara blows through the city and stirs up the dust, bringing a haze to the air. Nigeria's capital, constructed under military rule in the 1980s, is a place designed for the car and not one that is easy to get to know. You drive from meeting to meeting without really getting much of a sense of place or atmosphere. The rooms are air conditioned, the conversations (depending on the interviewee) often repetitive and sprinkled with acronyms: PDP, APC, BH, INEC et al.
I am here to scope out contributors and ideas for our new "˜Nigeria Forum'; an analysis project that is building towards the elections in February 2015.  A week is not nearly long enough to get to know the scene. But it gives me a chance to meet a variety of people and start to piece together what's going on.
And Abuja certainly is a good place to come to talk about an election which looms, menacingly on the horizon. For the first time since the end of military rule in 1999 the ruling party has a chance (theoretical, at least) of losing. But ruling parties don't give up on power easily.
The city's geography and atmosphere are shaped by elite politics, with Aso Rock (the presidential villa) in the centre and the rest of the urban area fanning out around it. On Wednesday night at the villa, in the blinged-up "˜Banqueting Hall' I attended a lavishly accoutred event celebrating the Abuja carnival (tagline: "˜Building an Enduring Creative Nation'). We are told that the president will be in attendance, but he (probably wisely) stayed away, represented by a more minor ministerial factotum. The "˜variety-style' event is of mixed quality. It's noticeable that the Big Men, eyes downcast towards mobile phones (deal-making or just bored?), get brought their dinner first.
The carnival is smaller than usual this year. This is due to fears that it would be a target for Boko Haram who, whilst I am in town, have killed 44 people in a suicide attack on a market in Maiduguri, the capital of the insurgency-wracked Borno State. Maigduguri is 500 miles to the north east of Abuja, but in April this year 88 people were killed when bombs hidden in a public bus station were denoted in the Nyanya suburb of the city. Abuja is both insulated from and part of the insurgency, but daily life seems to continue largely as normal.
But with 3 states – Borno, Yobe and Adamawa – under a state of emergency, it's a difficult time to be holding a national election. Whilst some have professed doubt that credible polls can be held in the northeast, they have generally failed to mention an important constitutional provision that makes their cancellation very unlikely: the victor must win by a margin that is larger than the number of voters who, due to whatever circumstances, could not cast their ballots.
A rough estimate (from a well-placed source) is that only 20 percent of registered voters in Borno, 50 – 60 percent in Yobe and 60+ percent in Adamawa will be able to vote (it will be deemed too unsafe to hold elections in many areas). There are also an estimated 1.5 million IDPs in northeastern Nigeria who, under current electoral law, can only vote in the place where they registered. How INEC is going to deal with this challenge is unclear.
So it's clearly important that the PDP, which is in the driving seat, gets out the vote in these places. They probably have most to lose from a result that is inconclusive or delayed. In 2011 Jonathan won by 10 million votes but this time around, with a more powerful, reconstituted opposition, it will be much closer. If none of the north east's estimated 5 million strong electorate could vote then the presidential poll would be seriously under threat. Which, conversely, makes that eventuality highly unlikely.
The opposition APC knows what it is up against. On Tuesday I met with a well-known opposition figure and former governor of Ekiti State, Kayode Fayemi. Fayemi lost the governorship of Ekiti state in June in a by-election that was seen as an indicator (a shock to some) of how the 2015 election would be fought; with aggression, state resources and a lot of money. The military prevented APC heavyweights from entering Ekiti to canvass in the final days of the campaign and both sides liberally distributed 'economic incentives' to local people in return for their votes.
In an interview with Sahara Reporters in June, Fayemi stated that: "The election was not about Ekiti, it was turned to federal forces against APC in the state. If it was performance, head and shoulders we won the election and in terms of mobilization, in terms of campaign, in terms of issues. As a matter of fact, the PDP candidate had no issues. He was reactive throughout. No issues, no agenda, no manifesto."
But Ayo Fayose, the governor from 2003 – 06, demonstrated that he is an effective political organiser (described by some as "˜a thug'); able to "˜get out the vote' to the extent that he won a landslide victory with 56 percent of the vote (compared to Fayemi's 33 percent).
Fayemi is now tasked with organising the APC's National Convention, where a presidential candidate will be selected. For a party that could be seen as being a vehicle for long-standing opposition candidate (and former military ruler) Muhammadu Buhari's 4th shot at the presidency, it is important that "[the] internal democrat process should be transparent, credible and seen to be so." Says Fayemi: "we believe in process, it is as important as the product."
In Nigerian presidential politics the whole ticket (not just the top) is important. APC must field a  strong North – South combination of President and VP, but it is not immediately clear what this combination would be. A Buhari-Fashola (the highly-regarded Governor of Lagos State) combination has, on paper, much going for it. That is until you remember that Fashola is a muslim, and popular opinion is that key APC targets in non-Muslim areas of the south would not vote for a muslim-muslim candidacy.
I ask Fayemi whether there is a risk that the former PDP governors who have recently come over to the APC could dilute its apparently "˜progressive' brand. He argues that these defectors, for example Kwankwaso in Kano and Ameichi from Rivers, came from states that were the better governed PDP ones. In a sense they were not "˜real' PDP supporters.
Fayemi is keen to stress that "coming on board APC has not been incongruous for these people," they started their political careers with PDP because it was "the only game in town". He adds that "we are convinced that a lot of product could be harvested by us (in the run up to the election)…but we don't want to harvest to the detriment of long-serving members of our party." In short, there may be other PDP defectors out there, but Fayemi wants to know that they are in it for the right reasons. One wonders whether all members of his party feel the same way.
Magnus Taylor is Editor of African Arguments.