Darfur Déjí  Vu – By Alex de Waal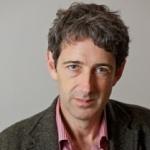 There is an old joke that Sudanese politics is different every week but if you come back after ten years it is exactly the same.
That sums up my impressions of the Darfur peace talks in Addis Ababa two weeks ago, except that it is nine years ago, not ten, that I became engaged full time in working for the African Union on the last round of the Darfur mediation.
The participants are almost all the same, except greyer, thicker around the middle, and (in the case of the rebels) wearing smarter suits. It is the same Minni Minawi; the same Abdel Wahid al Nur (booked into a different hotel and refusing to turn up); Khalil Ibrahim has been replaced by his brother Jibreel; Majzoub al Khalifa has been replaced by his deputy Amin Hassan Omar.
The same issues, the same demands, the same procedural gimmickry, the same obstinacy, the same selective memory. (Didn't they sign a Declaration of Principles that includes all the issues they are raising now, back in July 2005?)
The same claims by the government generals that they are on the brink of victory, and by party bosses that they are about to win round most of the rebel commanders, leaving the rebel leaders isolated; the same earnest claims by the rebels that they are talking to the Arabs who are about to rise in revolt, and the government is about to collapse when the next army offensive fails.
The same blithe insistence from U.S. diplomatic staff that Minni should be taken seriously and the rebels have learned a lot. (They have learned that the U.S. is gullible.)
The Darfur Peace Agreement failed eight and a half years ago because the government delegation had other priorities than settling the Darfur conflict on terms they thought were too expensive. (Today, the Khartoum government's priority is not to lose the $2 billion promised by Qatar on the condition that there is no interference with the Doha Document for Peace in Darfur.)
It failed because the same rebel leaders represented a small fraction of Darfurians, and moreover were too weak to take their followers with them into a peace deal, and so the rebel movements fragmented.
Darfur's conflict can be settled but not by these means.
Alex de Waal is Director of the World Peace Foundation.