Cometh the Hour, Cometh…Buhari? Nigerian election campaign hits London – By Dele Meiji Fatunla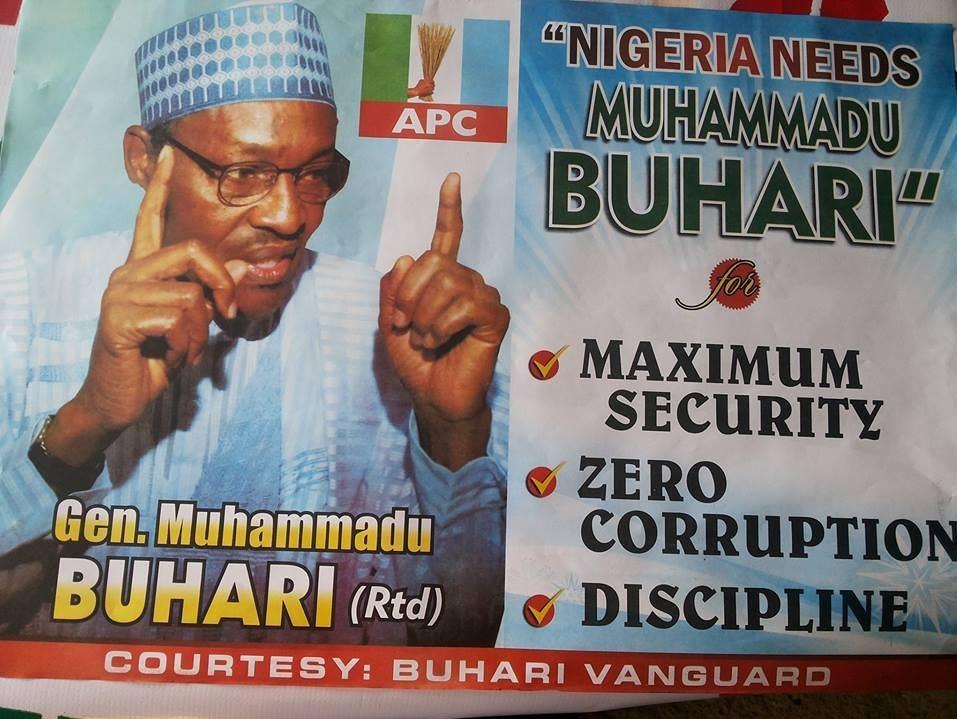 When the history books come to be written about Nigeria's 2015 elections, think tank The Royal Institute for International Affairs (better known as 'Chatham House') will have played host to some of the most riveting episodes of the drama. A month ago the National Security Adviser Sambo Dasuki trailed the idea that the elections would be postponed; yesterday it was the turn of presidential candidate, General Muhammadu Buhari to set out his stall. For Nigerians in London, this is likely the closest we will get to a flavour of the electoral campaign itself.
Appealing directly to the west to maintain its support for the Nigerian constitution and electoral process, Buhari obliquely acknowledged the error of his ways in his previous overthrowing of an elected government; arguing that democratic norms, still fragile on the continent, need consolidating. In a year in which Zimbabwe's president-for-life, Robert Mugabe became chairman of the African Union, Buhari said the prospect of Nigeria holding free and fair presidential elections would consolidate continental democracy more than anything else. But he stopped short of offering an apology for his time as military ruler, insisting only that he was a ruler and not a dictator.
Be that as it may, many of those opposed to his bid for power have seized on this record to argue he is part of the old military elite that should never seek to rule Nigeria again. On this count, Buhari pointed to his three failed bids for the presidency, and the long legal battles that followed his losses, as evidence of his commitment not only to electoral politics, but entrenching democratic norms in Nigeria. The former soldier, often praised for his ascetic lifestyle, was also at pains to characterize himself as a true convert to multi-party democracy.
Whether that is enough to swing the electorate in his favour remains to be seen. What is evident is that Buhari's team have been doing some solid policy work. During his roughly 40 minute speech, he referenced 19th century British prime minister Benjamin Disraeli's concept of two nations in one, lambasting Jonathan for cultivating an economy for a privileged few to enjoy, while most live in poverty.
But the most striking thing about the speech were the points of policy Buhari promised – perhaps an influence of the Democratic Alliance tradition brought by his political ally Senator Bola Tinubu, and his policy chief, Kayode Fayemi. Buhari said that if elected his government would create a public works programme to tackle youth unemployment; provide free school meals, and lay the foundation for welfare provision in the country. These would be paid for by tackling corruption in the public administration.
The centrepiece of his speech was an attack on the Jonathan administration's handling of the Boko Haram insurgency in the North-East. Calling the government's failure "an act of will" rather than circumstance, Buhari insisted that if elected president Nigeria would "once again be a guarantor of regional stability".
His detractors disagree. Outside, a voluble pro-PDP crowd was displaced by a larger one of APC supporters, but not entirely. One demonstrator I spoke to was vehemently opposed to Buhari contesting, insisting that Boko Haram was a political invention to aid Buhari's election as president. An audience question in a similar vein was dismissed by Buhari as "ill-informed".
Ill-informed or not, such suspicions contributed to the febrile atmosphere outside Chatham House – and indeed on the ground in Nigeria. Buhari's reputation for incorruptibility, which is perhaps the strongest basis for his popularity, also generates perhaps the greatest fear among many who have benefited from the largesse of the Nigerian state. His administration, Buhari insists, will draw a clean slate, after which all public administration will be expected to be free from graft.
Demonstrating a good command of facts, and addressing concerns about both his age and the insinuations that he intends to impose Sharia law on Nigeria, Buhari struck me as a charming, well-informed and down-to-earth candidate, comfortable in the role of leader. While he made a statement reassuring people that his leadership and tackling of corruption would not be a witch hunt, it remains unclear whether the leap of faith he is asking Nigerians to make is achievable.
Dele Meiji Fatunla works for the Royal African Society. @DeleMeiji