Elections postponed. Nigeria on the brink – again. – By Richard Dowden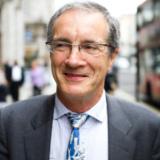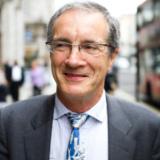 Suddenly North-East Nigeria has become important to President Goodluck Jonathan's government. It has provided an excuse to postpone the elections from February 14th to March 28th. But the Independent National Electoral Commission (INEC) did not want a postponement – it said that the provision of election materials was going ahead as planned. The Council of State which includes all former presidents and the heads of the judiciary, senate and other state bodies, did not want a postponement. National opinion polls do not appear to exist in Nigeria – maybe because the elites who own and run the country do not care what Nigerians think.
The excuse given was the disruption caused in the north east means that the Nigerian army needs more time to prepare the ground for the vote, but the idea that the Nigerian military, once a formidable force, could "pacify" – to borrow a colonial term – the north east in a couple of weeks is fanciful.
The Nigerian army was once an effective fighting force but there are several reports of officers selling weapons to Boko Haram or stealing the funds and supplying their own men with low grade second hand weapons. What is clear is that the armies of Cameroon and Chad have proved far more effective against Boko Haram than the Nigerian forces.
African presidents are still wary of their armies and many live in fear of a military coup. The latest one took place in Burkina Faso last October. So African governments either starve their armies of funds and support or, like Yoweri Museveni in Uganda, send them into neighbouring countries to keep them busy at the UN's expense.
Everyone agrees that this could be a close run election. The state governors have more power than they did and although the majority are from the ruling People's Democratic Party (PDP), more than a third are from opposition parties or are independent. If electoral tradition is followed this means that not enough has been spent by the ruling group and more Nigerians need to have their pockets stuffed with Naira and election officers and those in charge of ballot boxes need to be paid off to turn a blind eye while the ballot boxes are stuffed or swapped with other pre-packed ones.
Believe me, I witnessed this at the 2007 elections. In Ekiti ballot boxes were stolen by men who raced off in a car. When I tried to follow it I was stopped by an army patrol. If a western journalist with no particular access behind the scenes could witness this brazen stuff, it must have been on a massive, and officially sanctioned, scale.
If this happens in March – or whenever the Nigerian election is held – great swathes of Nigeria will become disaffected. In the Muslim north people may become more sympathetic to Boko Haram – or at least its aims. On the other hand what if Jonathan loses? Many of his smartly dressed SPADs in Abuja were once rebels in the Delta, speeding around its creeks in fast speed boats brandishing machine guns and kidnapping oil workers. Will they return to their former occupation or pay others to do it and hold Nigeria to ransom by stopping the oil – 70% of government revenue?
Whoever emerges as president after March will be poorer than his predecessors – the fall in the oil price will represent an 18% drop in government revenue. He will also have less power. If the constitution holds, more power and money will be devolved to the 36 states. Does this mean that Nigeria's states will take different paths and Nigerians will have nothing in common except the flag and the football team? Could it even break up? We will know more after March but it is unlikely to be a smooth passage. And what happens to Africa's biggest economy with the greatest number of poor people on the continent and a population doubling by 2050 from 178 million today, will affect all our futures.
Richard Dowden is Director of the Royal African Society.