CDD Analysis Centre: Post-Polling Phase, Nigeria 2015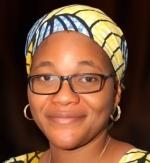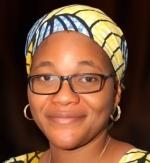 The March 28, 2015 presidential and national assembly elections were historic in some respects. There is a general consensus across the spectrum of the media, observers and analysts that voter turnout exceeded expectation. Citizen engagement and participation was high and voter behaviour at the polls largely peaceful. Also the conduct of the police and other security personnel was generally adjudged to be fair in many parts of the country.
As highlighted in previous reports by CDD's Analysis Centre on the 2015 elections, the start of polling was delayed in several areas due to late arrival of election officials and materials. This resulted in the extension of the accreditation process and caused an overlap of procedures in nearly all states. Voting was still on-going in some polling units across the country up to mid-day of 29 March 2015. Despite this unanticipated situation, the conduct of the voters has remained satisfactory, even as the officials of Independent National Electoral Commission (INEC) strive to cope with this challenge.
The collation and counting of votes in many polling units across the country commenced quite late. Collation of votes in many instances started very late in the evening with some spilling into the following morning. While there was observable pressure, the overall security of the polling environment was not compromised. So far, there have not been widespread reports of incidents of disruption in the collation and counting process. However, in Bauchi state, gunmen were reported to have attacked a collation centre and a police station.
In conclusion, there is a need to point out that while there has been a generally peaceful atmosphere in the country, the public protest by members of the All Progressive Congress (APC) in Rivers State raises some concerns in view of the intense rivalry between the Peoples' Democratic Party (PDP) and the APC. Also, in Imo state, the arrest of some aides to Governor Rochas Okorocha is causing a reaction by supporters of the APC who are threatening public protests.
The postponement of national assembly election in 11 federal constituencies in Jigawa to 11 April 2015 has implications regarding the preparedness of INEC to cope with the challenge of holding this election on the same day as the gubernatorial and state house assembly elections. Furthermore, the activities of some overzealous party supporters with respect to the use of social media in transmitting unconfirmed election results could be a risk factor for post-election unrest.
Idayat Hassan – Director, Centre for Democracy and Development, Abuja.