Kenya must better respect its Somali population to avoid another Garissa – By Mohamed Mubarak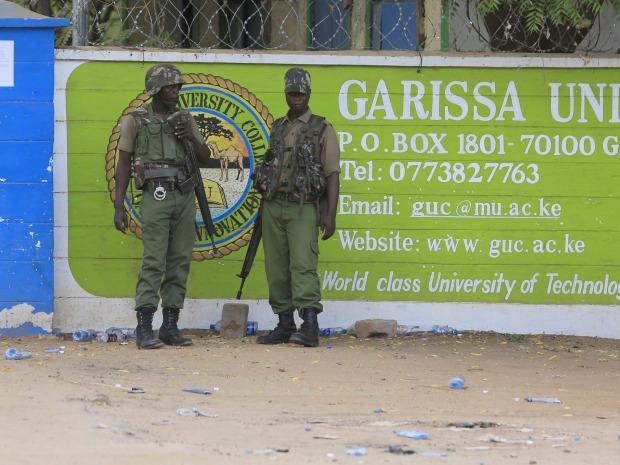 On 1 April, Al-Shabaab gunmen attacked Garissa University College killing 147 Muslims and non-Muslim students alike. The gunmen attempted a feeble show of doing a religious test; but it's inaccurate to claim that all those killed were Christians.
The events that took place in Garissa were also inaccurately portrayed by local and Western journalists, who initially and recklessly referred to the gunmen as "Somali militants." This made it seem like the group was made up of only Somali nationals or it represented the interests of the Somali nation.
One of the attackers has now been identified as being from northeast Kenya. Let me repeat that: he was from Kenya, not Somalia. None of the attackers has been identified as being from Somalia.
Journalists focused on the who (and didn't even do a good job in answering that question) rather on why youth in Kenya are turning to extremism.
Al-Shabaab in Kenya
During the Ethiopian occupation of south and central Somalia from 2006-09, Kenya was used as a sort of rear base by many of the groups then resisting the Ethiopian occupation. Kenyan hospitals were used to treat some injured fighters from groups such as the Ras Kamboni Brigades, the Alliance for the Re-liberation of Somalia, and Al-Shabaab. Funds were raised and fighters recruited. The Kenyan government did nothing to stop all of this until 2009 when Al-Shabaab controlled almost all the areas of Somalia bordering Kenya.
By then many of the fighters from the other groups had been integrated into Al-Shabaab. It continued to raise funds and recruit from within Kenya.
The Kenyan government invaded Somalia in 2011 with the intention of installing a friendly administration along its borders in response to several attacks and abductions that had taken place in its Coast Province, most notably in the tourist destination, Lamu (it should be noted that these were not directly linked with the Somali insurgents).
There is no evidence to suggest that Al-Shabab would have attacked Kenya before the latter sent its troops across the border. However, in fairness to Kenya, Al-Shabaab is hardly a reliable security partner.
The major problem with the Kenyan intervention was that it failed to take into account the effects it would have on its own internal security. It had no convincing plan to simultaneously take care of security threats within Kenya whilst its troops were engaged on the other side of the border.
At this point the Kenyan security services came up with the policy of killing off Islamic clerics and the disappearing of hundreds of Muslim youth (reportedly murdered by security forces, according to an Al-Jazeera documentary).
Another problem for Kenya was the fact that its army expected to be welcomed as victors by a local Somali population that felt nothing but distrust for foreign armies marching into its territory. The indiscriminate aerial and naval bombings did nothing to win hearts and minds (quite the opposite). The policy of revenge bombings of Somali villages following Al-Shabaab attacks inside Kenya continues.
Al-Shabaab portrayed the Garissa attack as revenge for all the Muslim people killed by Kenyan troops in Somalia and Kenya; furthermore, it referred to the university as a place where Muslim youth were being taught "˜unislamic' subjects. However preposterous this justification may be, its core audience seems satisfied.
On hearing of the attack, the most common response I heard from Somalis was surprise that the local Somalis in Garissa seemed to be the minority at a university in their own region. This fact was publicised among extremist circles to further justify the attack.
Aftermath
Following the attack, Somalis on Twitter could be seen expressing fears of going out to donate blood lest they be harassed by  Kenyan troops. Many were reportedly beaten by the security forces, which would strike most people as being an ineffective method of defeating an insurgent group.
But, as Richard Dowden rightly notes, Kenyan troops have been doing this to the Somalis since independence. Thousands have been killed in Wajir and Garissa by troops who, ironically, claim that they are deployed to stop inter-clan killings among the Somalis.
On Mohamed Adow's documentary for Al-Jazeera, Not Yet Kenyan, one of the interviewees tells him that on one day in the early 1980s the Kenyan troops raped "every woman in Garissa". Let me repeat this for you: Kenyan troops raped every woman in Garissa in one day in the early 80s.
Whether or not all were actually raped is irrelevant; what matters is the perception among the locals that all their women were at one point violated by Kenyan troops.
In Nairobi, as recently as a year ago, more than a thousand ethnic Somalis were rounded up by Kenyan security forces and kept in open air cages that were caught on film by a human rights activist. For months these people, many holding Kenyan citizenship, were kept in squalid conditions, with at least one woman reportedly giving birth without any medical help from her Kenyan captors.
If we want to discuss why Kenyan youth from communities that have been oppressed by the state join Al-Shabaab, there you have it. Kenya needs to treat its citizens equally and stop pointing the finger towards the border.
Mohamed Mubarak, a political and security analyst, is the founder of anti-corruption NGO Marqaati (Marqaati.org), based in Mogadishu @somalianalyst