Can Buhari Fix Nigeria? – By Richard Dowden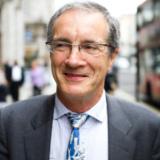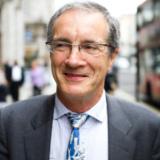 Muhammadu Buhari, the new president of Nigeria, is starting from point zero. The country has all but come to a sudden halt. Schools, hospitals and the civil service have closed down. Shops have run out of goods. The street markets are empty. Most will not see the inauguration of the new President on TV. Much of Nigeria has been switched off.
The cause lies at the heart of Nigeria's failure: the oil management mafia. A small number of wealthy Nigerians and a few outsiders control the country's energy supply. They are military, civil servants, foreign oil companies, politicians or combinations of all them. Their mafias even have names: the Major Marketers Association of Nigeria, the Depot and Petroleum Marketers and the Independent Petroleum Marketers Association of Nigeria.
For years these mobsters – and complicit politicians – have prevented Nigeria having its own oil refinery, making billions importing fuel and receiving a subsidy so that Nigerians can have cheap fuel (much of it is smuggled to neighbouring countries thereby messing up the economies of the region and depriving Nigerians of the real value of their oil). The oil bosses are now on strike, refusing to import fuel until the government gives them 200 billion Naira – about £6.5 billion. The government is offering 159 billion Naira. Until then Nigeria is halted. Will the lights and mics be on for the re-inauguration of Muhammadu Buhari? They may be in Abuja but will Nigerians elsewhere be able to watch it on TV?
I know they say that today's Buhari is a very different man to the tough disciplined soldier who overthrew an elected but corrupt government in 1983. Then he had corrupt officials locked up and criminals shot on Bar Beach in Lagos. It was a scary time for Nigerians but most now admit they got up an hour earlier and made sure they were "on seat" on time. The streets of Lagos and other cities were suddenly clean and tidy when he ordered Saturday morning clean ups.
Buhari saw the epitome of the corruption of the previous regime to be the Minister of Transport, Umaru Dikko. He fled Nigeria and came to Britain.
At that time an Israeli company was building the Nicon Noga Hilton in Abuja and, as part of that deal, Buhari employed Mossad operatives to find and kidnap Dikko and bring him to justice in Nigeria. In July 1984 the Isrealis found Dikko in London and grabbed him outside his house in Bayswater. They bundled him in to a van, drugged him and put him in a crate accompanied by a doctor. The van drove to Stansted Airport. But police had been alerted and when the crate arrived Dikko was rescued and four Israelis and a Nigerian major were arrested and jailed.
A part of me wishes the old Buhari would re-emerge – just for a couple of weeks. Countrywide swoops could net the Big Men and what might fall out of their pockets if they were turned upside down could replenish the state coffers. If he had a few tried and shot on Bar Beach I would not wave a protest banner outside the Nigerian High Commission. The rape of a rich country which has one of the highest infant death rates in the world – 74 per thousand – is no small crime.
But there is no sign that President Buhari will do anything dramatic. He has had a lifetime to prepare for this job and he has gathered good people around him. His second coming to power in a peaceful and properly conducted election promises clean and better governance. But first he needs to change the prevalent mood of cynical selfishness in Nigeria. It is the opposite of the optimism and communalism that I find abounds in most of the rest of Africa.
So what does Buhari need to do? The immediate priority is energy for the economy. This is essential if the country is not to be held to ransom by the crooks. He must build – or rebuild – the oil refineries, regulate the energy sector and bring in investment and good management. But with the oil price hitting new lows, this is the perfect time to restructure the industry and look elsewhere for alternative energy sources for wealth creation.
Buhari's vision must be a big one to inspire Nigeria's billion people – two billion in 2050. A former general, a Muslim from the north, he has a reputation for simplicity of lifestyle and a straightforward management style. National confidence will help people invest and create jobs for a fair and prosperous future. He should be able to reinvigorate the army, demoralised by years of neglect, and working with Cameroon and Niger, destroy Boko Haram in north-eastern Nigeria.
First, he must reunite Nigeria. The North South divide has never been wider – not least because of the upsurge in militancy from Boko Haram. Nigeria has been steadily devolved in recent years, which is a good thing, but the centre must still hold so that no region is neglected and marginalised – a major cause of ethic and religious tensions.
Second, inspire Nigerians to be proud of their country and less cynical and selfish. I called the Nigeria chapter in my book "˜Look Out World' because if it got its act together it could change West Africa, Africa and the world. As the biggest economy in Africa it can transform the rest of West Africa through trade.
Third, he must bring good investment and development to Nigeria – potentially one of the richest countries in the world. Nigeria has it all, extensive underused fertile land, almost every mineral known to man under its soil, easy physical access to markets east and west. Above all it has a dynamic, energetic young population hungry for a future. That means investing hugely in education, health and job creation.
Fourth, he must take the lead in the continent. When Thabo Mbeki ruled South Africa and Olusegun Obasanjo lwas president of Nigeria they were continent-wide leaders and could make stuff happen anywhere in Africa. Today the continent has no continent-wide leaders. Buhari has the opportunity to step forward into at least a region and hopefully a continent-wide role.
The prize of success is clear for all to see. So is the route. An African friend once (deliberately) misquoted Barak Obama to me: "Yes we can. But we don't". Buhari might also change that slogan: "Yes we can – and we will."
Richard Dowden is Director of the Royal African Society.