President Buhari and the long road ahead – By Lagun Akinloye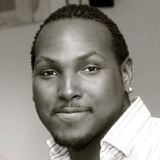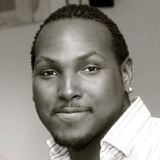 Last week we witnessed a new and intriguing chapter in Nigeria's democratic history as Muhammadu Buhari was sworn in as the country's new President. Though excitement abounds, the feeling of elation is slowly being replaced with one of caution as the myriad problems the country faces become more apparent.
Tony Uranta, Executive Secretary, Nigeria National Summit Group (NNSG) and a former member of the National Dialogue Committee, exhibits the wishes of many when he states:  "All who mean well for Nigeria are praying that Buhari will metamorphose into a truly people-centric democrat that upholds all the tenets of civil, political and economic rights of the Nigerian masses whilst bringing to an end the incessant insecurity challenges, the abuse of the fuel subsidy regime and the corruption that has held Nigeria bound".
The People's Democratic Party (PDP) and outgoing president Goodluck Jonathan was  accused of being unhelpful during the transition process for failing to provide a more comprehensive and informative breakdown of the state of government affairs for Buhari. He must however be lauded for relinquishing power without the much expected rancour and political dramatics that are all too often evident in changes of power within the continent.
Buhari nevertheless must hit the ground running and face the challenges of a struggling economy, broken institutions, the lingering security and oil industry crisis alongside polarising political and ethnic obstacles if he is to deliver the "˜change' he so vigorously promised.
The second coming
As Buhari returns to the seat of power 30 years after his first attempt as military Head of State, the country's current condition, bear some similarities.  The economy now, as it was then, is in dire straits: corruption still remains an unavoidable part of everyday life and the poverty indices continue to rise despite years of record oil prices, which have taken a sharp fall in recent months.
"The immense problems in Nigeria, which are deep as well as extensive have certainly created a lot of expectations for the new government – providing jobs, reducing poverty, combatting corruption, addressing insecurity, crushing Boko Haram etc. People expect him to wave away Nigeria's intractable problems, which is of course unrealistic, and potentially problematic" says Zainab Usman, a doctoral candidate in international development at the University of Oxford.
Buhari himself is attempting to taper assumptions that his government holds the master key to unlocking Nigeria's instant prosperity by asking for patience, insisting that nobody should expect him to perform magic. "We are trying to dampen the high expectations, there is no way we can perform miracles because the damage took 16 years, especially on the economy and unemployment."
The new government must utilise the enormous goodwill it presently enjoys to affect far-reaching economic, structural and social changes in the country. If Buhari is able to strike a cohesive balance between his personal ambition, the war against corruption and insecurity and the political realities on the ground, a special page in Nigeria's history books surely awaits.
The power behind the throne
Buhari's assent to the presidency was in no small way thanks to a number of political veterans who joined forces to create the All Progressives Congress (APC) and found a common understanding in their desire to dislodge the PDP from the helm of government affairs. Chief among them was former governor of Lagos state and APC big-wig Ahmed Bola Tinubu, the outgoing governor of Rivers State and Director General of the Buhari campaign Rotimi Amaechi, Senator Bukola Saraki, former vice president Atiku Abubakar and Nigeria's longest serving leader, Olusegun Obasanjo.
Various influential politicians and groups played considerable roles in Buhari's election victory and the well-known "˜you scratch mine, I'll scratch yours' nature of Nigerian politics will mean that they will need to be "˜settled'. Tinubu already has undue influence on the vice presidency with the installation of Yemi Osinbajo, his former  Attorney-General and Commissioner for Justice when he was Lagos governor, as the nation's number two citizen, whilst Saraki is feverishly attempting to emerge as senate president. The rest will need placating one way or another in the form of ministerial positions for themselves, or cronies, or appointments to head juicy government agencies and parastatals. Whether Buhari caves into the pressure from those who view his victory as their golden ticket remains to be seen, yet kicking against their wishes would start his presidency off on an increasingly unstable footing.
"Buhari is not completely beholden to these power blocks who contributed to his victory. Truth is from his past antecedents and from his recent actions, Buhari is a man of his own will" says Zainab Usman, whilst Sola Tayo, from the think tank Chatham House says "I'm not entirely convinced that political will alone will help him.  It will very much depend on who he keeps as advisers and what agenda they may or may not have. The early part of his presidency will be a real test of his negotiating skills."
An expectant nation
Buhari and his well-known incorruptible nature must remain as such if he is to achieve quick results on his second coming. His party, the APC, has promised a "total war on corruption" and has unveiled policies which will see an estimated N2tr ($10bn) worth of leakages in the economy redirected towards greatly improving the welfare system and tackling poverty and insecurity. The incoming government also aims to stimulate the non-oil economy which grew by 7.2% last year and wean the country off its oil dependency whilst building confidence in the business sector which would drive an increase in infrastructural development.
Yet, the nation's heartbeat, the oil and gas industry, which accounts for more than 80% of Nigeria's foreign exchange earnings, is hobbling from one crisis to another – creating adverse knock-on effects on the entire economy.  Corruption has eaten into the moral fabric of the nation and the oil industry is just one of its many enablers with the latest Global Corruption Index ranking the country the 136th most corrupt country in the world out of 174 countries surveyed.
Buhari will also encounter obstacles in the form of the 2015 budget which has allocated N1.8tn ($9bn) to the cost of running government and its associated ministries, departments and agencies, whilst the National Assembly will be given N120bn ($602m) towards its general upkeep. This is out of a total of N4.493 trillion ($22bn) captured in this year's budget with 88% pegged for recurring expenditure, which include debt repayments and an inconsiderable 12% allocated to capital spend. Buhari will have to cajole Nigerian lawmakers into taking pay cuts with the annual salary of a senator reaching an estimated $2.1 million per annum in comparison to their counterparts in the USA ($174,000) and South Africa ($104,000). Pleasing an expectant nation in the face of entrenched structural, economic and political minefields will be a task Buhari must navigate with dexterity and caution.
The fight against Boko Haram is tilting in favour of the government but much still remains to be done to ensure the total defeat of the islamic sect and to bring about peace, rehabilitation and development to the affected areas. Buhari's military past and no nonsense mantra has not only convinced people that he is the right man to defeat Boko Haram once and for all, but has also brought about a feeling of a hope for Nigeria's future both from home and abroad.
"There has been a lot of interest in the president from western and African leaders. I think a lot of exasperation with Nigeria is borne out of a genuine desire to see Africa's largest economy do well," says Sola Tayo. And though we are in the earliest of days, still basking in the euphoria of the clearest signpost of Nigeria's democratic progression, President Buhari and Nigerians alike will know there is a long road ahead.
Lagun Akinloye is a journalist and Nigerian political analyst.