It's the Politics, Stupid – By Richard Dowden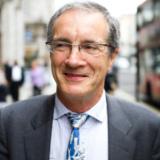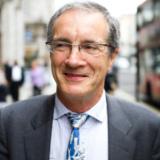 This article was published in The Times on July 28th
President Obama's message to Africa's rulers at the African Union in Addis Ababa today will encourage Africa's economic growth but he will also be critical of the dictatorial tendencies that still abound in Africa's politics. Africa, he says, needs strong institutions, not strongmen.
Never since the end of the Cold War has there been such a dearth of leadership on the continent. South Africa and Nigeria are the continent's major powers but President Jacob Zuma of South Africa shows weak leadership at home and little interest in the rest of the continent. In Nigeria, Africa's largest economy, newly-elected President Muhammadu Buhari is struggling to establish a government. Continent wide, regional integration which should be driving bigger inclusive economies, has been at a snail's pace because of lack of vision and each president's fear of losing control.
In the early 1990s America promoted democracy, human rights and the free market to the world as the principles of global governance. The free market has taken off fast in Africa, largely because Africans have simply got on with it. African cities today are bustling and growing and trade has been at an all time high. But African rulers have never been less committed to democracy and human rights. Most countries hold elections but fewer and fewer lead to a change of government. Nigeria in April was an extraordinary exception. Respect for human rights is in the hands of the governments and respected in varying degrees.
Embarrassingly Ethiopia which hosts the African Union headquarters where Obama will be speaking tomorrow, has not a single opposition MP in its 547-strong parliament, despite being in power since 1992. The press is also very tightly controlled. The government makes no apology for its political repression but points to Ethiopia's high economic growth rates – around 10% for the last few years – and the fact that a third of Ethiopians, about 1.5 million who were regarded as poor in 2000, are now better off.
A similar situation exists in Rwanda, another favourite of Western donors. Its government delivers health and education to its people while maintaining total control over their lives through a surveillance system that North Korea would be proud of. At least, its friends argue, they have good reason after the 1994 genocide. Elsewhere governments are increasingly rarely changed by elections and several presidents, including Rwanda's, have removed or are trying to remove term limits from their constitutions.  
In Kenya on Sunday Obama stood next to an uncomfortable-looking President Uhuru Kenyatta. Son of the country's first president, he heads the country's richest family. You could see Kenyatta's discomfort when Obama spoke of Kenya's rampant corruption, lack of gay rights and discrimination against women. Kenyatta bluntly refused to accept gay rights and I believe most of his fellow presidents will support him.
At one time presidents like Kenyatta would have smiled meekly and obeyed. Thanks to China's engagement in the continent, African rulers have an alternative powerful ally and can push back against US demands. The outright refusal to accept gay rights shows Africa's growing self-confidence. China has given Africa's rulers an alternative trading and political partner. Its engagement in Africa over the past two decades has enabled African governments to ignore or reject demands from Britain, France and the US although there are signs that Beijing is now beginning discreetly to support western demands for better governance, not least to protect their own interests in the continent.
This is a crucial time for Africa. Today it has more than a billion people. By 2050 that will have become 2 billion. Until now it has lived by exporting commodities, vulnerable to the price swings of raw materials. If it can start adding value by manufacturing and exporting, it could become the next big global economic driver. But this requires vision and leaders who have their countries' interests at heart.
Today I expect President Obama will speak to all Africa's presidents about better governance, term limits, human rights and democracy. He will urge them to create space for their young populations to thrive in a corruption-free market. They will give him a standing ovation but at the back of their minds many will be thinking: "nice words and good ideas but will they help me stay in power?"
Richard Dowden is Director of the Royal African Society.