Best of the 2010s: Novels by African writers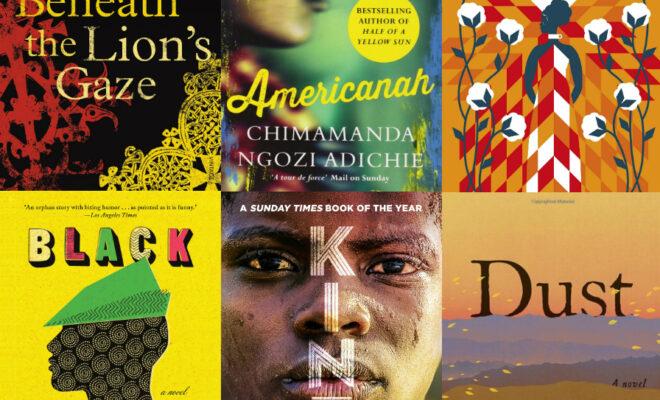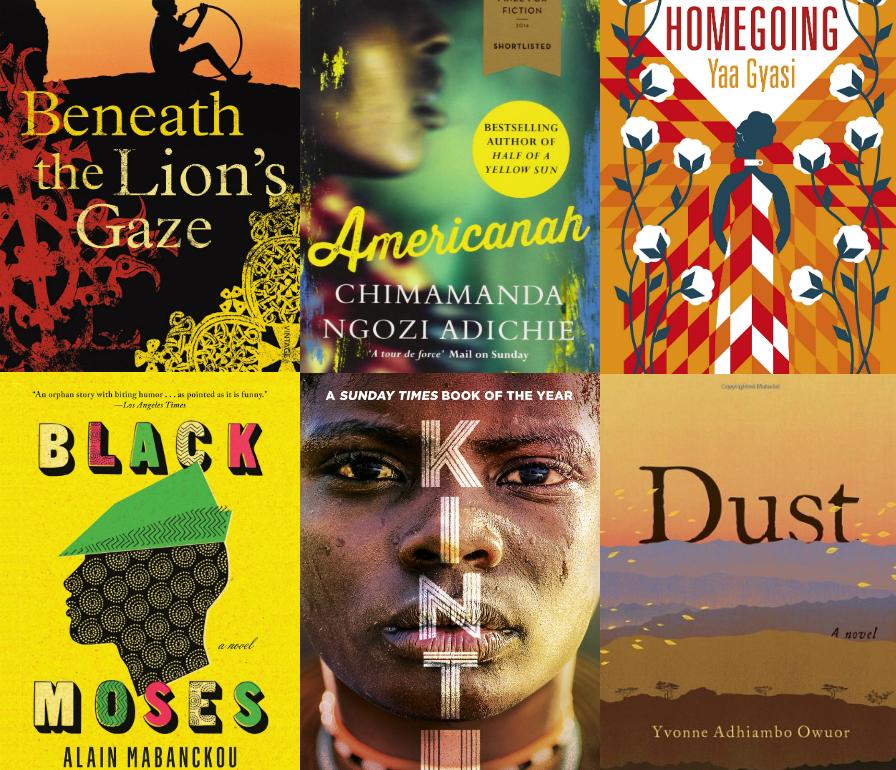 The last ten years have seen writers from Africa take the literary world by storm with countless ground-breaking works that have made their way onto our bookshelves and into our hearts.
The sheer abundance of talent makes the task of picking the best massively challenging. Nonetheless, here is our attempt to list some of the best novels by African writers in the decade that was the 2010s.
---
Kintu (2014) – Jennifer Nansubuga Makumbi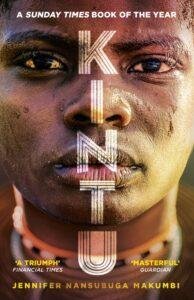 Set between 1750 and 2004 in what was pre-colonial Buganda and became Uganda, Kintu narrates the story of Kintu Kidda, upon whom a curse has been placed, and his descendants. Filled with wit, mystery and comedy, the book unveils the traditions, practices and culture of the people of Buganda while raising questions around belief systems associated with curses, magic and madness.
Remarkably Kintu barely focuses on colonialism, which was a deliberate choice by Makumbi who has explained: "Europe remains at the centre of African creative production; there is something not right about that for me." She has also said that agents told her the novel was "too African" and that it is almost completely dismissed by Western publishers; a huge failure on their parts to recognise an incredible book.
---
The Secret Lives of Baba Segi's Wives (2010)  – Lola Shoneyin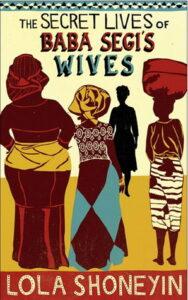 Set in Nigeria, resident patriarch Baba Segi has three wives and a litter of children, a symbol of his "manliness". But insatiable and in need of a new prize to show off, he decides to bring home wife number four, setting in motion a series of events which uncover deep secrets from within his household.
Envy, scandal, morality, patriarchy and the continued struggle between the modern and the traditional are just some of the themes of the book. Shocking, captivating, heart-breaking and hilarious, The Secret Lives of Baba Segi's Wives was recently adapted for the stage and, unsurprisingly, received rave reviews. 
---
The Memory of Love (2010) – Aminatta Forna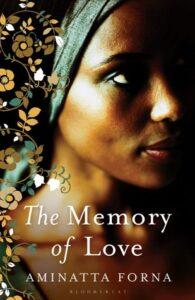 Set in the aftermath of the war in Sierra Leone, The Memory of Love is an exquisitely weaved tale of passion, pain, conflict and betrayal that perfectly captures the contradictions of the human condition. The book centres on British psychologist Adrian Lockheart, ageing former academic Elias Cole, and young surgeon Kai Mansaray, all three fighting their own battles even when the war is over.
Painstakingly researched and elegantly written, The Memory of Love tells the story of a country that has carried the burden of war and those who crumbled under its weight.
---
Stay with me (2017) – Ayobami Adebayo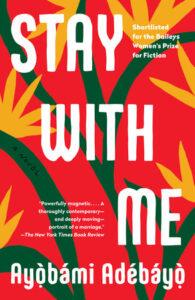 It is rare to come across a writer who captures and articulates the human experience as flawlessly as Adebayo. In her debut novel, she tells the story of Yejide and Akin, and their journey from love to marriage, to their difficulties in conceiving a child. Healers and men of God are sought. Rituals are carried out and pilgrimages are undertaken. Exploring themes of stigma, gender, identity, womanhood and mental health, the book asks how far we are willing to go to meet the standards we believe define us. But at its core, Stay With Me is really about love, exposing both its force and fragility. As Akin says: "If the burden is too much and stays too long, even love bends, cracks and comes close to breaking and sometimes does break. But even when it's in a thousand pieces around your feet, that doesn't mean it's no longer love."
---
Dust (2013) – Yvonne Adhiambo Owuor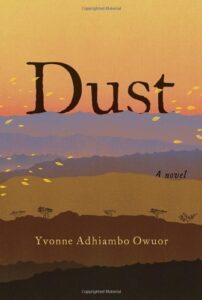 There are some books that stay with you long after the last page has been turned or it has been shoved to the back of a shelf. You will be walking down the street and a scene or exchange of words you read months before will come back to you. Dust is one of these books. It begins with the gruesome murder of Odidi in Nairobi and the arrival of his sister Ajany. Her questions in investigating her brother's demise open up a Pandora's Box of dark family secrets long buried. Two characters dominate the book throughout: Kenya itself and its bloody history from colonialism to the 2007 post-election violence.
Owuor's story-telling ability is unrivalled and the reader continuously falls into a chasm of memories both collective and individual. Short, sharp statements stick in the mind like a dull ache. For example, when the narrator notes that "Kenya's official languages are English, Kiswahili and Silence" or in an observation of two characters: "they were not lovers who needed words to wound; absence sufficed."
---
Tram 83 (2014) – Fiston Mwanza Mujila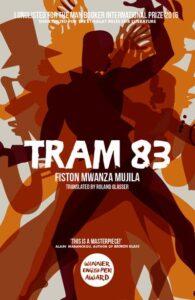 Translated from French, this award-winning debut novel is dark, comical, poignant and outrageous. On the surface, an entertaining read, it awakens within the reader questions about some of the more uncomfortable realities of modern Africa.
Set in an unnamed city somewhere near the Democratic Republic of Congo, Tram 83 is the story of hustler extraordinaire Requiem and writer and historian Lucien. Along with an array of other actors from tourists to businessmen and sex workers, they can be found at restaurant and bar Tram 83, a place of music, madness and dirty dealings. There, the vision of Patrice Lumumba is juxtaposed with the very different reality surrounding them. The book is consuming, fast, euphoric and captivating.
---
Born on a Tuesday (2015) – Elnathan John
This debut novel by everyone's favourite satirist Elnathan John centres on Dantala, a boy growing up in northern Nigeria where politics and religion shape everyday realities and are quite literally a matter of life and death. We follow a young man coming of age within a myriad of political rivalries, religious splits, violence and fundamentalism, going well beyond the media narrative about this part of the world.
The story triumphs through its characters' quiet and endearing observations on everything from homosexuality to why Allah does what he does. Born on a Tuesday brings together a compelling plot, descriptive prose and humour while confronting the sometimes harrowing realities of people whose voices we usually barely hear.
---
Black Moses (2015) – Alain Mabanckou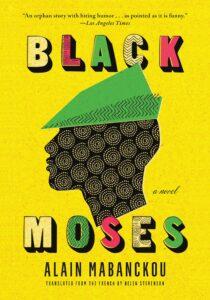 At the centre of this novel by Alain Mabanckou, known for his razor sharp humour and subtle social commentary, is the 13-year-old Moses. He lives in an orphanage where cruelty, chaos and neglect are the norm as the director enforces a Marxist ideology which reflects the state of affairs in the rest of the Republic of Congo. Later, Moses and two friends find some stability under the wing of a madam called Maman Fiat 500. But when the brothel is shutdown, Moses (who harbours dreams of being a Robin Hood of sorts) is targeted and our hero begins to unravel.
In many ways, Moses' journey is symbolic of that of post-colonial Congo, characters in his life representing the many powers that played their part in shaping a country weighed down by chaos and kleptocracy.
---
Homegoing (2016) – Yaa Gyasi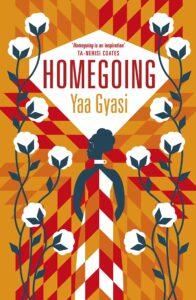 Once in a while, a literary masterpiece is written. This is one of them. Homegoing begins in 18th century Ghana where Effia is married off to an Englishman while Esi, her half-sister is sold into slavery and shipped to America. Thus begins an epic story spread across almost 300 years and covering the lives of the descendants of both sisters.
Clear, concise, powerful and bruising, this is a book which not only illustrates the brutality of colonialism and the slave trade, but the impact it had upon relationships, identity and the generations which have followed. No summary can do justice to this book and its scope; to truly appreciate its brilliance, it must be read.
---
Ultimate Tragedy (2017) – Abdulai Sila
This book was originally published in Portuguese, in 1996 but only translated to English in 2017. It is considered to be one of the first works of fiction from Guinea Bissau to be translated into English. Set during the time of Portuguese rule, it follows the story of Ndani, a young woman rumoured to be cursed. She leaves her village and takes up a job as a maid in the home of a wealthy white family in Bissau. Her experience in the household mirrors the brutality faced by the rest of the country at the hands of the colonialists.
At every step of the way, Ndani's life is in some way shaped by the actions of the white men, eventually bringing heartbreak and tragedy. Sila is both captivating and unapologetic in his storytelling. I devoured this book in one go.
---
Freshwater (2018) – Akwaeke Emezi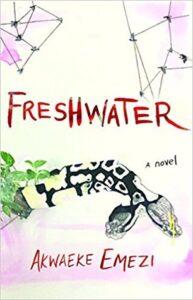 Freshwater is one of those books that sit on your skin, weigh on your psyche, and meddle with your mind in a haunting and arresting way. Its story centres on Ada, a young woman carrying within her an ogbanje, a spirit with multiple heads. Unlike other spirit children, Ada does not die young and so we witness the coming alive of these forces within her, triggered by her move to America, sexual assault, marriage and more. The multitude of identities and voices take over, sometimes collectively, other times as individuals, creating a nervous energy as we wait to see what next.
Possessed or grappling with mental illness? The work of the supernatural or simply the mind? Multiple spirits or multiple identities? This is the type of book you'll find yourself thinking long after you've finished it, the kind that will creep into your mind months later as you go about your life.
---
Americanah (2013) – Chimamanda Ngozi Adichie
A multi-layered, ambitious and thought-provoking read, Americanah is a story about love, race, identity, displacement and global politics. In the middle of it all is the story of two Nigerian students, Ifemelu and Obinze, a couple frolicking in the joys of young love. But their romance is short-lived as the two are separated, each finding themselves in different parts of the world, both grappling with the realities of what it is to be a black immigrant in the West.
Adichie effortlessly weaves through the various themes in the book, taking the reader from the US, to the UK and back to Nigeria. The characters are multi-dimensional. For some, they are not particularly likeable but are undeniably real and deeply flawed. An absolute triumph.
---
Lyrics Alley (2010) – Leila Aboulela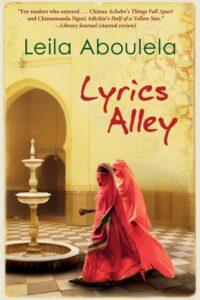 Over the last 20 years, Aboulela's career has gone from strength to strength, winning her accolades and award. Her third novel is a vast and compelling story set in 1950s pre-independence Sudan. Affluent businessman Mahmoud Abuzeid has two wives, Hajjah Waheeba and Nabilah, the first an old fashioned Sudanese woman, the second a young and cosmopolitan Egyptian.
Tragedy strikes when Mahmoud's son Nur is paralysed following an accident, ending his engagement to cousin Soraya, who remains in love with him. This is a story about the rich and the privileged, but it is also a tale about love, creativity and spirituality, written with care and tenderness.
---
Hairdresser of Harare (2010) – Tendai Huchu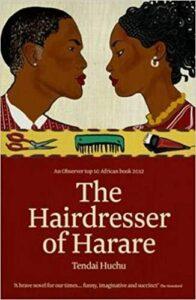 Set in Zimbabwe, single mother Vimbai is a sharp and sassy hair stylist, the star attraction at MaKhumalo's hair salon. But Vimbai's position comes under threat from new arrival Dumisami, a handsome young man who becomes a firm favourite with clients and bosses. A relationship is built, until a secret threatens to destroy it.
Ever present are the realities of life under Robert Mugabe which are expertly weaved into the story. This is an entertaining comedy turned tragedy, which has you hooked until the very end.
---
House of Stone (2018) – Novuyo Rosa Tshuma
Tshuma's story is one of Zimbabwe, its traumatic past mirroring that of the strange yet fascinating narrator Zamani who was conceived during the Gukurahundi massacres in the 1980s. He fills the space left by the missing son of his landlords and, in so doing, unearths their personal histories.
Through these stories the reader is given a harrowing insight into Zimbabwe's past and how things have come to be today.
---
My Sister the Serial Killer (2018) – Oyinkan Braithwaite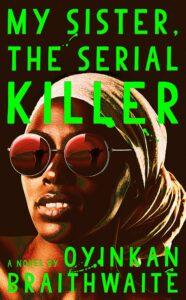 The first line of this hugely entertaining book will have you hooked: "Ayoola is beautiful, carefree and exciting, she also has this tendency to… murder her boyfriends." This is neither a crime novel nor a mystery. The real story which forms its centre is the relationship between sisters and their wider family. Set in Lagos, this is a dark, compelling and humorous must-read.
---
The Old Drift (2019) – Namwali Serpell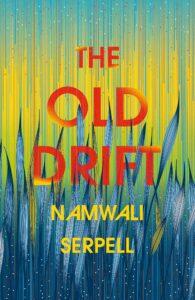 To describe The Old Drift by Zambia-born writer Namwali Serpell would require an article in itself. So vast is this epic masterpiece that it is impossible to do it justice in just a few words. It brings together history, drama, fantasy and folklore spanning time, locations and generations. The book begins with the buzz of mosquitoes and then the words: "This is the story of a nation – not a kingdom or a people – so it begins, of course, with a white man."
Starting in pre-colonial Zambia and ending in an imagined, somewhat dystopian future, The Old Drift tells the story of three families while simultaneously unearthing decades of exploitation that began with colonialism and have continued ever since. Very rarely do novels like this come around. Over 560 pages of pure pleasure.
---
Beneath the Lion's Gaze (2010) – Maaza Mengiste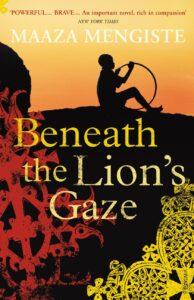 In 1974, a student protestor in Ethiopia lies on an operating table. Outside, an uprising is taking place, one which will see the end of the reign of Emperor Haile Selassie and the rise of the Derg, bringing in its own type of terror. Caught in the midst of it all is Dr. Hailu, a renowned surgeon with two sons, the rebellious Yonas and the conservative Dawit. As Hailu's wife lies dying in hospital, uncertainty simmers around them. Violence, grief, anger and loss pervades the atmosphere like a venomous poison. Then one day, Hailu has to make a choice between life and death.
Beneath the Lion's Gaze serves as a reminder that political and personal turmoil can never be separated.
---
Transparent City (2012) – Ondjaki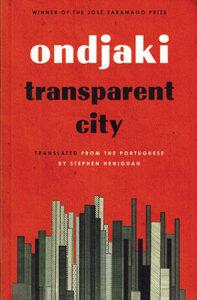 One of the few Angolan novels to be translated into English, Transparent City is set in an apartment block in Luanda, home to an array of characters all navigating the realities of being part of Angola's "underclass". Central to the story is one man's search for his son. As he wanders in the hope of locating him, he also grapples with how much his beloved Luanda has changed.
---
Orchard of Lost Souls (2013) – Nadifa Mohamed
In The Orchard of Lost Souls, Mohamed brings women's voices to the fore, that are often otherwise silenced by guns, violence and bloodshed. Set in Hargeisa, this is the story of widow Kaswar, soldier Filsan and abandoned child Deqo. The lives of these three intersect on the 18th anniversary of the revolution which brought a military dictator to power. Filsan dreams of Mogadishu, Deqo's destiny leads her to the kinds of places children should never see, and Kaswar teeters between leaving and staying as she drowns in grief.
The story shows how ugly and brutal war is and how womanhood can be a heavy burden. This read is not easy but it is worthwhile.