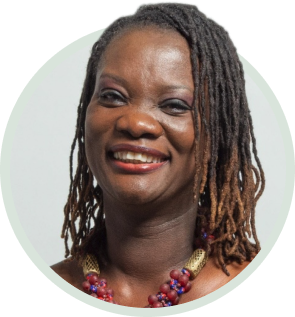 Debating Ideas is a new section that aims to reflect the values and editorial ethos of the African Arguments book series, publishing engaged, often radical, scholarship, original and activist writing from within the African continent and beyond. It will offer debates and engagements, contexts and controversies, and reviews and responses flowing from the African Arguments books.
Africa in the Time of Coronavirus – Senegal: The Role of International NGOs and the State (Republished)
With Aminatou Sar (PATH) in conversation with Hélène Neveu Kringelbach (UCL)
On June 19, the Institute of Advanced Studies and African Studies Research Centre at UCL organised this conversation; the first of a series of dialogues with UK based academics and experts from across Africa who will be exploring the way in which the virus is affecting life on the continent.
Aminatou Sar has been country Director for PATH in Senegal since September 2018. PATH is an international NGO aiming to transform global health through innovation, and through developing and delivering high-impact, low-cost solutions, from lifesaving vaccines and devices to collaborative programmes with local communities. Prior to heading the PATH office in Senegal, Aminatou joined the Reproductive Health Supplies Coalition as Senior Regional Advisor on Contraceptive Security in Francophone Africa. A journalist by training, she worked for several years in Senegalese newspapers and radio stations before joining the NGO world. She has over 16 years of experience working in the fields of human rights and child rights. For 10 years she worked as child media projects coordinator with Plan International West and Central Africa, promoting child rights through media in 10 countries. For 6 years she was the head of Amnesty International Dakar regional office, and the Africa Human Rights Education Manager. Mrs Aminatou Sar is one of the two #SheDecides champions in Senegal and is a strong advocate of women's and girls' rights.