Think African Podcast Ep5: We belong here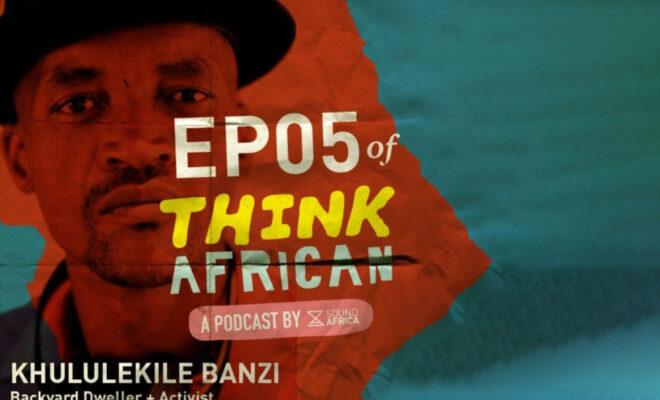 African Arguments is delighted to partner with the Think African podcast series, created by Sound Africa in cooperation with Heinrich Böll Stiftung Cape Town. Think African examines the big questions that define the world from an unapologetically African point of view. Episodes are released twice a month and are hosted by Jedi Ramalapa, Editor in Chief of Sound Africa.
In episode five, we ask look at how Covid-19 has brought with it an increase in homelessness and loss of shelter across the continent. Can the courts protect them? We speak to Khululekile Banzi, the media spokesperson for Residents of Singabalapha (we belong here) informal settlement who won a court order prohibiting the City of Cape Town officials to stop trying to evict them without proper court process. In March 2020 the city issued "compliance notices" warning them that they were contravening the City's street bylaws by erecting structures. During lockdown, officials tried to relocate them to its Strandfontein shelter for the homeless, but they resisted.
Listen below or subscribe to Sound Africa at Stitcher, Apple, Soundcloud, TuneIn or Spotify. See the rest of the episodes on African Arguments.

---