Who are Somalia's "˜al-Shabab?' – By Christopher Anzalone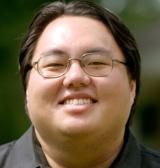 Continuing our examination of fundamentalist Islamic groups in Africa, Christopher Anzalone looks at Somalia's Al-Shabab insurgents, describing how they relate to the country's more conventional governance structures, and the difficulties the East African famine has thrown up for the group.
By Christopher Anzalone

Harakat al-Shabab al-Mujahideen (Movement of the Warrior-Youth, "Al-Shabab"), the Islamist-insurgent movement that controls most of Somalia south of the autonomous region of Puntland, has its origins in the most radical segment of the military wing of the Islamic Courts Union (ICU).  Following the dissolution of the ICU government in late December 2006 in the face of a full-scale Ethiopian invasion backing Somalia's Transitional Federal Government (TFG), Al-Shabab emerged at the forefront of the Somali armed factions.  Its founder was Adan Hashi Farah "˜Ayro, a young Somali militant who had previously traveled to Afghanistan where he met Usama bin Laden.  "˜Ayro, a former protégé of veteran Somali Islamist Hasan Dahir Aweys, then the deputy ICU leader, eventually began to operate largely independently of him and the ICU as a whole.
Al-Shabab & the Clans
Since its founding, Al-Shabab's leadership has included members from a fairly diverse array of Somali clans, which has given the insurgency the appearance of transcending the destructiveness of politicized clanism that has fueled, in part, the country's twenty-year civil war.  Al-Shabab's current leadership includes members of various Hawiye sub-clans such as the Habir Gedir/"˜Ayr and Murasade as well as sub-clans from the Isaaq and Rahanweyn clan groups.  Despite their criticism of blind clanism, insurgent leaders have not sought to openly combat or neglect the country's deeply-rooted clan structures.  Instead, they have attempted to navigate the complex waters of clan politics and have even mediated inter-clan disputes.
Insurgent outreach to the clans has increased since March when the African Union Mission in Somalia (AMISOM), assisted by the TFG, and Sufi Islamist militias of the Ahlu-Sunnah Wal-Jamaacah movement launched simultaneous offensives against Al-Shabab in Mogadishu and along the western borders with Kenya and Ethiopia.  Faced with mounting battlefield setbacks, insurgent leaders have repeatedly reached out to clan leaders for support.  Statements, photographs, and other media materials released by Al-Shabab document this outreach activity.  The specific clans and sub-clans that the insurgents have sought to win over are often not identified by name, though in a few announcements of events where specific groups were named.  These include a March meeting in Banaadir, the district where Mogadishu is located, between senior Al-Shabab leaders including Hasan Dahir Aweys, and Mudulood/Hawiye clan elders and a June outreach program aimed at garnering support from elders from the Digil and Mirifle sub-clans of the Rahanweyn clan.
Insurgent Governance & Leadership Structures
As it began to capture more and more territory in 2008 and 2009, Al-Shabab leaders established a fledgling governing structure in districts under its control.  Each administrative district, which generally match Somalia's pre-existing districts, is headed by a governor (wali).  Sheikh Muhammad Hasan "˜Umar Abu "˜Abd al-Rahman, for example, is the current wali of Banaadir.  Local Al-Shabab administrations include a Shari"˜a court, offices of zakat, and military units affiliated with either the movement's military wing, the Jaysh al-"˜Usrah (Army of Difficulty), or its police force, the Jaysh al-Hisbah (Army of Verification).  Small and medium-scale public works projects and social programs are administered at the district level, including the building and repair of bridges and roads and the administration of schools, medical clinics, and agricultural projects.  The movement also runs training programs for traffic police, preachers and prayer leaders.  It sponsors communal "˜Eid prayers and festivals as well as competitions for children in Qur'an memorization and recitation.  Al-Shabab adheres to a particularly black-and-white interpretation of Islamic law (Shari"˜a), which seems to have been stripped down to a set of strict social regulations and the implementation of the hudud punishments such as amputations for theft and capital punishment for crimes ranging from murder to spying and rape.
At the top of Al-Shabab's leadership structure is a cadre of senior figures, though the details of the movement's inner workings remain largely unclear due to the lack of reliable information.  Al-Shabab is headed, perhaps nominally, by Ahmed Godane, who is usually referred to by his nom de guerre "Mukhtar Abu'l Zubayr."  Other senior leaders include the popular Mukhtar "Abu Mansur" Robow, Fu'ad Muhammad Khalaf "Shongole," spokesman "˜Ali Mahamoud Rage, also known as "˜Ali Dheere, zakat and famine relief committee officials Suldaan Muhammad "˜Ali Al Muhammad and Hussein "˜Ali Fiidow, and preacher "˜Abd al-Qadir Mu'min.
Response to the Famine
Since at least last autumn, Al-Shabab has sought to address the growing suffering from famine independently of the international community – it banned the World Food Program (WFP) and other international aid organizations from operating in its territory in February 2010.  The movement's local administrations have distributed food, water, medicines, and zakat, the annual charitable donation required of financially capable Muslims, to the poor.  They have also conducted campaigns to vaccinate livestock and improve irrigation and farming.  In its February 28, 2010 announcement banning the WFP, Al-Shabab accused the aid organization of undercutting local farmers, distributing expired food leading to the spread of disease, and of having "covert political objectives" such as aiding the TFG and Ethiopia.
The famine's sheer scale, however, forced Al-Shabab leaders to relent, or so it seemed, and in early July spokesman "˜Ali Rage announced that the ban was lifted and the movement was willing to allow in both Muslim and non-Muslim aid organizations to assist the population.  Administrators from the WFP and other organizations quickly said that they were willing to work with insurgent leaders in facilitating the distribution of aid to millions of needy Somalis.  However, after the UN declared famine in two districts, Bakool and Lower Shabelle, which are both under Al-Shabab control, insurgent leaders have seemingly backtracked on their original call for international famine assistance.  In a July 21 press conference in Mogadishu, Rage accused the UN of having "external political motives" and of politicizing the famine as well as exaggerating its extent.  The WFP, which will likely be at the forefront of famine aid in the Horn of Africa, was still banned, he said.
Al-Shabab leaders, who have always been suspicious and hostile to foreign intervention in Somalia, were likely not reassured by public statements from U.S. Secretary of State Hillary Clinton that the Obama Administration planned to "test' the movement's willingness to re-allow international aid organizations into the country.  Al-Shabab may also be trying to reassert its own role in local famine relief, inadequate though it is.  The movement has sought to publicize its famine relief efforts through the release of statements, photographs, and other media.  In early July, Aweys visited and worked at a refugee camp in Lower Shabelle that has been built by Al-Shabab.  His visit was carefully documented, complete with photographs of Aweys working in the camp's hospital.  Despite these carefully orchestrated efforts, the movement's decision to seemingly re-institute its ban on the WFP and other international aid organizations runs the risk of further alienating the local population, growing segments of which have already grown tired and more critical of Al-Shabab's harsh form of law and order.
Transnational Recruitment & Foreign Fighters
Since 2007, Al-Shabab has sought to recruit abroad in order to bolster the ranks of its military wing.  Using shadowy networks in Somali diaspora communities in North America, Europe, East Africa, and the Middle East the movement has been able to recruit an estimated 1,000 diaspora members as well as 200-400 non-Somali Muslims.  Law enforcement agencies estimate that scores of young Somalis from the United States, Canada, Britain, and Norway have joined Al-Shabab's ranks.  These numbers, however, are dwarfed by the hundreds of recruits from in and around East Africa who are believed to have joined the movement.  Al-Shabab has extensive and well-established recruitment and support networks in Somali diaspora communities such as the Eastleigh district of Kenya's capital Nairobi.  Insurgent media produced by Al-Shabab's Al-Kata'ib (The Brigades) Media Foundation has also been geared at attracting recruits from abroad.
The movement's ability to recruit internationally is a sign of both its strength and weakness.  On the one hand, it shows that the movement has successfully established and used recruitment networks in over a half dozen known countries to bolster its ranks with hundreds of new recruits.  On the other hand, however, Al-Shabab's need to seek outside recruits is likely a sign that it has been unable to meet its manpower needs solely through domestic recruitment, which calls into question its popularity at home.
Al-Shabab & Al-Qaeda
From its early stages, Al-Shabab has been strongly influenced by the charismatic persona of Usama bin Laden, the founder of Al-Qaeda Central (AQC).  Clips from his audio messages and his picture appear frequently in insurgent videos beginning in 2007 and 2008.  The movement's leaders have also continuously spoken about bin Laden with great affinity.  On the operational front, AQC members based in East Africa played a key role in training and aiding Al-Shabab in its early days.  Chief among these operatives were Abu Talha al-Sudani, Saleh "˜Ali Saleh al-Nabhani, and Fazul "˜Abdullah Muhammad.  All have since been killed – al-Sudani and al-Nabhani  in U.S. military strikes, in 2007, 2009, and Fazul Muhammad in June 2011 at a TFG checkpoint.
On September 20, 2009 Al-Shabab released a lengthy video entitled Labbayk Ya Usama (We Heed Your Call, O' Usama) in which Godane described bin Laden as his "amir" (leader).  Other senior Al-Shabab leaders, such as Robow and Rage, have also long publicly pledged their affinity and loyalty to the late AQC founder, who they saw as the representative of global Muslim resistance to Western imperialism and its local clients across the globe.  However, Al-Shabab has not, as is often claimed by some analysts and journalists, merged with AQC, nor is it an official AQC affiliate.  Rather, Al-Shabab is a largely Somalia-centric Islamist militant movement that has expressed ideological affinity to bin Laden and, recently, his successor as AQC leader, Ayman al-Zawahiri.  Even Al-Shabab's July 2010 suicide bombings in Kampala, Uganda were aimed at achieving a local objective, the withdrawal of the thousands of Ugandan soldiers who make up AMISOM's largest contingent.  The development of a closer or even a fully operational relationship between Al-Shabab and AQC or its geographically closer affiliate in Yemen, Al-Qaeda in the Arabian Peninsula (AQAP), is possible, particularly if insurgent leaders continue to suffer battlefield defeats and see a closer relationship or merger as a means of staving off more terminal losses.
Future Trajectory of Al-Shabab?
Al-Shabab currently faces a growing list of major challenges to its continued longevity as the de facto governing force of much of southern and central Somalia.  Military setbacks and the mounting pressures of the East Africa famine present the movement with significant difficulties.  The movement's harsh interpretation of Shari"˜a and continued intransigence with regard to international aid organizations also threaten to turn more of the local population against it.  Its respite, ironically, has come from the continued ineptness, corruption, and infighting within the TFG, whose leaders squabble over political and economic advantage.  As long as the TFG remains an unviable alternative in the eyes of the local population to the insurgent movement, it is unlikely that Al-Shabab will disappear.
Christopher Anzaloneis a PhD student at the Institute of Islamic Studies, McGill university.