Horn of Africa: Eritrea punches above its weight – by Maddy Fry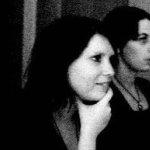 The accusations made against Eritrea of plotting to bomb this year's African Union summit were alarming for many reasons. First and foremost, they illustrate how much the government is willing to draw on other extremist groups in the region to help achieve its aims. The country was accused of planning an attack that would have resulted in the killing of delegates from a wealth of African nations, and this implies their aims have extended to other parts of the Horn, if not to the world at large. Asmara claimed, as always, the accusations were completely fictitious. But among those arrested in connection with the plot was a member of the Ethiopia-based Oromo Liberation Front (OLF), Omar Idriss Mohamed.
By Maddy Fry
Mohamed maintained that those involved sought not to target other African leaders but rather to simply use the Addis-based summit as a way to weaken confidence within the Ethiopian state. While Asmara's previous activities had been limited to causing direct damage within the borders of its larger neighbour, the plot, if true, suggests even if its aims are unchanged its methods are not. Eritrea is now seeking to tap into wider networks across East Africa in order to further the state's campaign against Ethiopia – in the process being prepared to harm non-Ethiopian civilians or politicians.
This begs the question as to who exactly was involved in the scheme. The main player alongside Eritrea appears to be the OLF, with the UN suspecting they were even the ones leading the plot under the direction of the aforementioned Mohamed. Those caught were also found in possession of weapons imported from Romania and later on, to have been paid for their participation via conduits stationed in Kenya and Sudan. The "small Red Sea state," as the Western press so often refers to it, has drastically expanded its sphere of influence.
Formed in 1973, the OLF are in some ways Asmara's natural bedfellows. They too see themselves pitted in a war against Abyssinian "˜imperialism,' seeking self-determination for the country's Oromo-speaking population. Like Eritrea they fought to bring about the downfall of the Derg regime in Addis in 1991, eventually severing their links with Meles Zenawi's government after accusing it of locking up and killing their members. Unlike Eritrea, the OLF has been wracked by uncertainty over whether or not to fight for an independent Oromia or merely the recognition of Oromo rights within a more tolerant Ethiopian state.
One of the problems hampering Ethiopian unity has been that so many groups within its borders still see the state as maintaining a tradition of fierce imperial dominance involving the oppression of minority groups, despite the ruling party being predominantly Tigrayan – a marked change from the Amharic ethnic dominance of the past. For the formerly subservient Eritrea to form an alliance with the OLF in a joint struggle against its larger neighbour should surprise no-one.
Eritrea-Ethiopian tensions are rooted in a convoluted mix of fall-outs between various rebel groups and self-aggrandising nationalist mythology. To the Western media, Eritrea's history is nasty, brutish and short. Often summarised in barely a sentence, details rarely include much beyond its former status as an Italian colony in the 1930s before being subsumed by its larger neighbour and eventually gaining independence in 1993.
Unsurprisingly, the picture painted by the ruling independence group, the Eritrean People's Liberation Front (EPLF, but now the People's Front for Democracy and Justice or PFDJ) is a rather different one. The liberation struggle they were a part of in the 1980s, led by Isaias Afewerki, espoused a discourse drawn from Eritrea's past, one it claimed had first been ruptured when the Ethiopian emperor Yohannes extended sovereignty over it in the 1870s, and a fierce sense of self-determination and national identity forged through its ongoing struggles against colonial forces, both European and African. Despite Afewerki's former close friendship with Meles Zenawi during the Tigrayan People's Liberation Front's struggle against the Derg, relations were severed in disputes over border territories between the two countries. As Zenawi went on to lead Ethiopia, a state of violent hostility remained between him and his former comrade. The fact that Eritrea is so often only spoken about in relation to its larger neighbour has therefore only entrenched the country's anger towards Ethiopia.
Eritrea keeps denying all allegations of violence thrown at it. It's true that the simplistic faux-Cold War dichotomy the country has been characterised by in the past, particularly regarding its relationship with Ethiopia, is inaccurate. The predominantly Islamic Eritrea is seen by the US and others as being aligned with the East and thus anti-Western, whilst Ethiopia, for all the faults of its present government, is often seen as pro-Western and hence innately progressive. Such broad definitions have rarely stood up to scrutiny given that Eritrea's priorities of late have lain predominantly with its deteriorating relations with Addis Ababa.
But as new revelations are exposed, the denials are wearing thin. Asmara may have been the main actor behind the AU bomb scare. But given the number of countries it has contacts with its aims are no longer isolated. The "little Red Sea state" is starting to punch above its weight – with potentially fatal consequences.
Maddy Fry is a freelance journalist. She has written for The Daily Telegraph, openDemocracy.net and ThinkAfricaPress.