Angola: Is UNITA sinking after Chivukuvuku jumps ship? – By Keith Somerville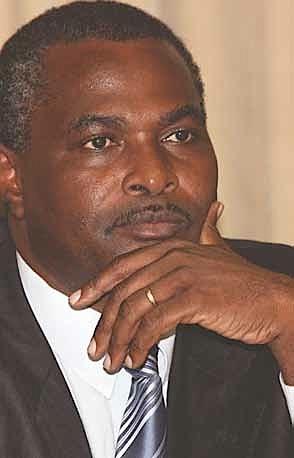 It is now nine years since Jonas Savimbi was killed by Angolan government troops, but the UNITA movement he founded and led is still struggling to find its feet and to develop a clear identity and political role.  Although it is the second largest party in the Angolan parliament – receiving 10 percent of the vote and 16 out of 220 seats in the 2008 election – it is dwarfed by the ruling MPLA of President Jose Eduardo dos Santos, which has 191 seats. The next elections, due in September this year, are unlikely to see that position improve much, despite signs of growing popular impatience with a government that delivers little, despite the country's oil wealth. UNITA is poor and seems unable to make political headway.
The desire of UNITA to rebuild itself and develop the support base to seriously threaten the hegemony of the MPLA will not be furthered by the decision of a leading member, Abel Chivukuvuku, to leave and make his own bid for political power, in opposition to the party that has been his home throughout his political career.  Chivukuvuku, a former foreign secretary of UNITA when it was a guerrilla movement led by Jonas Savimbi, now wants to run for office in a coalition with former members of the small PRS (Partido de Renovacao Social) party and the Democratic Block, which claims support of urban-based civil society organizations which desire an end to MPLA dominance but see little chance of UNITA achieving that.
UNITA is still led by Isaias Samakuva.  He was elected leader in 2003 to replace the interim leadership, which took over after Savimbi's death.  He worked to make a guerrilla-based movement into a democratic, political one and was re-elected in 2007 – beating Chivukuvuku in the leadership race and fending off another challenge from him last year.  Samakuva is a solid leader viewed as honest and hardworking – the former UNITA supporter and writer Sousa Jamba has described him as a politician of the ilk of John Major rather than a charismatic leader like Savimbi or, to continue the analogy, Margaret Thatcher.
The former UNITA representative in London and signatory of the 1994 Lusaka peace accords, which brought an end to the second phase of the MPLA-UNITA conflict,  Samakuva has sought to make a military movement with a record of atrocities during the war and against dissident supporters, into a national political movement, transcending its regional roots among the Ovimbundu of central and southern Angola and overcoming the legacy of its alliance with apartheid South Africa.  But he has struggled with few funds and has had to overcome the suspicion of non-Ovimbundu who may not love the MPLA but were frightened by the rhetoric and violence of Savimbi's movement.  There was a lot of truth in the graffiti that used to be daubed on walls in Luanda saying "the MPLA steals, but UNITA kills".  UNITA's reputation may no longer be that of a murderous guerrilla army, but it has not developed into a movement capable of challenging the well-entrenched and seriously corrupt MPLA.
Lacking the funds and the instruments of patronage and coercion available to the MPLA as governing party of a rich and immensely corrupt petro-state, UNITA has shrunk and lacks the resources to make a dent on a party that has ruled for 37 years, with President dos Santos in charge for all but four of them.  Samakuva will be bidding for more seats in the coming election but will not come near to toppling  Dos Santos, who will remain president as long as the MPLA is the largest party in parliament.  The formation of a new coalition under Chivukuvuku is unlikely to have a huge effect on the MPLA apart from maybe pulling away a few votes from among the middle and intellectual class in Luanda and a few other major towns, but it could seriously undercut UNITA by giving disaffected Angolans another choice untainted by so many past associations.
The new alliance includes former UNITA members Leonel Gomes and Rafael Aguiar, who defected with Chivukuvuku and the Democratic Block (BD), which is said to have some support in Luanda and Benguela among educated city-dwellers who have drifted away from the MPLA.  But there are suspicions that the new movement has been encouraged in its formation by the MPLA on the divide and rule principle – especially as a number of wealthy families close to the governing party and Dos Santos are also close to Chivukuvuku and to the DB. Bernardo Tito, a former head of the PRS in parliament (it has eight seats), will also be one of the new group's candidates for parliament.
Chivukuvuku presents a threat to UNITA, as he could take former UNITA supporters with him, while drawing in PRS and DB sympathizers. It is thought that some 300 UNITA members have already left the movement to back him. He has the advantage of being a more charismatic figure than Samakuva, though he also has a reputation as a fence-sitter – he spent much of the late nineties and early years of the new century distancing himself from Savimbi's excesses while not quite being able to jump ship from UNITA when there was no viable alternative.  He dallied with defectors who formed UNITA-Renovado in 1998 (with funding and covert political assistance from the MPLA) but never joined.
Samakuva appears to be taking the defection coolly.  In correspondence with the author he said that this was hardly unexpected and pointed to the view of the US Ambassador in Angola, Dan Mozena who told his government a couple of years ago, as evidenced in cables published by Wikileaks, that if Chivukuvuku failed to get leadership of UNITA in 2011, he would found his own group to run for election in 2012.  This he has now done.
The new group clearly can't expect to win more than a handful of seats in 2012, but Chivukuvuku is clearly banking on a weakened UNITA disintegrating and enabling him to pick up their support during or after the elections.  His sights would then be on the 2017 elections.  By then, it is expected that President dos Santos will have retired and Manuel Vicente, former chief executive of the state oil company, Sonangol, who was appointed economic coordination minister on 31 January, will have taken over.  Vicente is currently seen as the front-runner to lead a post-dos Santos MPLA (see also African Arguments, 5 December 2011 on Dos Santos and his strategy).  Much can happen in five years and a new MPLA candidate would be an easier target than the wily veteran Dos Santos.
Keith Somerville, associate lecturer in Politics and International relations at the University of Kent, Canterbury, and editor of Africa, News and Analysis website.