Getting Somalia Wrong: a history of international misreading – By Abdi Aynte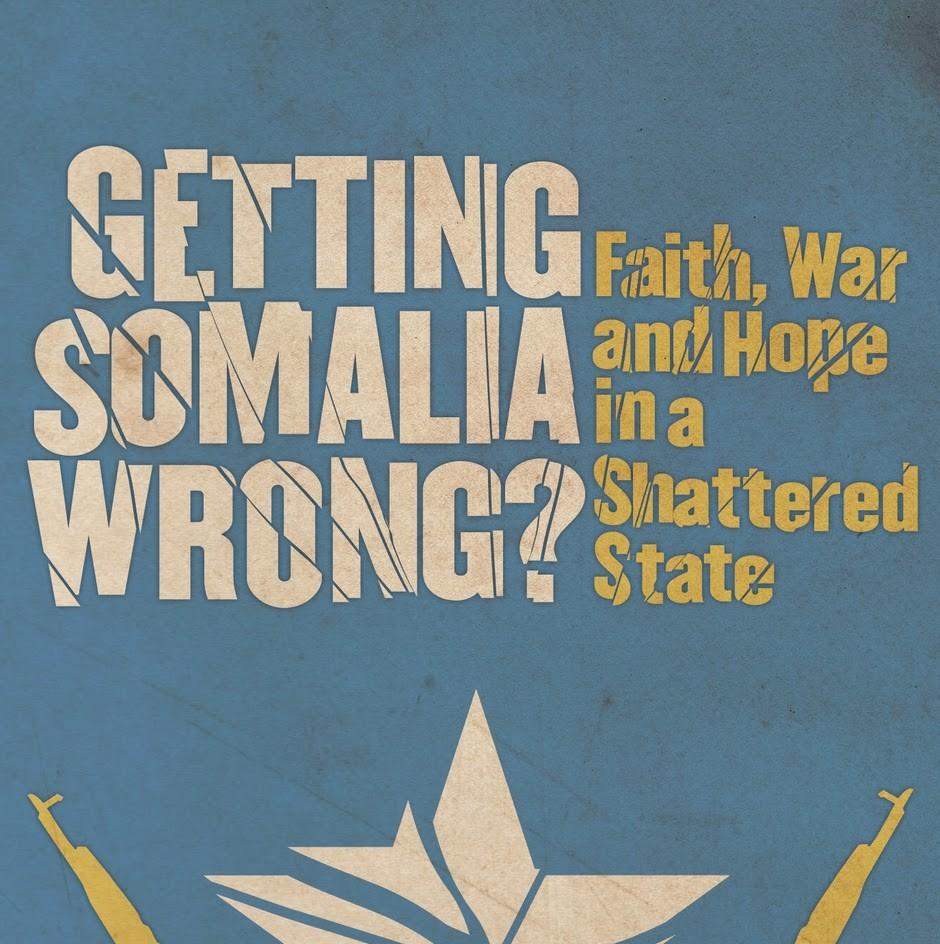 Writing a book about Somalia has become a cotton industry of late. Countless pundits with little or no experience of the country try to reduce its extraordinarily intricate conflict to images of destruction, decay and death.
But Mary Harper's book, "Getting Somalia Wrong: faith, war and hope in a shattered state" is a rare account of exceptional intellect, combining stellar reporting with sharp analysis. Well-organised and succinct, the book simplifies some of the most complex and primordial issues facing Somalia, such as the role of clans in a modern nation state.  It also demystifies the equally complex identity of Somalis – an amalgamation of lineage-based clans with Islamic and African roots.
Living up to its title, Harper's book shows how (and why) the international community has misread the situation in Somalia over the past 20 years. Harper recounts the U.S. and UN intervention in the early 1990s, which ended in the now infamous "Black Hawk Down" episode, where 18 members of the American Special Forces (and countless Somalis) died in an epic battle across the dusty streets of Mogadishu.
"[this] was probably the most dramatic example of getting Somalia wrong," Harper writes. But, in fact, I think the 1993 events were just the first example of the book's title. More than 10 years later, Washington would again misdiagnose Somali conundrums, with potentially disastrous effect.
Harper correctly observers that the U.S. made another ill-judged intervention in Somalia in 2006, when it helped organize some of the most notorious warlords into an anti-terrorism coalition. The CIA was bankrolling the Mogadishu-based alliance until a popular revolt backed a loose union of Islamic courts to oust the warlords. But instead of learning from its mistakes, Harper notes that Washington went into an anti-terrorism overdrive by essentially outsourcing a war to Ethiopia. Addis Ababa "would carry out the dirty work" of the U.S., writes Harper, and soundly crush the Union of Islamic Courts (UIC).
Harper's book details how the defeat of the UIC had the polar opposite effect: al-Shabaab, a more militant faction within the UIC, would exploit the Ethiopian intervention to its advantage and emerge as a real threat to the U.S. and its allies. The group now controls nearly half of Somalia, and swears allegiance to al-Qaeda.
Harper traces "violent political Islam" to the "Mad Mullah," the 19th century freedom fighter whose lacerating poetry galvanized the nation to fight against the British Empire. Many Somalis would however find Harper's portrayal of Sayyid Muhammad Abdulle Hassan as a "violent" Islamist profoundly injuring. In the eyes of the vast majority of Somalis, he's the foremost hero of the people. To frame him any less would conjure up a colonialist mentality.
In her book, Harper goes into great lengths to contextualize the loaded term "failed state," which is casually applied to Somalia in the news media and popular culture. The absence of central authority since 1991, she writes, is not an appropriate yardstick to measure Somalia.  To this incredibly clannish society, Harper argues that the notions of "˜state' and "˜failure' are western misfits. "It would therefore be misleading to describe Somalia as ever having a stable, fully-functioning nation state, democratic or otherwise," she writes.
That assertion is contentious. The academic Ali Mizrui, who is widely cited in Harper's book, says that 1960s Somalia was the closest thing that Africa had to modern day stable and democratic state.
Unlike your average journalist, whose description of Somalia is the fait accompli gloom and doom, Harper goes out of her way to report on the vibrant civil society and business community in the country. She documents successful entrepreneurs who have helped Somalia become one of the most technologically advanced countries on the continent.
Politically, Harper also spends a great deal of her book decoupling Mogadishu, the capital city – and consistently the most chaotic corner since 1991 – from the rest of the country. She points out that clan-based polities in the northwest (Somaliland) and northeast (Puntland), among others, are self-governing with a remarkable degree of success in terms of local governance.
Somaliland, the former British protectorate, features significantly in Harpers book. She shows how this island of calm in an ocean of chaos has managed to strike a balance between traditional leadership (Guurti) and modern state systems. "Somaliland held elections that are far better than many African countries," she correctly observes.  Harper criticises the international community for ignoring these local stability initiatives by overemphasizing the importance of that most evasive of Somali institution – "˜central government. To this end, Harper suggests some type of "federalism" for Somalia, allowing local communities to exert greater control over local governance.
While Harper is correct to lash out at the international community's idiosyncratic approach to Somalia, she hasn't sufficiently explained the "˜federalism' she casually refers to. Flirting with the word is deeply troubling to many Somalis who feel that the whole notion is being foisted onto them by neighboring countries, chiefly Ethiopia, which is a historical enemy. Put simply, Somalia does not have the characteristics of a federal state, such the U.S., Russia or Nigeria. Somalia is figuratively small and it's too homogeneous to federalize. A decentralized state, much like the UK, is more apt.
In a nutshell, Harper's book is one of the most comprehensive accounts written about Somalia in recent years. The author neatly packs so much information into a relatively small book. It's a refreshing take on what is a deeply complex conflict.
Abdi Aynte is a journalist at Al Jazeera English