Debating 'Becoming Zimbabwe: A History from the Pre-colonial Period to 2008' — by Joost Fontein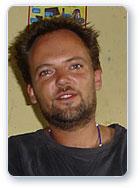 The editorial team of Critical African Studies is delighted to announce the publication of its 6th issue. It contains a critical debate engaging with a recent, much celebrated, single-volume history of Zimbabwe, entitled Becoming Zimbabwe, authored and edited by some of Zimbabwe's most revered scholars of the recent generation. It derives from a panel held at the African Studies Association meeting in Oxford in September 2010, organised by Jocelyn Alexander.
The editors of the book, Brian Raftopolous and Alois Mlambo, open with a discussion of the challenges they faced, collating and assembling a complex history co-written by many different hands, which sought to "˜track the uneven and difficult roads towards "becoming national" in Zimbabwe'. Their account sets the book into lo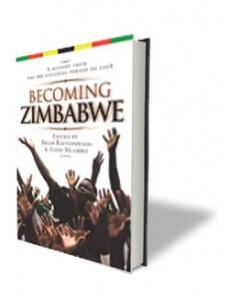 nger histories of Zimbabwean historiography, and illustrates why doing good, pluralistic history matters, particularly in contexts where an intolerant politics of the national past constantly pulls against inclusion, complexity, multiplicity and nuance. Their discussion also shows how doing collaborative and opened-end history as ambitious as this, inevitably turns on a myriad of factors ranging from how to integrate differences of individual style and approach, to the needs of accommodating a diverse readership, to knowing when to stop writing amid the on-going turmoil of fast changing events.
Their introduction is followed by contributions from other scholars of Zimbabwe, each of whom engage with Becoming Zimbabwe as it relates to particular aspects of it's always unfolding past. Deborah Potts engages with Becoming Zimbabwe through her discussion of the continuities and discontinuities of Zimbabwean city planning. Joann McGregor throws down a challenge about the need to rethink "˜the boundaries of the nation' in the context of Zimbabwe's "˜new diaspora'. And Jocelyn Alexander considers the need to "˜rethink' politics and history, "˜through the prism of the prison'. This is followed by a critical commentary from Munyaradzi Munochiveyi about the continued need not only for multiple accounts of Zimbabwean nationalism, but also a better consideration of the multiple subjectivities these necessarily involved.
Raftopoulos and Mlambo then offer a generous and enthusiastic response to the issues raised by the commentators. The collection closes with an afterword by Terence Ranger reflecting on the debate and looking forward at what future histories of Zimbabwe might look like.
The entire issue of Critical African Studies Issue 6 (2012) is open access and available now.
Table of Contents
Articles
EDITORIAL
Joost Fontein
OUTSIDE THE THIRD CHIMURENGA: THE CHALLENGES OF WRITING A NATIONAL HISTORY OF ZIMBABWE
Brian Raftopoulos, Alois Mlambo
"˜WE HAVE A TIGER BY THE TAIL': CONTINUITIES AND DISCONTINUITIES IN ZIMBABWEAN CITY PLANNING AND POLITICS
Deborah Potts
RETHINKING THE BOUNDARIES OF THE NATION: HISTORIES OF CROSS BORDER MOBILITY AND ZIMBABWE'S NEW "˜DIASPORA'
JoAnn McGregor
RETHINKING THE STATE AND POLITICAL OPPOSITION THROUGH THE PRISM OF THE PRISON
Jocelyn Alexander
BECOMING ZIMBABWE FROM BELOW: MULTIPLE NARRATIVES OF ZIMBABWEAN NATIONALISM
Munyaradzi B. Munochiveyi
RESPONSES TO DEBATING BECOMING ZIMBABWE
Alois Mlambo, Brian Raftopoulos
AFTERWORD
Terence Ranger