Diary: Angola's Georges Chicoti asserts foreign policy strength and business potential– By Justin Pearce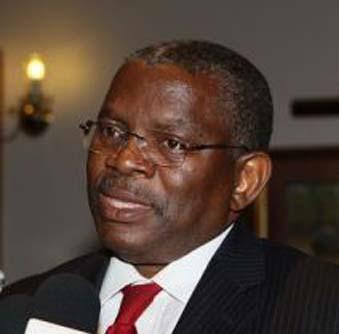 Angolan Foreign Minister Georges Chicoti's visit to London in late February allowed the minister to present a vivid picture of how his government, ten years after the civil war, likes to see its place in the world. In this respect, his talk at Chatham House on 20 February was particularly revealing. Billed as "Angola's External Relations in Africa", the event allowed the minister to talk about what he knows best: his own job. His address pointed to an Angola that is ready to use its financial and military might to assert itself beyond its own borders. Throughout the 1980s, the Angolan state's secure zones extended only a few dozen kilometres around the main urban centres; by the early 2000s, Angolan troops were a key guarantor of the survival of Joseph Kabila in Kinshasa. The Democratic Republic of Congo, which under its previous identity of Zaire presented a huge security threat to Angola, remains a priority for Luanda: according to Chicoti, Angola has helped to train 70,000 Congolese soldiers and 15,000 police "with a view to keeping DR Congo stable".
On the subject of Zimbabwe, Chicoti said Angola was committed to ensuring that the Global Political Agreement (GPA) between Zanu-PF and the Movement for Democratic Change is implemented. Perhaps in a nod to criticism that Angola has tended to perform solo in regional politics, Chicoti noted that Angola was acting upon "the common view of SADC" and had "asked President Mugabe to respect what he signed". Chicoti also outlined Angola's role in supporting both armed forces reform in Guinea Bissau and a solution to the political crisis in Madagascar.
If the role of a foreign minister combines foreign policy making with international public relations, it was with his PR hat on that Chicoti addressed a business breakfast meeting hosted by the Royal Africa Society on 22 February: coincidentally 10 years to the day after the death of Jonas Savimbi permitted the Angolan government to take the initiative to end the civil conflict on its own terms. The minister's message was that Angola is open to British business. The National Private Investment Agency (ANIP), an institution founded in 2003 and currently chaired by President dos Santos's former wife Maria Luí­sa Abrantes, had "reduced bureaucracy" and made it simpler to register a business, Chicoti said. According to the minister, foreign investors are not legally obliged to do business with Angolan partners, and any attempt by an official to foist a partnership on a potential investor would be considered corruption. He lauded an increase in per capital income in Angolan from $3000 in 2008 to $8000 today, though he admitted that to allow everyone to benefit from this growth "is still a big challenge".
The size of the Chatham House and RAS events did not permit any real engagement between the minister and his audience at question time. It was left to the BBC's Stephen Sackur, in a well researched HardTalk interview, to challenge Chicoti on some of the claims the minster made on behalf of the Angolan government. When Sackur pressed Chicoti on the gulf between oil wealth and social poverty in Angola, the minister kept returning to the same response: that Angola is not doing too badly given its history of civil war. Sackur referred to investigations by anti-corruption campaigner Rafael Marques into the business dealings of Manuel Vicente, formerly head of the state oil company and now a government minister. Chicoti's reaction was to cast doubt on the veracity of Marques's report "because the other side has never said anything". When Sackur asked why those accused by Marques had not commented, Chicoti's replied by asking "why should people answer him through the press when there are proper institutions?"
The interview made interesting viewing if only because it's so rare to see a high-ranking Angolan official face-to-face with a critical journalist. Yet Chicoti, whose political trajectory began in UNITA and continued in non-partisan exile politics before he threw in his lot with the MPLA, is a member neither of the MPLA old guard nor of the presidential inner circle that wields the real political and economic power in Angola. If the interview seemed sometimes to be going around in circles, it was because Chicoti was defending actions and policies on behalf of others rather than discussing matters within his own brief.
Justin Pearce is ESRC Postdoctoral Fellow, School of Oriental and African Studies and author of An Outbreak of Peace: Angola's Situation of 'Confusion'.