Somalia airspace and waters' control must be reclaimed: UN may owe millions in unaccounted for air navigation charges – By Abdisalam Warsame Hassan and Awet T. Weldemichael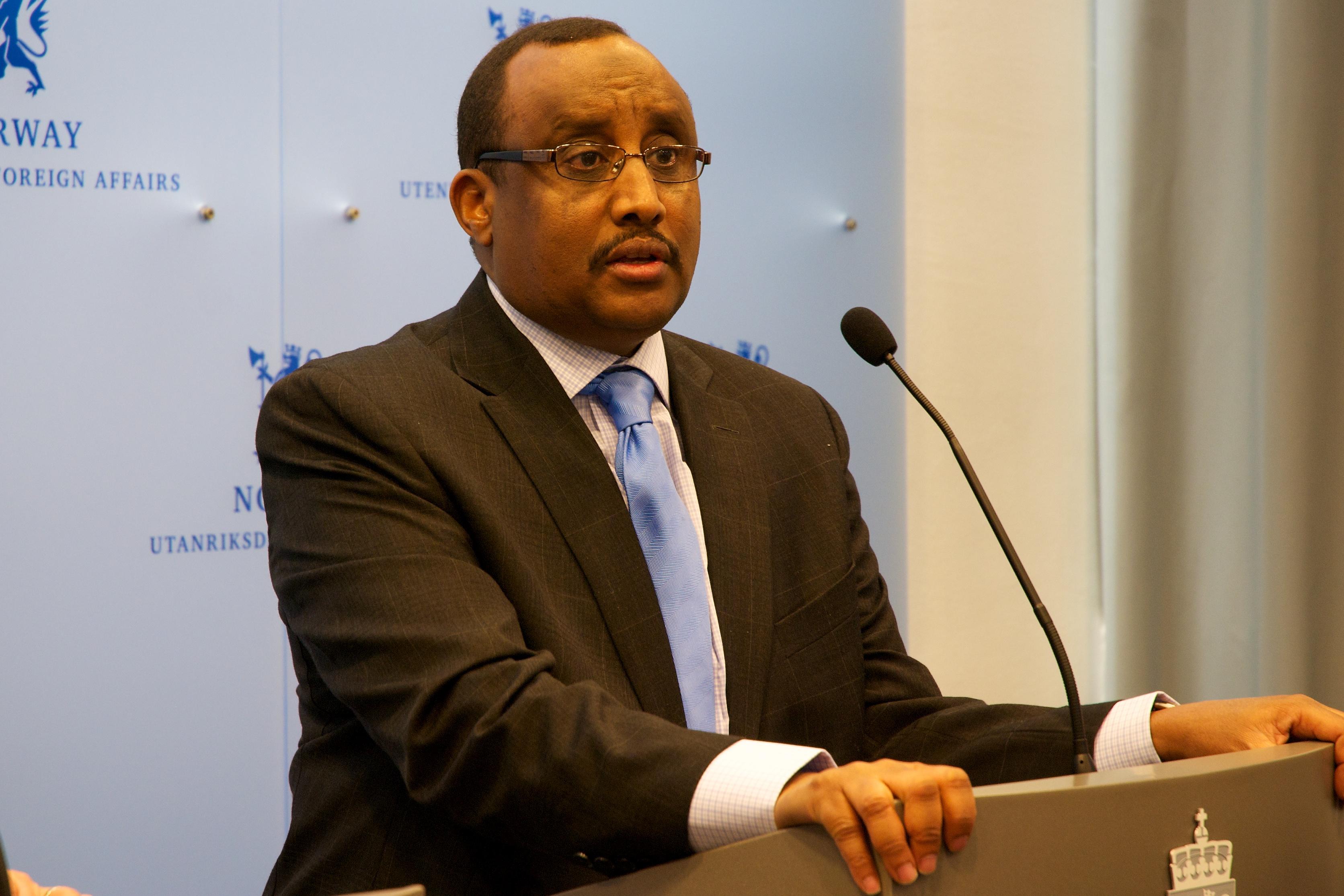 For nearly two decades, a small United Nations body has managed Somalia's airspace without Somali involvement and international oversight. Sources close to that office reveal that an internal report documented its 19 years of mismanagement, financial opacity and failure in mandate fulfilment that has bewildered the United Nations civil aviation authority.
In 1993 the United Nations Developments Program (UNDP) and the International Civil Aviation Organization (ICAO) jointly established a Technical Assistance Project to provide basic services to air transport operations through and within the airspace of Somalia. Upon its evacuation from Somalia in 1995, a temporary operational station was established in Nairobi. In May 1996, ICAO launched a Civil Aviation Caretaker Authority for Somalia (CACAS) to manage the country's airspace and provide basic aviation services. Seven years later in December 2003, another body replaced CACAS but with little substantive difference in its mandate or its shortcomings.
Beyond providing air traffic services to flights within and through the airspace of Somalia, these successive United Nations bodies failed in the fulfilment of the rest of their mandate: i) provision of technical and operational assistance at designated airports and to local administrations in Somalia; ii) establishment and operation of a nucleus civil aviation administration for the functioning of CACAS; iii) formulation and implementation of training program for national personnel; and iv) formulation of procedures and draft regulations required for the operation and maintenance of civil aviation activities.
According to sources in Kenya and Somalia, the said report by an ICAO technical assessment team also highlighted an absence of financial accountability in the management of Somalia's airspace. All the successive bodies were mandated to collect air navigation fees from all flights that enter Somalia's airspace and use those funds to cover the operational costs of fulfilling their tasks. While ICAO is responsible for maintaining the trust fund account set up in 1994 for the deposit of revenues collected from these air navigation charges, UNDP has the authority to disburse those funds.
Between 80 and 100 regular flights enter Somalia's airspace daily. Each of these flights is liable to paying an estimated navigation fee of $275 per entry. Everything remaining constant between 1993 and 2011, a conservative estimate of total revenue (collected or not) thus exceeds $150 million. The self-supporting project currently generates an average of $9 to $10 Million a year. There has not been a full, transparent accounting of how that money has been and is being managed nor where it may be.
A proven method of preparing nationals of war torn countries for technical or other professional positions has been for international projects (be it peacekeeping or otherwise) to hire them in such a capacity that knowledge and skills are transferred. In Somalia, however, the successive United Nations aviation authorities have systematically avoided hiring qualified Somali professionals much less to train a core group that can take over in due course.
Operated by Nairobi-based international staff (including Kenyans), CACAS hires Somalis as second-class associates. Mostly living in Kenya on student visas, the Somali personnel are hired at lower levels with limited compensation packages, their qualifications and performance notwithstanding.
To make matters even worse, relevant UN bodies have been reluctant to transfer CACAS's authority over to Somalia's internationally recognized Transitional Federal Governments (TFGs). Mogadishu's repeated requests went unanswered until 2010. The Prime Minister at the time Omar Abdirashid Ali Sharmarke submitted TFG's complaints to UN Secretary General Ban Ki Moon, who requested the ICAO General Secretary to look into the matter. That process culminated in the formation of a Somali Steering Committee composed of Somali (TFG, Somaliland and Puntland), ICAO and UNDP representatives.
This Steering Committee replaced the idle Management Advisory Board in order to guide the transfer of CACAS to Somali sovereignty. Its other mandates include setting objectives and priorities for levels of service, for infrastructural development, for Somali manpower development and target dates for replacement of non-Somali staff with Somali nationals. It is also expected to review the annual work plan for the project and the annual budget, to ensure that project makes good use of assets, to assist with resolving strategic level issues and risks, to approve or reject changes to the project with a high impact on timelines and budget, to endorse project progress reports to be shared with senior management and higher authorities, and to review and approve final project deliverables.
In spite of such a robust mandate, the Steering Committee remains neglected by all UN agencies for Somalia including ICAO and UNDP. A direct consequence of this neglect is its abject failure in meeting its stated objectives. Among many flaws, ICAO's technical assessment team of five professionals reportedly identified CACAS's failure in developing what in due course was expected to become Somali Civil Aviation Administration. It neither cultivated competent personnel nor put in place procedures for its regulatory roles. As a result, the assessment team reportedly determined CACAS's inability to provide the necessary assurance that its operations are at an acceptable level of safety. Without safety oversight by other bodies, CACAS operated without quality management system.
Since he took office, Prime Minister Abdiweli Mohamed Ali has taken the transfer of sovereignty over Somalia's airspace (and waters) as his top priority. He has succeeded in cultivating consensus among Somali stakeholders (including Somaliland and Puntland) and has been engaging relevant United Nations officials in high-level discussions on the matter.
There is no evidence to suggest direct involvement of ICAO's higher officials in CACAS's failures. Rumors abound that outraged officials in Montreal are in fact quietly scrambling to amend the situation. But their sincerity will be measured by the speed with which pressing technical deficiencies and professional incompetence are rectified, and jurisdiction over the Somali airspace handed back to legitimate Somali authorities who should retain sovereign prerogatives.
Abdisalam Warsame Hassan ([email protected]) is a former senior Somali diplomat, having served as Somalia's chargé d'affaires in Germany, and designate Ambassador to Poland and then to the African Union.
Dr. Awet T. Weldemichael ([email protected]) is an academic at the University of Paris and University of Kentucky. Both are experts of Horn of African political and security dynamics, currently working on contemporary Somalia.