Tanzania: natural gas boom masks degradation in rule of law and social stability – By Tom Savory and Subiro Mwapinga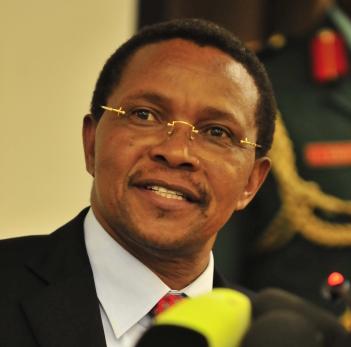 Things are changing in Tanzania. Large gas finds off the country's coastline look set to shake up a country generally considered in continental economic analysis as stable but unexciting. With big players entering the Tanzanian market, the country finds itself the topic of conversation in boardrooms and the subject of articles in business journals and broadsheets with increasing prominence.
Excitement about Liquid Natural Gas (LNG) plants and concern about regulatory change are indeed big news; however what isn't getting as much attention is an apparent degradation of the rule of law and social stability in the East African nation.  GDP growth masks rising perceptions of inequality, driven not least by high inflation rates. Social tension across Tanzania is also on the increase, which should be a worry to the government and investors alike.
This has been evident through incidents in recent weeks of political and religious violence that we predict are likely to increase in the build up to the 2015 general election.
Chadema Rallies
In two separate incidents at the end of August and beginning of September, rallies organised by the main opposition party, Chadema, ended with deaths.  On 27 August, Chadema supporters rallied in Morogoro region, which saw the death of party supporter, Ally Zona, from head wounds after clashes between activists and the police who were attempting to disperse the noisy group.  Just a week later, on 3 September, journalist David Mwangosi died after being struck in the stomach by a tear gas canister, again as police tried to disperse Chadema supporters at the opening of a new local branch office.
Chadema, admittedly, played its own part in the violence – not least in breaking a political agreement not to hold demonstrations during the tense census period.
Organised Crime
On the night of 13 September, Mwanza Regional Police Commissioner (RPC) Liberatus Barlow was shot dead in strange circumstances.  Reports at the time suggested that a group of masked assailants ambushed Barlow as he dropped off a passenger.   Our sources understand that he had mistakenly approached a group of individuals who were dividing illicit minerals, sourced from illegal mining operations, which are endemic in the region. Upon realising his identity, the criminals murdered the RPC to protect their operation.
Director of Criminal Investigations, Robert Manumba, has recently declared that the police would seek revenge for the incident – a concerning statement, later condemned by the Legal and Human Rights Council (a civil liberties NGO).
Religious Rioting
On Thursday 12 September riots broke out in Mbagela, Dar es Salaam, as rumours circulated about a Christian youth who allegedly desecrated a Koran.  The resulting fracas saw at least seven churches and a number of cars attacked and torched.  In the police operation that followed the riots, the Secretary of the Council of Muslims' Organizations, Sheikh Ponda Issa Ponda, was arrested, leading to further disturbances.
Meanwhile, Muslim cleric and Zanzabari separatist, Sheikh Farid Hadi Ahmed, went missing – an event that enraged followers, leading to rioting on the semi-autonomous island, which saw bars and cars torched.  After these outbreaks, policeman Corporal Said Abdulrahman was found dead in an apparent machete attack near the island's capital, Stone Town.
The religious riots in October are the third such incident on the Zanzibar archipelago in 2012, with incidents that occurred in May and July being attributed to religious and political tensions.
Zanzibari Separatism
Social unrest has not only been manifested in violence however – on Zanzibar, divisions between separatists and unionists have been growing.   At the Zanzibari parliament on 18 October, ruling party Chama Cha Mapinduzi (CCM) politicians walked out in protest over inaction following the recent riots, demanding that the Zanzibari government deregister the Uamsho Muslim group, seen as being extremist, and to whom they have attributed the recent violence.   Uamsho was originally formed as a protest against agreements between the mainstream Civic United Front and the CCM party.
Almost simultaneously, Zanzibari Minister without Portfolio, Mr. Mansoor Yusuf Himid, was dismissed from his position in the island's cabinet after he publicly questioned CCM's stance on union arrangements.  Mr. Himid's position, promoting Zanzibar's secession from the union, demonstrates the growing confidence of separatist politicians.
Implications for Business
Zanzibar's tourist industry has been most directly affected by recent events. At the time of writing, it is understood that many tourist shops have been closed on the island for three days straight while many passengers on a recent incoming flight requested to remain on the plane until its next stop at Dar es Salaam.  Tourism is a major foreign exchange earner for Tanzania and is the biggest industry on Zanzibar.
Violence and perceptions of insecurity raise business and living costs, reducing the competiveness of the country.  With Tanzania vying for investment in competition with its regional neighbours, small changes in investor confidence could well lead to large changes in capital flows to the country.
Continuing evidence of militant criminality and political involvement in the small-scale mining industry is a further worry for existing investors and newcomers to the market alike.  Corruption is entrenched and deep-rooted, and influence of these illegal operators groups is felt at many levels of society, both in the mining areas and beyond.  Tanzania is determined to unlock further mineral potential both in the established gold industry and also with other metals – insecurity will make this task more difficult for legal entities, providing further space for unlawful actors.
Our analysts see much of these worrying trends as a wider reflection of the weakness of the current administration. During President Benjamin Mkapa's reign, many of these trends were dormant or non-existent.  With three more years until the 2015 election, a vote that incumbent President Jakaya Kikwete is ineligible for, our expectation is increasing social tension, political and religious conflict.
Tom Savory and Subiro Mwapinga at africapractice, Tanzania: www.africapractice.com