Donald Kaberuka: "There are new ways, new alternatives towards achieving economic success" – By Desné Masie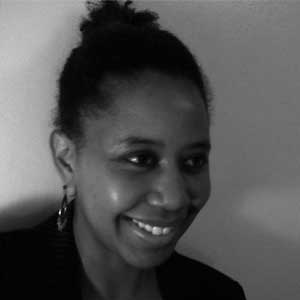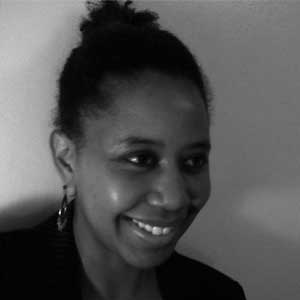 Donald Kaberuka, President of the African Development Bank (AFDB), spoke at the Royal African Society's Business Breakfast on 11 March 2013 addressing the question: "˜Is Africa's growth reaching the people?'
Kaberuka, 60, was instrumental in Rwanda's post-genocide economic reconstruction, which has seen the country achieve sustained high economic growth, the cancellation of its debt and one million people pulled out of poverty in the five years Kaberuka was Minister of Finance and Economic Planning . He is now serving his second five-year term as president of the AFDB.
Under his leadership, the AFDB has emphasised private sector development as well as regional integration, and has gained prominence during the global financial crisis, extending loans and grants of around US$12.6bn in 2009 alone. The bank has also financed considerable new infrastructure, which Kaberuka pointed out was often (incorrectly) attributed to Chinese investment.
He argued that economic growth in Africa is not yet leading to meaningful economic transformation, mainly because fast-growing wealth is being met with policy failure. He urged for a debate around economic inclusion, since Gini co-efficients (a measure of income inequality) around the continent have increased.
Democratic practices must be strengthened across the continent in order to reap the "democratic dividend" and achieve the Millennium Development Goals, the issue of inclusion also needs to be moved further up the agenda. Kaberuka wants to see economic growth in Africa accompanied by the political will to institute power structures that will prevent kleptocracy and rent-seeking, and to bring in a culture of accountability and sustainability that goes beyond corporate social responsibility.
Here Kaberuka was at pains to emphasise that "natural resources are the biggest elephant in the room…Africans have to learn from the mistakes of the first generation of oil and gas producers" he says, and moreover, "translate that knowledge". The AFDB therefore currently works closely with natural resource companies particularly in Kenya, Nigeria and Guinea. While Kaberuka made clear that he would like to see companies take a more meaningful developmental role in the communities in which they operate, he did not mention another huge elephant in the room, that of transfer pricing, which is currently a hot topic with tax activists. Tax Justice Network and others have argued even that, although the practice is perfectly legal, the abuse of the transfer pricing (mispricing) can result in lost tax revenues for poor countries.
Kaberuka also highlighted some specific issues that were inhibiting progress towards economic transformation. While technology has revolutionised the lives of Africans, it could be further leveraged for greater impact. Education and the development of human capital is a particular concern as the continent needs to meet the demands created by the expansion of its economies. In Nigeria, he says the lack of targeting for oil subsidies is very problematic. Kaberuka is also concerned that the country is losing as much as N1.3trn importing sugar, wheat and rice – money that could be better used providing subsidies for farmers, provided such measures have an exit strategy. Energy was also highlighted as a major problem across the continent, for example, Liberia's electricity is among the most expensive in the world at around 54c per kw/h.
Kaberuka recommended that Africans consider ways to move further up the global value chain, and pointed out that World Trade Organisation Director General, Pascale Lamy, has recently emphasised the continued interconnectedness of the global value chain. Kaberuka cautioned that in this regard, there was still a lot of work to be done, as Africa is certainly not at the same point that India was in 1999 and also needs to develop its long-term economic strategy – the Chinese have demonstrated this is fundamental to success.
There is not just one "correct" route to economic development, as the rise of the G20 countries has shown. Says Kaberuka: "Not all of them have followed the same strategy – some of them pursued laissez-faire capitalism, others state-led capitalism, and some just muddled along. But the point is that there are new ways, new alternatives towards achieving success."
The rise of the "emerging" economies is changing the balance of power in the geopolitical economy. The BRICS nations will be holding the Fifth BRICS Summit in South Africa next week. Brics 5 is widely expected to reveal plans for a BRICS development bank, which may compete with the AFDB. However, the considerable disparities between member countries is seen by Standard Bank's Africa Macro analysts as having the potential to lead to skewed influence in favour of those with more economic might.  Should the BRICS bank be launched there will be yet more interesting times ahead for the AFDB. The bank has rapidly increased its development assistance since 1970, but the OECD 2013 development statistics for Africa report states that it only provides 13% of official development assistance in the region.
Desné Masie is editor of Business Africa and runs the Africa Business Programme for the Royal African Society.