Kenya 2013: CORD begins to show the strain – By Magnus Taylor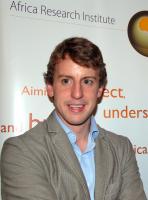 Nairobi, Thurs 7th March, 8.54pm
We don't know who's going to win Kenya's Presidential election 3 days after voting took place. The results from around the country are still being tallied and last time I checked Uhuru Kenyatta (Jubilee Alliance) led with 52.5 percent to Raila Odinga's (CORD) 42.9. To win in the first round requires a 50 percent majority plus 1, so at present Uhuru is on course. However, less than half of the constituencies have reported (this number is steadily ticking up, so may be significantly different by the time you read this).
One point worth noting is that the general mood of the chattering classes (or at least the ones I have met – mainly journalists) has turned in the last 12 hours. There now seems to be a growing feeling that Raila does not have the votes.
The signals are subtle, but compelling. The most obvious is the consistent lead Uhuru has held in both electronic and manual vote tallying. Whilst CORD claims this is because their strongholds have not yet reported, VP candidate Kalonzo Musyoka's appearance this morning at a surprise CORD press conference was the best indicator that there may be a degree of uncertainty in the team.
Musyoka, presumably put up because he is a less divisive figure than Raila (not being a Luo) and also a far better public speaker, openly questioned the integrity of the IEBC's tallying process. He also made some rather wild assertions that votes in some constituencies exceeded numbers of registered voters – something that has been strongly denied by the IEBC. No evidence has been provided.
The IEBC's reporting process, particularly the electronic aspect, can justifiably be said to have broken down. However, the manual tallying of the votes, taking place at "˜Bomas of Kenya' in the outskirts of Nairobi, seems to be working reasonably well. The results produced look credible.
IEBC has also hit back at criticisms from CORD, asking to be left to get on with the job. Nairobians generally want them to be allowed to finish the count before any conclusions are drawn and there is little tolerance for those who claim that the result has been doctored without first going through official channels.
Musyoka was also rather evasive when questioned by journalists as to what measures would be taken by CORD if, as they demand, the tallying was not restarted with "˜primary data'. The first step would probably be to attempt to gain a court injunction. "Other measures" were alluded to but not elaborated on. To CORD's credit they have maintained a commitment to the rule of law.
So, we may have a fair idea of who has won by tomorrow morning, but that may not be the end of the story. It could simply precipitate a legal battle and yet another lengthy bureaucratic process. Of course, my instincts, and those of the chattering classes may well be wrong, in which case a run off would be the result – a prospect that most Kenyans will not relish.
Magnus Taylor is Editor of African Arguments. He is reporting from Nairobi over the election period.