Africa in the News – Uganda: Museveni & the "˜Muhoozi project'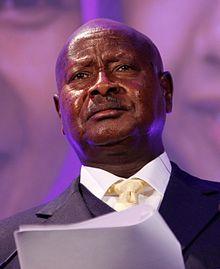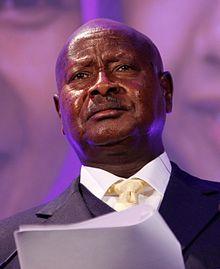 In Uganda the Daily Monitor newspaper, which was forcibly closed last week by armed police, is now back open and operating as normal. The print version of the paper was out of action for 11 days following the publication of a private letter written by the dissident military officer David Sejusa (known as "˜Tinyefuza') claiming that President Yoweri Museveni was prepared/planning to assassinate opponents of his plan to install his son Brigadier Kainerugaba Muhoozi as President after he retires in 2016 (known as the "˜Muhoozi project').
Tinyefuza is no insignificant annoyance for Museveni, he holds the lofty positions of Co-ordinator of Intelligence Services, Presidential Advisor on Security and army Member of Parliament. As with politics the world over, there is a personal narrative at the centre of this political storm – Sejusa fought alongside Museveni in the National Resistance Army in the 1980s (impeccable struggle credentials) but has sided with M7's former physician, and now most successful political opponent, Kizza Besigye, former Presidential candidate for the Forum for Democratic Change.
The murder of Drummer Lee Rigby by two British-Nigerian men (still properly described as "˜suspects') has raised much commentary, including a piece for African Arguments by Ismail Einashe which argues that radicalisation of young men is often linked to gang membership.
He writes that "[Michael] Adebowale's journey in some ways reflects wider changes across London-based gangs (including many members of the city's African diaspora) over the last decade" with many alienated, unemployed young men being recruited by radical clerics via gang membership.
The Telegraph reports that radical groups such as Convert2Islam, run by Abu Rumaysah, a follower of the exiled Islamic cleric Omar Bakri Mohammed, are "˜intent on recruiting young gang members' and have been running a series of "˜roadshows' in poor parts of South and East London, with the sole aim to "˜recruit teenagers from broken homes involved in gun and knife crime'.
Finally, the UN High Level Panel on the post-2015 Development Agenda co-chaired by David Cameron presented its report to the UN this week. This is the result of an extended consultation process about what the world should look like after 2015. The reception has been pretty positive – Claire Melamed in The Guardian describes it as being: "clear, intellectually coherent, and moves on the debate about poverty and development without losing what's good in the existing agenda." The Big question left is how to implement it.
This is a weekly Africa news and analysis available normally only available to members of the Royal African Society. To find out more about joining the RAS click here (with rates for individuals, businesses and students).