Somalia/money transfer: Barclays Decision Threatens Efforts to Build Lasting Peace and Security – By Laura Hammond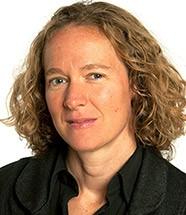 A recent decision by Barclays Bank to close the accounts of 250 money transfer organisations working around the world will have a particularly severe effect on Somalia's efforts to emerge from two decades of conflict. The timing of this decision could not have been worse; just when the country has formed the first government to be internationally recognized in two decades, when piracy is at a historic low, and the al Shabaab insurgents seem to be weakening, the main channels by which remittances, foreign investment and international aid funds flow to reach those who need them are in danger of being closed down.
A study recently conducted by FAO's Food Security and Nutrition Analysis Unit, based on interviews with over 700 households in Puntland and Somaliland, estimated that 42% of the population relies on remittances. These funds are used for basic food, education and medical expenses, as well as to start up small businesses and settle debts. One third of recipients said that if remittances were stopped they would not be able to afford basic food. More than 80% of the sample relies on a single sender of remittance support, and 93% of recipients get their money through Somali money transfer organisations.
If Somali money transfer companies lose their accounts with Barclays, not only will members of the diaspora living in the UK and many other European countries be unable to legally send money to Somalia, many aid agencies will also have difficulty. Money transfer companies need the services of a bank in order to transfer funds from the UK to a holding company, usually located in Dubai. From there traders with letters of credit are able to withdraw funds in hard currency, repaying the credit inside the Somali territories in local currency. This makes it possible for money to circulate without having to incur the risks associated with being physically imported or exported. In addition, money service businesses must have a bank account with an accredited bank in order to remain licensed by the Financial Services Authority to operate; if they lose their accounts they will lose their licenses and be unable to operate legally not only in the UK, but in most of the rest of Europe and in Ethiopia.
According to Abdirashid Duale, CEO of Dahabshiil, the largest of the Somali money transfer organisations, "Over 95% of the international organisations in Somalia, including the United Nations, World Health Organisation, World Bank, Oxfam and Save the Children, rely on [Dahabshiil] to provide payment services for their staff, contractors, government institutions and partner NGOs."
Asked what the impact would be if Barclays' accounts with Somali MSBs were closed, Abdirashid Duale said, "The suspension of remittances to Somalia by Barclays will destroy Somalia's only success story – its vibrant, resilient economy.  Income from remittances is absolutely vital to many Somalis.  Preventing them will certainly lead to enormous economic hardship and deprivation, to aid and development monies decreasing, and to a significant increase in illegal money transfers…For 20 years terrorists and warlords have tried, but failed, to destroy the region, I urge Barclays to understand that their proposed actions have to ability to do what the warlords couldn't, and hope with all my heart that they will reconsider."
The reasons for Barclays' statement remain opaque. In its letter to Dahabshiil, a company with which it has been doing business for more than fifteen years, a representative of Barclays said:
"Please understand that the decision to exit our business relationship with you is not a negative reflection of your Anti-Money Laundering standards, nor a belief that your business has been unwittingly been a conduit for financial crime. It is, however, a commercial decision that we have taken due to the risks of the sector in which you operate."
This contrasts with a subsequent public statement from Barclays, which said "It is recognised that some money service businesses don't have the proper checks in place to spot criminal activity and could unwittingly be facilitating money laundering and terrorist financing." The money service businesses whose accounts are threatened with closure say they have not been told which checks are lacking, and that there is no evidence that they have been engaging in illegal activity.
Given that the decision to close MSB accounts is applied not only to Somali companies but to those working elsewhere, it does not appear that it is motivated by dynamics going on inside the Horn of Africa. Rather, the decision to curtail its business with these companies is more likely to be motivated by concerns about the legal, financial and reputational liabilities after HSBC bank was hit with a $1.9 billion fine in 2012 for being implicated in money laundering schemes.  There does not appear to be any link between this case and parties associated with Somalia.
Coming on the heels of a major international conference on Somalia hosted by the UK and Somali governments in London in May, in which donors pledged over $300 million in assistance to develop the country's armed forces, police, justice sector, and public financial management systems, it is ironic that the main obstacle to delivering that aid should come from a UK-based bank.
The reasoning that money service business accounts are to be closed to prevent money laundering and terrorist financing is counter-intuitive. Closing legal channels of transferring money will only encourage people to send money, either for legitimate or "˜nefarious' reasons, through illegal channels. This will make tracing the flow of funds impossible, and will greatly increase the likelihood that funds will channelled for these illegal uses. A black hole of accountability will develop. It would seem that a serious attempt to crack down on these practices would be to increase regulation, transparency and monitoring rather than to force it underground.
On 23 June a group of 105 academics, researchers and practitioners sent a letter to Mark Simmonds, MP, Foreign Office Minister for Africa, asking the UK government to intervene to ensure that trading practices with regard to money transfer companies are fair and transparent. The letter asked for government support in facilitating a dialogue between banks, money services businesses, and government to try to find a way out of the impasse that would enable funds to continue to be transferred. It also asked for government support for the request for complete disclosure of the evidence that Barclays claims it has that the companies concerned are not in compliance with existing regulations, or clear delineation of the steps that would need to be taken to restore Barclays' confidence in the companies, as well as a period of six months in which companies could revise their procedures to ensure that they are in full compliance.
Similar requests have been made by a group of 180 Somali civil society groups, international NGOs, the President of the Somalia Federal Government, and many other concerned groups and individuals.  More than 1100 concerned people throughout the world have signed a petition.
In response to the pressure, Barclays first granted a one-month extension to some of the companies, and has left the door open to the possibility of further extensions. What it has not done is provide sufficient details about where it thinks that companies are not in full compliance with the law or with corporate policy. In a response to the academics and practitioners' letter, Barclays CEO Antony Jenkins said , "We appreciate that our decision, and decisions made by many banks for similar reasons, will have potentially difficult knock on effects such as those you outline in your letter and we have already provided double the legal notice period in such cases but are also looking at requests for reasonable extensions sympathetically.'
This letter seems to suggest that there is a glimmer of hope that a crisis can be averted, but a one-month extension, coming during Ramadan – the peak period for sending remittances – is unlikely to be sufficient.
There is an urgent need to keep up the pressure on Barclays and the UK government to participate in discussions aimed at solving this problem. In the medium to long term, there may be a need to reconsider existing regulations or methods of ensuring compliance, introducing more stringent rules to prevent these channels from being misused, or of creating new banking mechanisms that provide government guarantees to give more protection to private banks working with MSBs. However, time is running out, and these steps would take time. In the short term an agreement is needed to help keep the remittance and aid channels open.
Laura Hammond is Senior Lecturer at SOAS.