A Mandela Compact? – By Dele Meiji Fatunla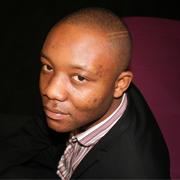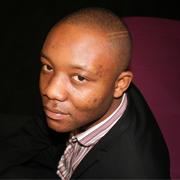 South Africa has buried the towering figure of its democratic struggle, and now faces the prospect of competitive elections in 2014 – a barometer of the ruling party's delivery since it came to power 20 years ago. One of the most remarkable things about Mandela was that he relinquished power after serving one term as president. There have been numerous tributes to this fact in the past 10 days. It has, however, been amusing to watch many leaders eulogise Mandela, whilst playing by different rules on their home turf.
Robert Mugabe, one of Africa's longest-serving political leaders, declared Mandela was a great friend. Joyce Banda, whose government is currently mired in the damaging "˜Cash-gate' corruption scandal, declared that the members of the Southern African Development Community, of which she is chair, would maintain his legacy. And Jakaya Kikwete did not waste the opportunity at Mandela's funeral to emphasise the long, historical links that buttressed Mandela's ultimate ascension to power, helped by the principled stance of Julius Nyerere.
In a similar vein, Ethiopian premier, Hailemariam Dessalegn, declared Mandela a global icon of peace, justice and freedom. Speaking at a memorial for Mandela in Lagos, Rotimi Amaechi, the high-profile and controversial governor of Nigeria's Rivers State, rhetorically lambasted the Nigerian populace for not holding their leaders to account, saying Mandela was furious with Nigeria for being poor and badly governed when it should not be.
Amaechi's comments point to something pertinent about Mandela's legacy. As remarkable a figure as Mandela was, his behaviour and actions emerged out of the powerful traditions of his country's politics, in particular the collective and democratic ethos of the African National Congress; leadership as greater than one man, as frequently emphasised by the South Africans who eulogised Mandela, was key to the ANC, and shaped Mandela's values. Perhaps if African leaders, and their followers, citizens and critics want to honour Mandela's legacy, we should be considering a "˜Mandela Compact'.
African leaders who contest national elections should be compelled to sign an undertaking to respect term limits, and pledge they will not attempt constitutional changes to extend their time in office. Clearly, pledges come cheap in politics – but this could be underpinned by social pressure, mobilised by civil society groups and political actors. There are already examples – ahead of Ghana's national elections, religious leaders and civil society groups exerted pressure to ensure the elections remained peaceful regardless of the outcome. And of course, there is South Africa, where even though it was messy, Thabo Mbeki conceded to the demands of his party, and stepped aside under pressure.
Next year, there will be a few opportunities for African leaders to demonstrate the "˜Mandela effect' – Guinea-Bissau, Malawi and Mozambique are all also holding national elections.
In Nigeria, despite significant opposition, not least from former military ruler and civilian president, Olusegun Obasanjo, President Goodluck Jonathan will most likely put himself forward as his party's candidate for president. The extra-constitutional deal which says power must rotate between the North and South of the country, and which presumes power in perpetuity for the People's Democratic Party, looks likely to break down. In this light, if indeed Jonathan did commit himself to one-term, it would be nice if he kept his word. Closer to the bone, Jacob Zuma, South Africa's incumbent also previously said he wanted to serve just one-term, but as he prepares for his latest campaign, this promise seems forgotten amongst the ANC's characteristic internal politicking.
Like most African nations, South Africa needed a unifying figure; Jomo Kenyatta, Kwame Nkrumah, Julius Nyerere, and Gamal Abdul Nasser are all leaders who towered high in the imagination of their people. In his heyday, Robert Mugabe was revered in much the same way – and still is, by many on the continent. But most of these leaders became increasingly authoritarian; frequently identifying their political parties, and their states with themselves. Mandela's great boon as an example of African leadership was to create a myth around himself as a leader that ultimately served the interests of his people and his country. The man became the myth, but never forgot that he was a man. There is yet to be another post-struggle leader in Africa who has demonstrated such rare qualities. Is it possible that the current incumbents, by adopting Mandela's restraint and abdication of power, either explicitly or implicitly, can give us more icons to be proud of?
Dele Meiji Fatunla is a writer. He works for the RAS.
 @delemeiji