Lagos: from stilt slums to emerging megacity – By Alkasim Abdulkadir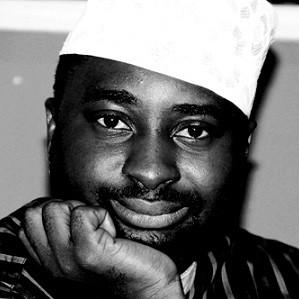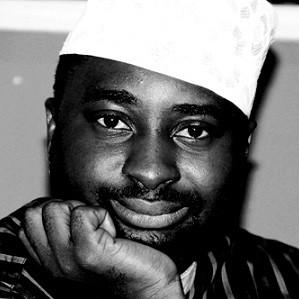 Lagos bustles with abundant energy not simply from dawn not until dusk, but to another dawn again – the cycle never breaks and its residents love to describe it as the city that never sleeps. It is the city of Fela Kuti the Afro beat maestro, renowned for his scathing social commentary, it is also where Aliko Dangote (originally from Kano) now oversees his $20 Billion fortune.
However, appalling slums and a housing deficit, ubiquitous traffic congestion, a high crime rate and ocean surges are just some of the issues bedeviling Lagos. But the city is changing and slowly but surely evolving for the better.
The story of Lagos is tightly knitted with that of Nigeria itself – the economic downturn of the early 70s and 80s led to a massive migration to urban areas. This led to a huge overstretching of the city to what it is today – 21 million people crammed into a space of just 356,861 hectares.
By 1999, it had reached its point of elasticity – it had to reinvent itself or begin a fast decline. In 2007, Babatunde Fashola – a lawyer and an official in the former government – became governor of Lagos and in a matter of months people began to notice the difference. The simple fact that urban planning, which redresses the obsolescence of city spaces, could be applied to Lagos, shocked residents and non-residents alike.
Within a short time garbage dumps were turned into gardens. One example is the ubiquitous traffic gridlock of places like Oshodi; this area was transformed by demolishing illegal structures and evicting squatters. Thus Eko Oni Baje, "˜Lagos must not spoil' in Yoruba, became the mantra on the lips of every man, woman and child. And the world took notice too, global brands and luxury franchises from Porsche, to Radison Blu and Ermenegildo Zegna all came flocking.
In spite of the strides the current government has taken, its most ambitious project to date is the Eko Atlantic City; promoters of the city describe it as the new financial epicenter of West Africa. Some have even called it the Manhattan or Dubai of Africa. When the Eko Atlantic City is finally built it will comprise seven districts on the ocean front, harbor lights, a business district, Eko Drive, Marina Avenue and Downtown area. The Business District will spread across 1.3 million squares meters of land and will include banks, insurance companies and other multinationals in the oil and gas sector. The Nigerian Stock Exchange will also have a department there.
The task of building this city falls into the hands of the South Energx Ltd under a Build–Operate–Transfer (BOT) model for a period of 35 years, before ownership is transferred to Lagos state.  However, the Eko Atlantic vision comes with a price tag –a massive $6 billion. Financing these developments has been an innovation itself in the development of the country's urban spaces. The funds have come from a consortium of banks, including First Bank, First City Monument Bank and Guaranty Trust Bank and it is also expected that proceeds from the sale of lands will go towards building the city's new infrastructure.
But Eko Atlantic city won't solve Lagos' perennial housing problem, with a current population hovering above 20 million this figure will hit 27 million inhabitants by the year 2020. These numbers should be enough to scare any city administrator into taking some big steps.
There are many innovative individuals and groups who share Fashola's vision for Lagos. These include the urban renewal enthusiast and architect Kunle Adeyemi, whose floating school is one of the iconic features of the stilt slum Makoko. His school design floats on more than 200 plastic barrels and has been nominated as one the inspiring building designs of the year 2014 by the London Design Museum.
Also assisting Fashola's dream is Otto Orondam who said he is tired of criticising the threatened future of the country and as such his intervention project "˜Slum to School Africa' is providing access to education and educational materials in Lagos' slums, assisted by an army of volunteers they have enabled thousands of slum kids to get an education.
Fashola says that "There is no finish line in this journey, it is a continuous desire to make things better than we could ever imagine." The grinding and the bustle of the city goes on from dawn to dawn, and city administrators and residents continue to walk the talk that Lagos must outgrow its slumification and finally become a city its people can be proud of.
Eko oni baje o!
Alkasim Abdulkadir, is an international freelance journalist and editor at www.citizensplatform.net, [email protected]