Is Britain turning its back on the world's refugees? – By Ismail Einashe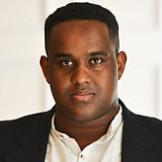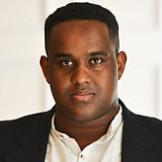 On World Refugee Day we asked Ismail Einashe, a former refugee from Somalia, to reflect on the situation for refugees in Britain today. 
Britain's recent failure to adequately respond to the Syrian refugee crisis is symbolic of wider shift of attitudes in the country. In the past few years there has been an appreciable hardening of attitudes, a lack of empathy for the plight of refugees and unhelpful confusion over the differences between refugees, asylum seekers and economic migrants in the press and from politicians. This is a real change from the times when Britain accepted large numbers of Jews, Hungarians, Ugandan Asians and many others to live and become integrated into British society. What this all means is that Britain is today a far less hospitable, tolerant place to be  a refugee.
As the Syrian crisis has deepened more and more people have been forced out of their homes escaping the bitter civil war engulfing their nation. Responding to these events, the United Nations brought in a quota system for refugees, and asked rich nations to do their part. While some  countries, such as Germany and Sweden (which took in 5,000 and 1,000 Syrians respectively) have done their bit, the UK government, afraid of not meeting their net migration target before the next election, decided against participating.
Facing mounting pressure, it promised to take "˜hundreds' of the most traumatised Syrian refugees. But since then, according to The Independent, under a scheme operated by the Home Office, only 24 have been admitted. Pressure had come from Labour, refugee charities, and even UKIP's Nigel Farage, who had insisted that Britain had responsibility to let Syrian refugees in, initially saying that they were different from economic migrants from the EU.
There are now 1.5 million Syrian refugees in Lebanon, a country of 4.5 million people, while 1 million languish in camps inside Turkey. The vast majority of refugees stay in their region of displacement and 80% of the worlds refugees are hosted by developing countries. In light of this, Britain's response to the Syrian crisis has been pitiful – Amnesty International said that Britain should "˜hang its head in shame' for not doing more.
But it wasn't always like this. The UK was among the first of 145 countries to ratify the 1951 Geneva convention on the status of the refugees, which it helped to write. This is a multilateral treaty that defines who is a refugee, the rights of individuals granted asylum and the responsibilities of nations that grant asylum. No other convention has done more to protect people from torture and death – this convention has literally saved millions of lives.
However, in recent years, Britain's tradition of offering sanctuary to refugees has been in steady decline. It is now a country that makes life for refugees and asylum seekers ever more intolerable. It treats its asylum seekers without dignity, holding hundreds in detention centres, including vulnerable women;  the system leaves many destitute living on the streets, surviving on hand-outs from charities.
The Refugee Council says there has been a sharp increase in the number of refugees and asylum seekers facing destitution. From new arrivals to refused asylum seekers, thousands a year find themselves pushed to the margins of society, moving like shadows on street corners, completely cut-off from welfare support, medical treatment and social networks. They are given a mere £35 a week on which they must survive. Added to this, they are not allowed to work – judgments on asylum cases can take years to be made – so many are left in limbo, with nowhere to go.
The backdrop to this shift in attitudes, and the hardening of the political stance against refugees and asylum seekers, can be traced back to the 1990s and early 2000s when Britain saw an increase in the numbers entering from war zones in places like Afghanistan, Iraq, and Somalia. Asylum applications rose from 4,256 in 1987 (excluding dependents) to hit a peak  of 84,130 in 2002, declining by 2011 to 19,865.
When refugees and asylum seekers  arrived in towns and cities across Britain, there was little support provided to local authorities to integrate them, and schools were not given the help they needed to educate traumatised children. Refugees from war-torn nations were let in, but were not able to truly join in.
There are mitigating factors that might explain why some refugee communities, such as the Somalis (Britain's largest), have had difficulty in integrating: they fled the civil war in Somalia, and many adults missed out on formal education entirely and the trauma of that war also did not leave them when they entered Britain. But the fact that there have been issues integrating some refugee communities into Britain should not mean that the country turns its back on its long tradition of providing sanctuary.
This hardening of attitudes has not just taken place in Britain, but in other European countries too. For example, in the Netherlands the Dutch government in 2012 became the first Western state to announce that they would resume returns of failed asylum seekers to south-central Somalia, citing the improved security situation as the reason. In November 2013, Ahmed Said, a 26 year old who had arrived in the Netherlands as  a child, was forcibly returned on a plane to Mogadishu. Just two days after his return, he was among 25 people injured in a brutal attack on a hotel in the city by the Islamist insurgent group Al Shabaab.
Subsequently, the highest legal body in the Netherlands rule that the Dutch government could not send back westernised Somali asylum seekers. Still, European governments such as Sweden and Denmark, seem intent on returning Somalis into the middle of a war zone. In June 2014, in Britain, a 39 year old Somali man became the first known case to be forcibly removed to Mogadishu under a new Home Office pilot scheme.
On World Refugee Day, Britain ought to reflect on its hitherto proud history of offering sanctuary to refugees, people like myself who fled Somalia some twenty years ago. I was a boy of 10, without any schooling and unable to speak English, coming to a society alien to everything I knew, and yet today I have been lucky enough to integrate and become British. I fear that if attitudes continue to harden then today's refugee children, like I once was, will not have the same chance to escape and start new lives.
Ismail Einashe is a Freelance Journalist and Research Fellow at the Department of Sociology & Human Geography, University of Oslo.