Egypt's generals drawn out by Libyan islamist threat – By Carol Berger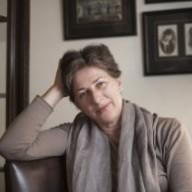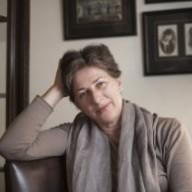 For decades, Egypt has felt like a world unto itself. The state's preoccupations were internal: containing protests and arresting its critics and alleged terrorists. National concerns revolved around the availability of bread and work, the daily challenges of power blackouts and traffic jams, the latest football results.
Increasingly, however, Cairo is becoming more involved with events in neighbouring countries. This is because the effects of those wars "" in Sudan, Syria, Gaza and Libya "" are coming to Egypt.
One year ago the Egyptian army overthrew the Islamist president Mohamed Morsi, amid widespread support by Egyptians who held massive protests calling for Morsi's removal. Tens of thousands of Muslim Brotherhood supporters, as well as secular protesters, remain imprisoned.
After a more than two-year slowdown, the police have returned to work and Egypt has a semblance of order. The mood remains tense, however, as the state begins a long-delayed removal of subsidies on fuel and food and cracks down on street vendors.
Just as there is a new momentum in domestic affairs, Egypt is also ramping up its involvement in the region's affairs. Former field marshal Abdel-Fattah Al-Sisi, sworn in as president in June, is reasserting Egypt's historic regional role.
Cairo brokered this week's ceasefire between Israel and Gaza, talks have begun with Ethiopia to ensure that the massive Renaissance Dam doesn't reduce Egypt's share of the Nile, President Sisi has even flown to Khartoum to meet with Sudan's President Omar al-Bashir.
On Tuesday The Guardian and The New York Times reported that American sources have confirmed Egypt and the UAE were responsible for several air strikes against Islamist militias in the Libyan capital last week. The newspapers cited unnamed sources for the claims.
In a joint operation, UAE pilots are alleged to have flown out of Egyptian airbases to target the positions of Islamist fighters in Tripoli last week. Despite the air attacks, the Misratan-led militants went on to seize the Tripoli International Airport on August 24. The airport had been controlled by the Zintan militia for the past three years.
Egypt has officially denied the reports, claiming it was not involved in the air strikes. One veteran Egyptian analyst admitted that he was baffled by the restraint being shown by Egyptian officials, saying, "I've never seen anything like it. No one will say anything."
If UAE planes were involved, it would mark the second time that the Gulf state has deployed planes over Libya. In 2011, as the Libyan revolution erupted, the UAE joined the largely Western military alliance that supported anti-Gaddafi forces. The UAE dispatched 12 US and French-made fighter plans in support of the no-fly zone over Libya.
On Tuesday the UN envoy to Libya called for an inclusive political process to end the chaos currently engulfing the country. Bernardino Leon also ruled out foreign intervention. Leon was quoted saying, "Any kind of intervention or foreign intervention won't help Libya get out of chaos."
A joint statement issued by the US, France, Germany, Italy and the UK echoed his comments, saying that "outside interference in Libya exacerbates current divisions and undermines Libya's democratic transition."
* * *
Egypt shares a long and porous border with Libya. Weapons flooded into the country after Gaddafi's overthrow, further fuelling clashes between Islamist-affiliated terrorist groups and the state. Since Morsi's overthrow one year ago, more than 450 police and soldiers have been killed in roadside bombings and armed attacks.
The army has been carrying out operations against Islamic militants in the northern Sinai Desert for months, killing leaders of the underground Ansar Beit al-Maqdes (Champions, or Supporters, of Jerusalem).
For Egypt, embroiled in its own heavy-handed suppression of violent dissent, there is a growing sense of urgency towards resolving what has become a civil war in Libya. Large numbers of Egyptians live and work in Libya. Hundreds of thousands of them are now believed to have fled the country. Their return to Egypt will put more pressure on the economy, still reeling from the 2011 revolution.
One month ago, on July 28, 23 Egyptians were killed in Tripoli when a shell struck their home. Another seven Egyptians, identified as Coptic Christians, were reported killed, execution-style, in the eastern city of Benghazi. Dozens of Egyptians have also been kidnapped and held for ransom by various militias.
In addition to the deaths inside Libya, unknown attackers are believed to have crossed into Egypt from Libya in mid-July. Twenty-one Egyptian soldiers were killed when gunmen traveling in weapon-mounted vehicles attacked their guard post in the Western Desert, near the Libyan border.
The attack took place on the Farafar Oasis Road, about 120 miles east of the Libyan border. A military statement said that a gunman fired a rocket-propelled grenade at an ammunition cache, which exploded, killing the 21 men and wounding four others. It was the second such attack in six months, an earlier incident claiming six soldiers.
On top of the spill-over of violence, Egypt is now struggling to rescue thousands of Egyptian labourers stranded on Libya's border with Tunisia. As fighting worsened in Benghazi, Tripoli and other parts of the country over the past month, Libyan leaders warned all foreigners to leave. Earlier in August, the government requisitioned a number of the national carrier's long-range aircraft to airlift more than 4,000 Egyptians home.
Carol Berger is a journalist and academic. She lives in Cairo.