Nigeria Forum: campaign finance reform needed to make political office affordable for all – By Joachim MacEbong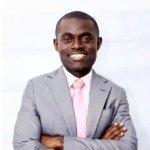 21,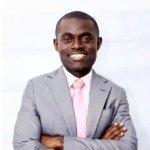 207,000,000
That is the total amount, in Naira, raised by the PDP at its fundraising dinner for the 2015 elections on December 20th. It is an impressive sum, reflecting all of the advantages of a party that has been in power for over 15 years.
A look at the list of donors is an example of crony capitalism writ large, with various sectors of the economy falling over themselves to show gratitude to the administration. Players in the power sector, fresh off a N213 billion bail-out, demonstrated their appreciation with a N500 million donation. The 21 PDP governors each donated N50 million, while some of them still owe salaries to civil servants in their states. In other sectors, beneficiaries of government waivers and the much abused "˜pioneer status' conferred on companies (which means they do not pay taxes for 5 years) also showed their appreciation.
On first look, N21 billion looks like an astronomical amount of money, but not if you consider the national spread of the PDP. Based on the spending limits for candidates at all levels contained in Section 91 of the 2010 Electoral Act, they can now comfortably fund those elections at all levels. These limits are:
Presidency: N1 billion
Governorships: N200 million
Senate: N40 million
House of Representatives: N20 million
The problem is that those limits are not enforced, and the huge flows of unregulated cash into the political system presents a formidable barrier for anyone aspiring to political office, especially young professionals.
Bisi Ogunwale, just off a first time run for a State House of Assembly seat in Kwara state, is one of them. He tells me: "If you are not (financially) buoyant enough to run this thing, it can literally kill you", before going on to say that as much as the forms cost, the real money is spent when an aspirant goes around informing the electorate of his ambition.
"For every human being you speak with, something must come out of your pocket. The day you come out to contest, people believe you have money somewhere, so everyone wants their own slice", he says. Years of bad leadership has made a cynical electorate determined to collect their own share, mirroring the attitude of the political class.
Recently, Muhammadu Buhari the Presidential candidate of the All Progressives Congress, Nigeria's main opposition party, revealed that he had to talk to his bankers in order to purchase the expression of interest and nomination forms for the Presidential contest in the APC. Together, they cost 27.5 million naira, which is over $150,000 at current rates. In the PDP, the forms cost N22 million.
Further down, the case is little different. According to figures compiled by Enough Is Enough Nigeria, it is 5.5 million Naira for the APC and 11 million Naira for the PDP for the governorships, 3.3 million and 4.4 million Naira respectively for the Senate seats, while for the House of Representatives, the APC take 2.2 million Naira per aspirant, and the PDP take 2.4 million Naira.
The result is that even for lower offices, the capital outlay is prohibitive. People who have an interest in political office either have to spend a lot of their personal savings, sell their property, or go cap in hand to godfathers who then demand recompense should they get elected. Nigeria's recent political history is filled with examples of clashes between elected officials and those who funded their elections.
The Independent National Electoral Commission (INEC) has the power to monitor campaign spending, as contained in Section 153 of the 1999 Constitution and the 2010 Electoral Act. However, the provisions in the 2010 Electoral Act are not sufficient, and even those that are present are not enforced.
For example, even though the Act prescribes penalties for exceeding limits on campaign spending by political parties, it does not say what those limits are. There are no limits on the amounts individuals can donate to political parties, and while there are limits on how much individuals can donate to specific candidates (1 million naira or $5,000), as well as a ban on anonymous donations, these donations are not monitored, and no one has ever been punished for exceeding them.
Recently, however, the commission appears to be taking a harder line on campaign funding. On November 18th, Kayode Idowu, the Chief Press Secretary to the INEC Chairman, Attahiru Jega, announced that the commission had put in place measures to track campaign expenditure, and have set up a department for that purpose.
Enforcing such limits on campaign expenditure will mean going up against powerful interests on all sides, and INEC's lack of real independence means that more than likely, only token noises will be made about it.
They have external help, however. Also in November, the Socio-Economic Rights and Accountability Project (SERAP) invoked the Freedom of Information Act to compel the APC and PDP to reveal their sources of campaign funding, or face a lawsuit. The civil society organisation has now made good on that threat, and hopefully the court will decide in their favour, and the parties will release the information.
There are many reasons why unregulated amounts of money flowing into a political system from all sides, is bad for democracy. Donors spend big on political parties because it gives them access to and influence over public officials, often to the detriment of wider society. Businessmen are not charities. Even in much older democracies with much stronger institutions, money has been shown to have a negative impact on politics and policy.
As a result, it is imperative for political parties to be compelled to disclose their sources of funding as well as amounts realised.
Greater autonomy for the electoral body has been suggested in order for it to effectively handle these more sensitive aspects of electoral law. Independent candidacy can also circumvent some of the challenges posed by party affiliations, so that instead of spending scarce resources buying forms and throwing money at delegates and other party influencers, those resources can be used to speak directly to the electorate, while INEC focuses on delivering free and fair elections.
The process of campaigning and casting of votes is only a small part of democracy, because that happens only once in four years. Whichever government enters power at federal and state levels still needs to be held to account by the electorate. Therefore, increased transparency regarding campaign funding and better enforcement of the spending limits contained in the Electoral Act will reduce the influence that special interests have over governance.
This will not happen by itself. A more independent INEC and a more enlightened electorate are important in this process in order to put pressure on the parties to comply. It is not enough to vote a government into power. The tune that government dances to is just as important.
 Joseph MacEbong is a freelance writer, commentator and political analyst. He lives in Lagos.