Nigeria 2015: Too close to call, but postponement drags polls back for PDP – By Joachim MacEbong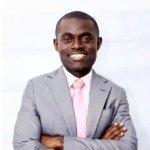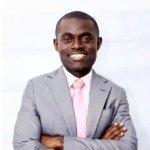 The postponement of Nigeria's presidential elections served more than one single purpose. Apart from the stated reason, which was that it would allow time to improve security in the North-East, but it also enabled more people to collect their Permanent Voter Cards (PVCs). At the time of the postponement, 66% of PVCs had been collected. Now, it is above 80%. The extension has also allowed for a testing of the card readers in the field, to reduce fears about their performance.
The PDP has also made good use of the postponement, reducing the previously gathering momentum of the APC. Prior to February 7th, it seemed as if the PDP would be swept out of power by the gale force of "˜change'. Of course, we will never really know. What we do know, is that many people were against the postponement, and a lot of things the administration has done since then have been viewed through that lens.
Fourteen local governments – ten in Borno, and two each in Adamawa and Yobe – were under Boko Haram control as at February 7th, but right now, they control just 3, all in Borno. Many expressed doubt that 6 weeks would be enough to carry out what seemed impossible for all of 2014, namely, preventing insurgents from capturing and holding any part of Nigerian territory.
Now, the Nigerian Army has significantly rolled back Boko Haram, with help from the armies of Niger, Chad and Cameroon, as well as other foreign soldiers, either in active combat roles or as technical advisers, depending on who you ask.
It has gone some way to improving Goodluck Jonathan's abysmal record on security, but for many the timing of the army's surge is suspect, and they wonder why it has taken so long. The President says he had underestimated the terrorist group. If so, this has brought a high cost indeed: 15,000 plus killed, 3 million plus displaced, and hundreds in captivity, most notable of which are the Chibok girls, who are yet to return to their parents nearly a year later.
On January 18th, Petroleum Minister, Diezani Allison-Madueke, reduced the price of petrol in a move that many felt was aimed at buying a few votes. At the time, low oil prices meant the petroleum subsidy bill was very low. However, with subsequent currency devaluation and a slight increase in oil prices since then, the subsidy bill sharply increased, and queues soon reappeared in major cities in March. The result was a predictable unforced error, as whatever goodwill was acquired by reducing the pump price, was quickly wasted by the stress of getting petrol at the new price.
Jonathan has also attempted to work on his optics, going to Maiduguri – the epicenter of the insurgency – to visit the troops, a place he has only gone to once before since assuming office. He also went to Baga and Mubi, two other towns on the receiving end of Boko Haram's reign of terror.
There has also been a more aggressive media campaign, first to market what the Jonathan administration deems as its achievements, and also to smear the opposition. In a study of media campaign expenditure carried out by the Center for Social Justice (CESOJ) from January 1st to February 14th, the PDP spent N3.5 billion, while the APC spent N1.4 billion. That gap has almost certainly widened since the postponement.
The extent to which these efforts have been successful remains to be seen. The received wisdom is that there is a pool of "˜undecideds' who could swing the election for one candidate or other. Whether this number is significant is another matter entirely. In the absence of reliable polling figures, these assumptions cannot be verified.
Another key feature of the last few weeks, from the ruling party's point of view, has been relentless attacks on Attahiru Jega, the Electoral Commission (INEC) chairman. Jega was appointed in June 2010, shortly after Jonathan became Commander in Chief following Umaru Yar'Adua's death. He presided over a resounding Jonathan victory at the 2011 polls, in an exercise that passed the credibility test.
That he has now become the target for PDP proxies is a startling turnaround. Speculation that he will be removed before the election has only become worse with several newspaper advertorials calling his credibility into question, and several PDP affiliates calling for his removal.
His innovations, like the PVCs and electronic card readers, have also come under fire. Both are designed to reduce instances of multiple voting, and increase the integrity of the process, but have come under criticism, again from the PDP. Before the postponement, there was a push for the temporary cards to be used, with the argument being that not enough people had gotten their PVCs. Then the battleground moved to the electronic card readers, but a field test earlier this month, appears to have reduced most of the fears about their performance.
In addition to attacks on the INEC chairman, both the PDP and APC have stepped up attacks on each other since the postponement. All kinds of accusations have been traded, and other statements that could be interpreted as hate speech, which go against the Abuja Accord signed by both major candidates on January 14th. Buhari has been attacked on his age and his health status, with some in the PDP saying he would soon die, bringing back memories of Umaru Yar'Adua who died as President in 2010.
The APC have alleged that the PDP plan to scuttle the elections to prevent a Buhari victory, by using all the elements of state power available to them, and even installing an Interim National Government. Given the attacks on INEC's credibility by prominent PDP party stalwarts, it is hard to believe at this stage that if a defeat for Jonathan is returned, the result will be accepted.
The result is a political atmosphere that feels very charged, and whatever the outcome, there will be a lot of fences to be mended and bridges to be rebuilt. The only hope is that both winners and losers can put the country before their ambitions.
Joseph MacEbong is a freelance writer, commentator and political analyst. He lives in Lagos.