Fear and Loathing in Luanda – By Jon Schubert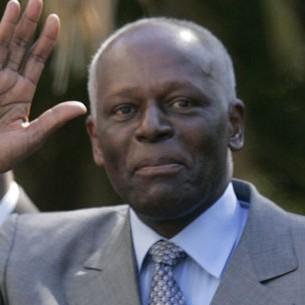 We can currently observe a great variety of "˜morbid symptoms' of fin de régime in Angola, ranging from the farcical to the tragic. It would appear the government of long-time President, José Eduardo dos Santos, and his ruling MPLA can hear the pealing of the doomsday bells.
However, according to the official interpretation, this impending doom is not a result of years of misrule, politics of exclusion, and the recent steep decline in oil prices, which quite dramatically revealed the persistent, gross mismanagement of public revenues, but rather because of the conspiracies of "˜internal enemies'.
Let's look back a few months to see how it has come to this. This is not to chart a symptomology of decay out of secret enjoyment or wishful thinking, but rather to raise a few questions about Angola's immediate political and economic prospects.
Following the drop in oil prices from the third quarter of 2014, the Angolan government had to revisit its 2015 budget, adjusting its originally expansionist budget by slashing public expenditure by one third, and taking out loans of $500m from investment banks. Shortly after, President dos Santos went to China to request another $25bn in oil-backed loans, and asking for a rescheduling of repayments of the existing loans, a fact which was met with increased outrage and mockery by the Angolan public.
Independent weekly "˜A Hora', for example, ran a headline in intentionally incorrect, "˜Chinese' Portuguese with the smiling face of Chinese President Xi Jinping saying "˜Angola is not well. Angolan only want money, money, money. Chinese give money, Angolan give [the provinces of] Cuando Cubango, Cuanza-Sul and Moxico".
The economy continued deteriorating, with a devaluating kwanza (the national currency) and dwindling foreign exchange reserves, and rising fuel and food prices, drastically affecting a majority of the population. Then an internal report revealed that state oil company Sonangol was "˜technically broke', due to its unsustainable operational model.
However, the government in official statements continued to deny any serious crisis. Rather than admitting that there had perhaps not been sufficient policy learning from the last oil price crisis in 2008/09, with close to no improvements in budget transparency and the governance of public finances, authorities unleashed the most violent persecution of suspected "˜internal enemies' since the end of the war.
In mid-April, police and military forces killed a yet unconfirmed number of adherents of the Adventist offshoot Millennial "˜sect' "˜the Light of the World' at Mt. Sumi, Huambo province. The government said 13 civilians were killed after 9 police officers were killed in a botched attempt to arrest the leader of the sect, José Julino Kalupeteca.
Government forces then sealed off the area, as reports of survivors emerged that alleged the massacre of over 1,000 people, including women and children. The Minister of Justice, Rui Mangueira, also rejected calls by the UN High Commissioner for Human Rights to allow for an independent enquiry into the events, saying the country would not accept "˜that its sovereign institutions be attacked from external institutions', and demanding excuses from the UN.
In May, the Luanda criminal tribunal handed a six-month suspended sentence for "˜slander' to the well-known activist and investigative journalist Rafael Marques. Marques, who had detailed persistent human rights violations in the diamond-producing Lunda provinces in his 2011 book "˜Blood Diamonds' (made available by the publisher for free), had been sued by the generals owning the private security companies accused of the violations.
Following a face-saving deal for the generals, civil charges were dropped. Two days later Marques was condemned in a criminal court, boding ill for the freedom of speech and information in Angola.
On 20 June, authorities then arrested 13 "˜youth activists' who were meeting in a Luanda home, followed by the arrest of a journalist-activist at the Namibian border and a soldier of the air force. The suspects were detained in places unknown, while the Ministry of Interior announced they had been plotting a coup to overthrow President dos Santos, and would receive $100m from "˜Western powers' to do so. A list outlining the composition of a "˜Government of National Salvation' was presented as further proof of their intentions.
In fact, the activists had been discussing two books that outline strategies for peaceful resistance to oppressive regimes; the supposed post-coup government was lifted from lawyer Albano Pedro's Facebook page: he had openly speculated about the "˜ideal' composition of a new government in case of political crisis, and invited friends and followers to contribute their own "˜nominations'.
The arrests were condemned by human rights organisations, and Portuguese newspaper "˜Público' called the Angolan government "˜fascist', comparing its methods to the Salazar dictatorship.
Up until a year ago, while the Portuguese economy depended heavily on Angolan investments, similar media attacks on the Angolan government were previously condemned by the Portuguese government, sometimes followed by official excuses. It might be purely coincidental that no such reactions followed now, after the Portuguese government recently had to open up a EUR500m credit line for Portuguese companies operating in Angola, who are facing unpaid arrears and capital controls.
When a US entertainment channel recently ran its programme "˜Say yes to the dress' showing the daughter of Angola's Minister of Territorial Administration, Bornito de Sousa, spending $200,000 on her wedding dresses and the dresses for her bridesmaids, the reaction in social media amongst Angolans was immediate and furious.
Bornito de Sousa, MPLA hardliner though he is, had until that point still enjoyed respect from a vast part of urban society due to a reputation for probity, integrity and competence. However, his facebook post in reaction to the reports betrays an odd mixture of petulance, reality denial, and sense of entitlement that prompted many even of his erstwhile sympathisers to criticise him harshly, and openly in the comment thread.
Achille Mbembe has quite cogently and very evocatively described how the spectacle of grotesque excesses binds the ruler and the ruled in "˜mutual zombification'. However, it would appear that Angola's promises of "˜immediatism' "" the overnight, spectacular wealth made possible by seemingly limitless oil revenues "" are dissolving in the cacimbo cold like a mirage, with the end of the oil bonanza clearly showing the limits of this commodified politics.
Influential economic partner countries like the US, the UK, Portugal and France, who until recently were willing to condone, or at least turn a blind eye to Angola's domestic affairs in exchange for oil and investment opportunities, seem to have changed their stance somewhat.
The Angolan government appears in great fear of anyone who might think differently, and says so in public. However, discontent with the president's poor handling of the crisis is mounting, even from within the ranks of the MPLA.
The open criticism of the government, and heated speculations about a precipitated transition of power (including a – potentially violent – internal settling of accounts with the dos Santos family and his closest allies) indicate that even a stepping up of repression might no longer be enough to stem the tides of change.
Jon Schubert is a political anthropologist and a research fellow at the Centre of Area Studies, University of Leipzig. He has worked on Angola since 2007, and his latest article, "˜2002, Year Zero: History as Anti-Politics in the New Angola' can be found here. [email protected]