South Sudan: The price of war, the price of peace – a graphic story
In December 2013, South Sudan erupted into civil war as President Salva Kiir's army battled rebel forces led by former Vice-President Riek Machar. Tens of thousands were killed and hundreds of thousands displaced. The cartoon below tells the story of the conflict and the dynamics of the political marketplace that determined the direction of the peace talks.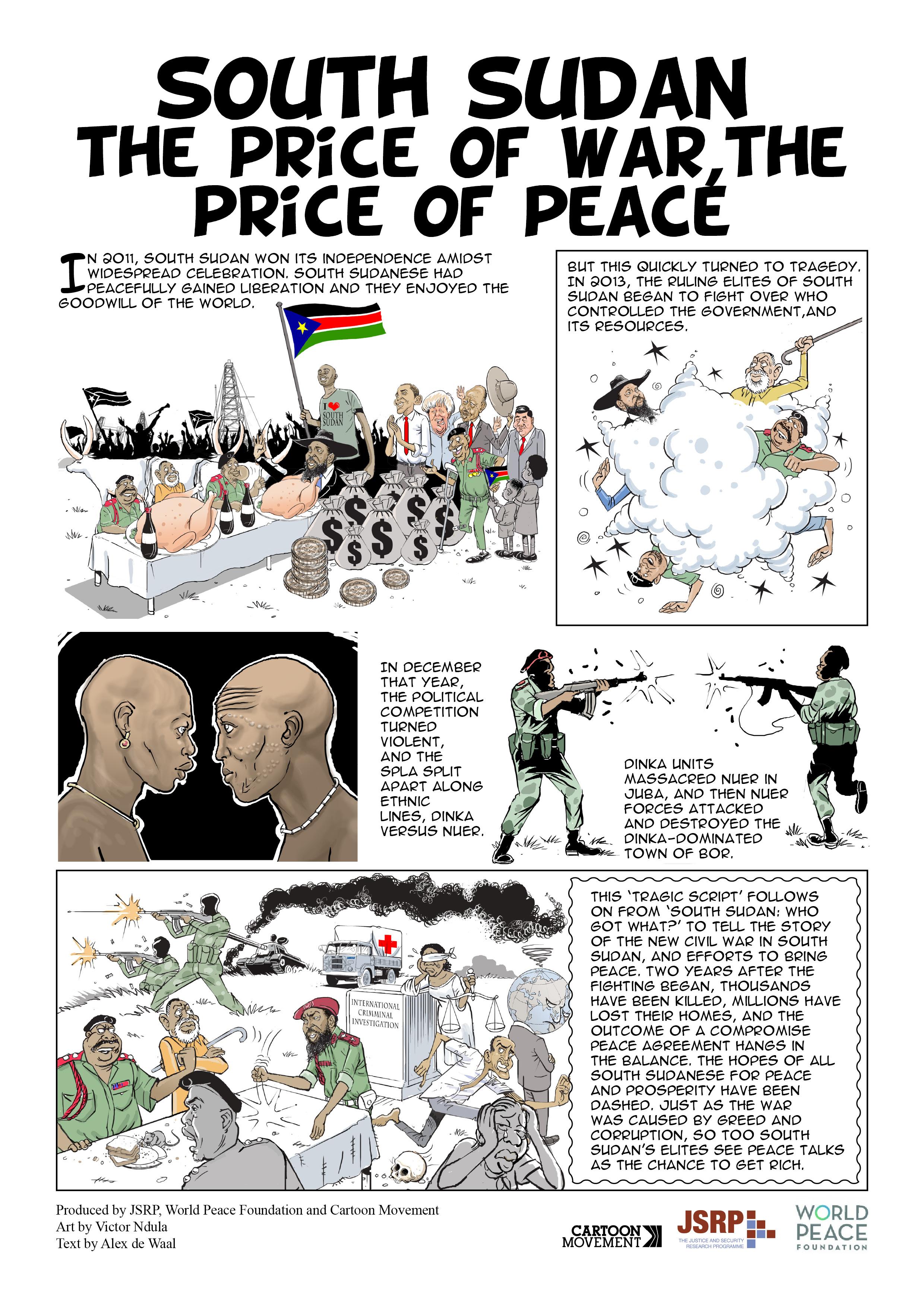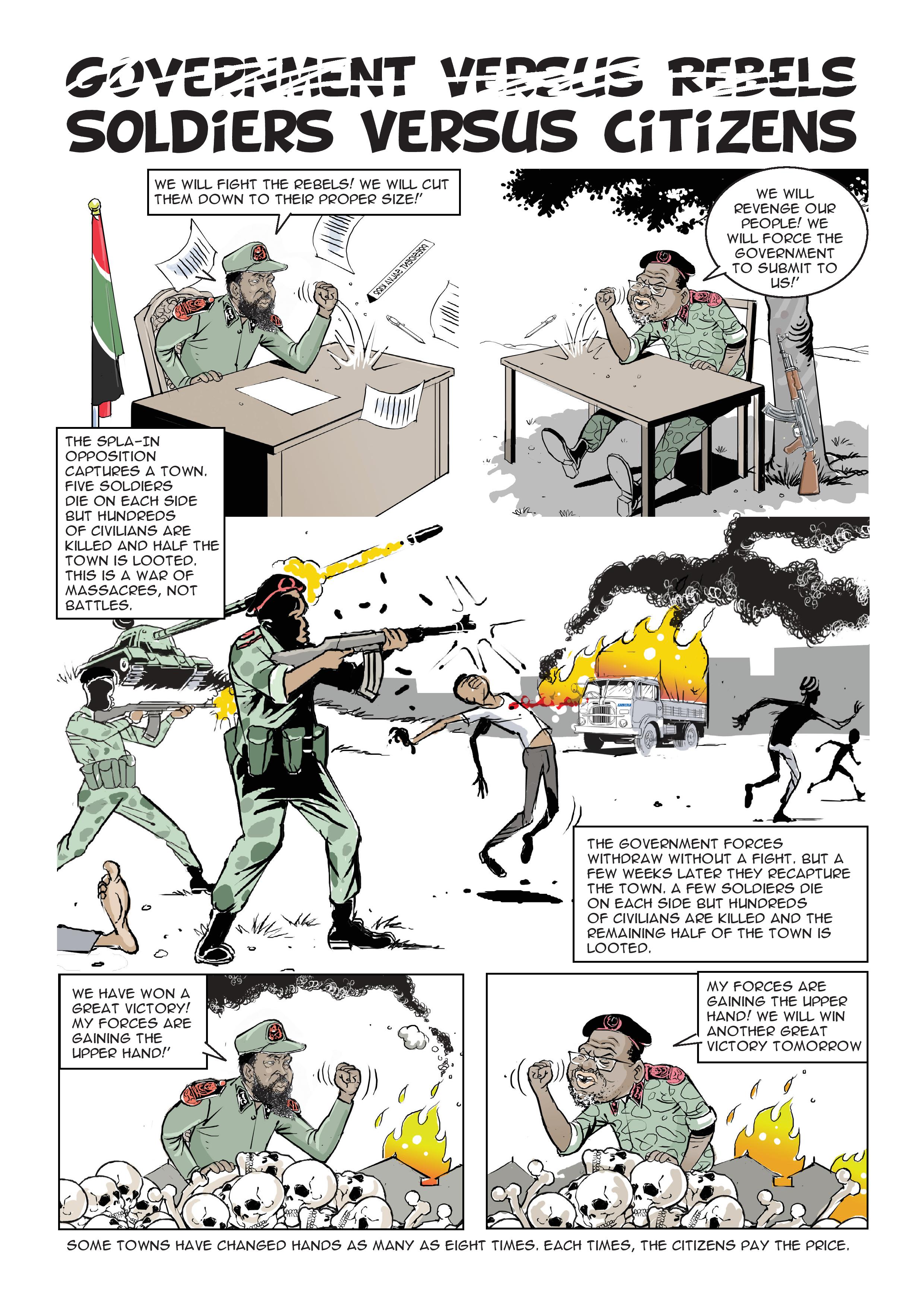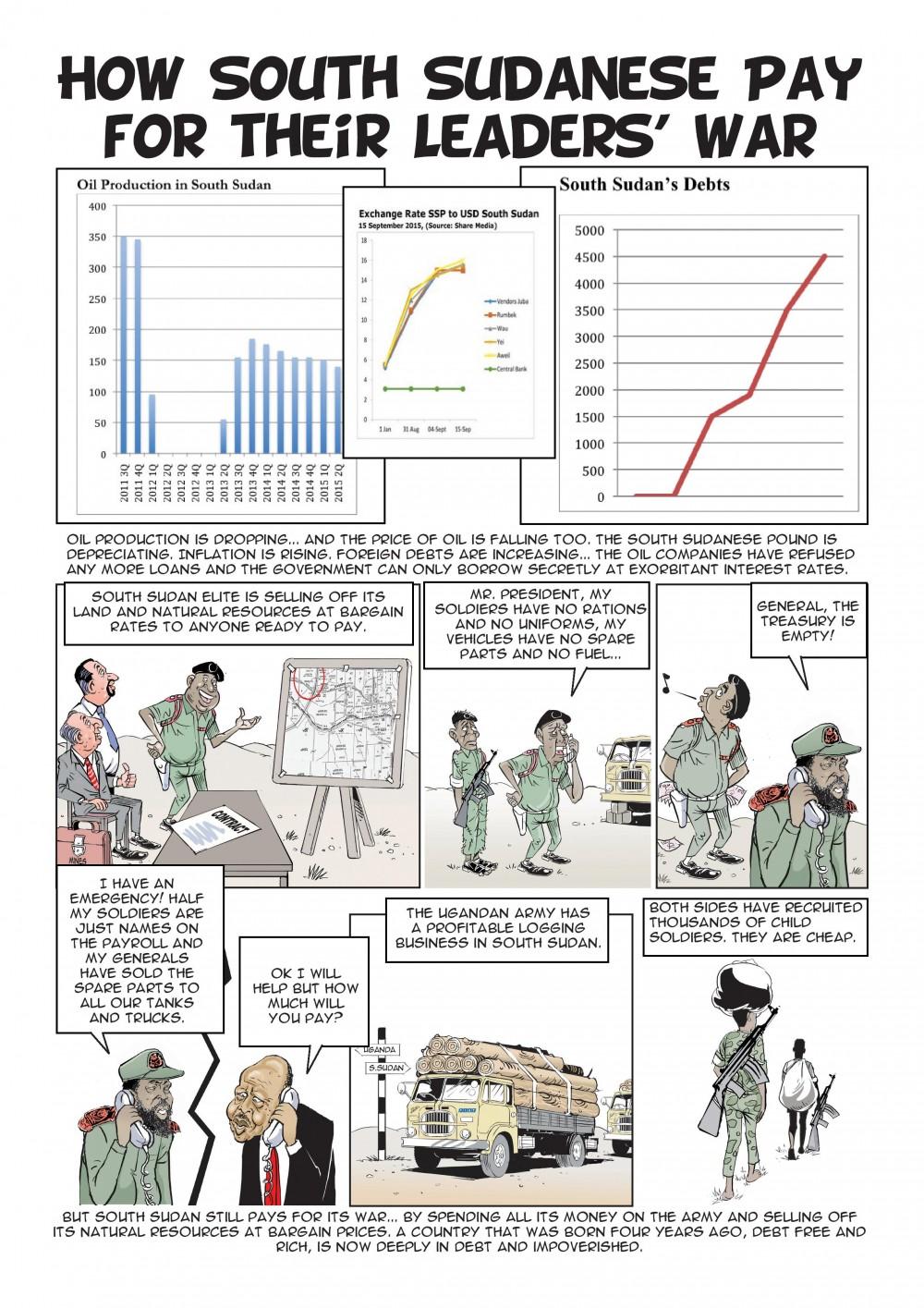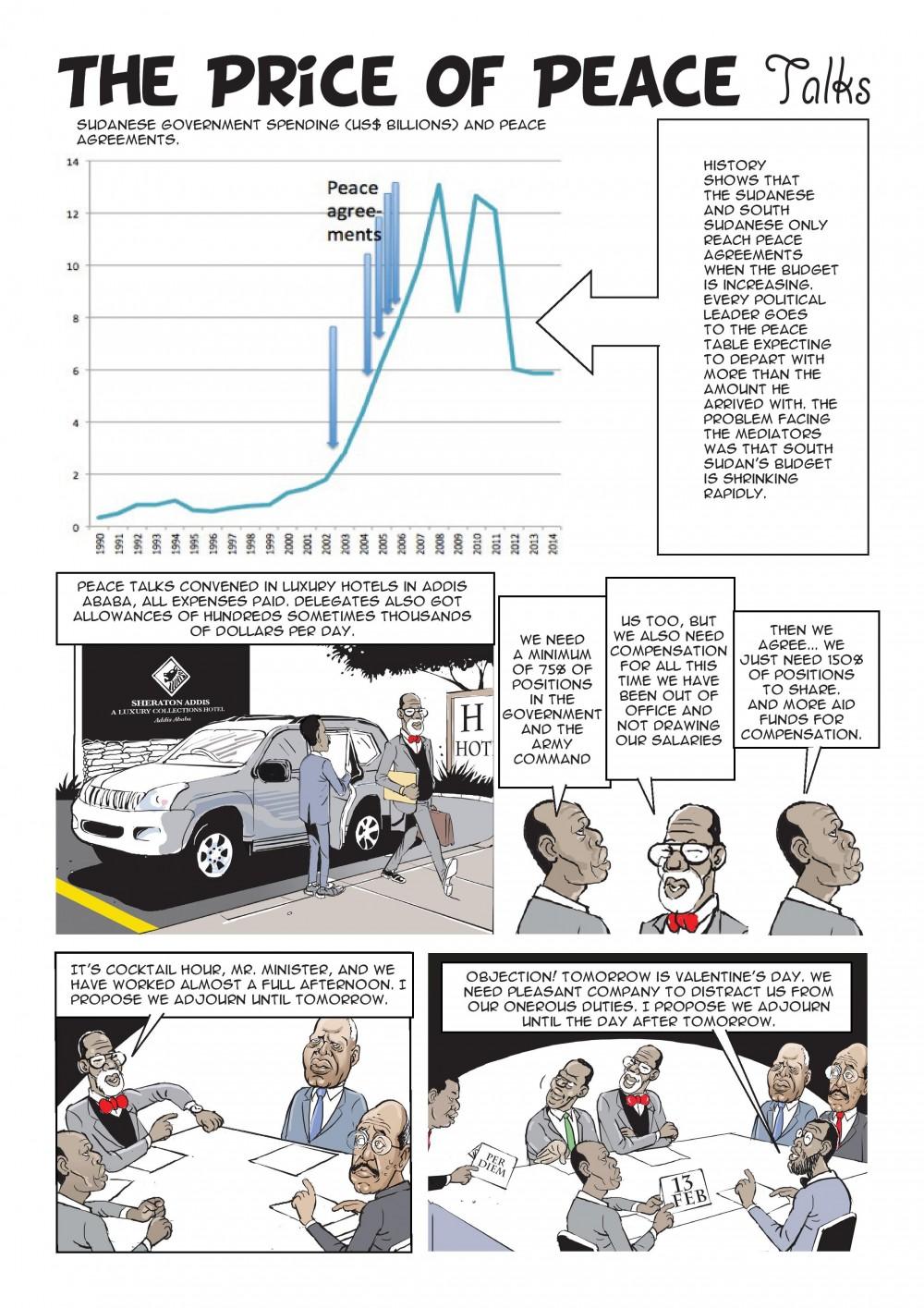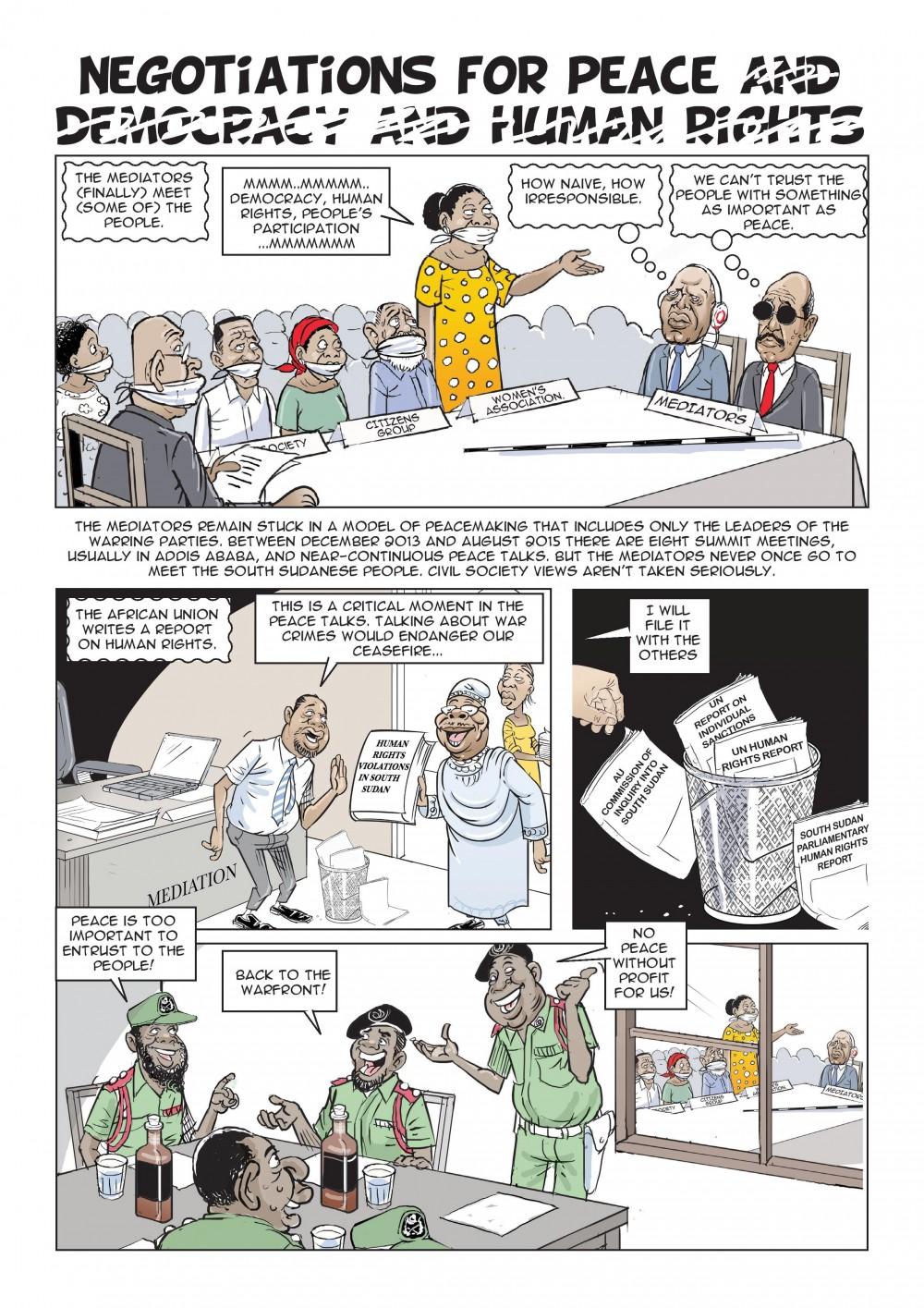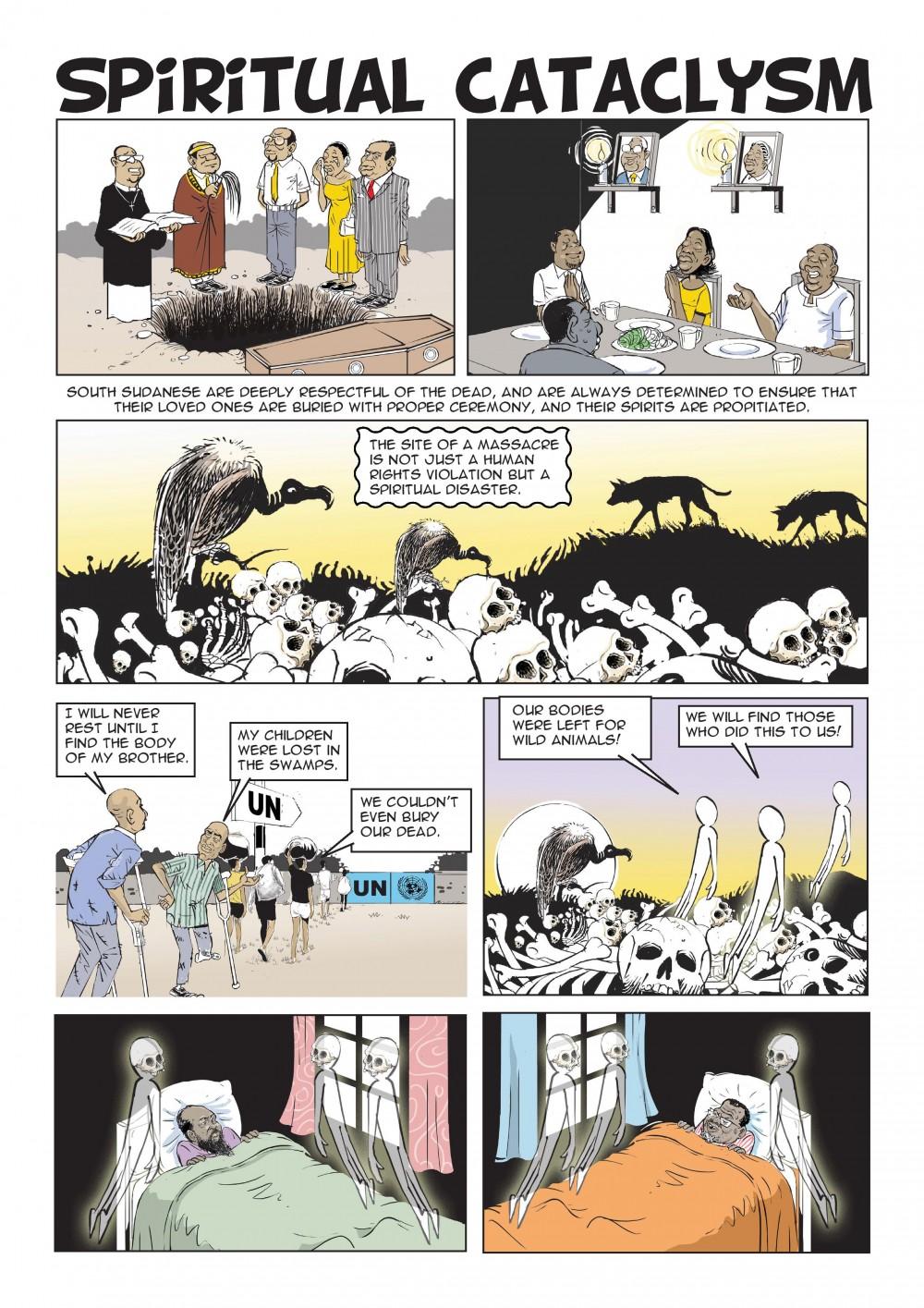 Text by Alex de Waal. Artwork by Victor Ndula'. The project was co-sponsored by the Cartoon Movement, Justice and Security Research Programme and the World Peace Foundation. Part One: Who Got What?" is available here.