Service delivery, accountability just a click away in Zimbabwean city [Haller Prize 1st place]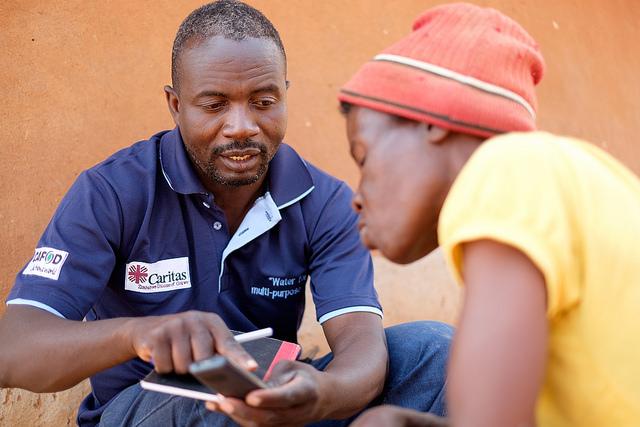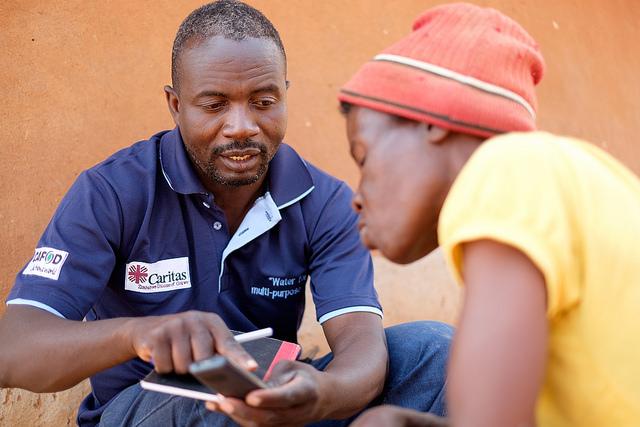 This entry was awarded 1st place in the 2016 Haller Prize for Development Journalism. In the third annual edition of the competition, professional and amateur journalists from across sub-Saharan Africa were asked to submit articles on the theme of: "How best can digital technology empower development in sub-Saharan Africa? And where are the challenges?" A record 110 submissions came in from across the continent. Also read the 2nd and 3rd placed entries.
MASVINGO, ZIMBABWE – For Mavis Muguti, a 50-year-old widow in Zimbabwe's southern city of Masvingo, sewer bursts, blocked drainage pipes and uncollected garbage in her street had become a perennial problem that would take ages to be attended to by the local authority.
The delays posed serious health risks as raw sewage would flow past her doorstep, bringing back sad memories of the infamous Cholera outbreak that claimed 4,000 lives in 2008, according to the World Health Organization (WHO).
While she lives a stone's throw away from the local municipal offices in the populous Mucheke high density suburb, bureaucratic bungling on the part of the council workers always left her frustrated and often ready to give up.
"The procedure was that I would go to the local municipal offices in the high density suburb. They would just get my details in their big, black book and forward to the Civic Center in town at their headquarters. Then, the public works department will be notified, but they will in turn take their time before responding due to depleted fleet and shortage of manpower," she says.
But this is no longer the case in this digital age.
The advent of social media – particularly social networking site Facebook and WhatsApp, has seen the bureaucratic hurdles being circumvented as residents now have direct access to the Mayor, Hubert Fidze.
In a bid to bridge the gap between the 100,000 residents and the city caretakers, resident lobby organizations, the Masvingo United Residents and Ratepayers Association (MURRA), created a WhatsApp group dedicated to service delivery where members can pose questions to Fidze, post their complaints or report problems directly to the group.
The group has over 1,000 members. Fidze has also been added to several other residents' WhatsApp groups like Wezhira Community Radio, also with close to 1,000 members.
Others with internet connectivity simply turn to his Facebook page, where he can no longer accept anymore 'friends' as he has exceeded the 5,000 limit prescribed by the social networking site.
"Notifying council of faults is now shorter and faster. We can directly tell the Mayor on the WhatsApp group and he usually responds swiftly online," Muguti said.
Fidze becomes probably the first mayor in the country to adopt social media to interface with residents and has been lauded by the local authorities' mother body, the Urban Councils Association of Zimbabwe (UCAZ) for ingenuity.
UCAZ urges other cities to emulate the gesture.
Social media is not only a blessing to the residents, but to council as well: residents give pointers on areas that require improvements and spur management to improve their work ethic, Fidze noted.
"The city council is relying on social media to know what the residents want. Service delivery is improving because we are often reminded of things that we have to do and ought to improve. People ask a lot of questions and I do create time to respond and give them feedback," he said.
He said treated water pipe burst are repaired in real time, saving the precious water. Water is currently in short supply due to the El-Nino induced drought that is fast drying the city's only source of water, Lake Kyle/Mutirikwi, which currently stands at a precarious 15 percent of normal reserves.
The local authority also notifies residents of annual budget consultations and other meetings online and the messages go viral.
Ordinary citizens have transformed into cyber-activists, pushing for transparency and accountability in the disbursement and use of funds in the city, says MURRA.
"We welcome the move by the mayor to engage citizens through social media. Residents can now monitor and track how council budgets are allocated and exhausted by the people they elected into office," said Godfrey Mtimba, MURRA spokesperson.
Many local authorities in the country have been rocked by allegations of corruption and abuse of funds.
Ward four councilor, Godfrey Kurauone said he tapped on the mobilization role of social media to reach out to thousands of voters while campaigning in the past local government elections.
"If there were no smart phones, the internet and social media, especially WhatsApp, I could not have made it into council chambers. I had a small campaign budget and would not reach out to many people physically," the 28 year-old, the youngest councilor ever in the history of the city, observed.
However, being part of the WhatsApp groups came at a social cost for the Mayor, who was victim of a stream of insults by political rivals. Now those posting obscenities will be removed from the group by the MURRA and Wezhira administrators.
While country's mobile phone penetration rate stands at 95.4 percent, according to the Postal and Telecommunications Regulatory Authority of Zimbabwe (POTRAZ), the major downturn to effective social media use is that not every resident has access to handsets compatible with WhatsApp. Internet connectivity, on the other hand, is very low in Zimbabwe.
The proportion of households with at least one member with Internet access at home was at 33 percent, according to the Zimbabwe National Statists Agency (ZIMSTAT)'s 2014 Information and Communication Technology (ICT) survey.
Zimbabwe, which is a signatory of the International Telecommunication Union (ITU), joined the rest of the World in commemorating the World Telecommunications and Information Society Day on 17 May in Mashonaland Central province.
The event was marked by the launch of a Community Information Centre at Muzarabani Growth Point, which offers full business and ICT services, including the internet.
Launching the center, the Minister of ICT, Postal and Courier Services, Supa Mandiwanzira, said he was bridging the digital divide by making ICTs more available in far flung areas.
"We are here to fulfill this digitalization program as we connect all communities to the internet and support them with basic electronic services like printing, scanning and photocopying.
"All communities in Zimbabwe should be connected and have access to telecommunication and internet services," Mandiwanzira said.
The country embraced the ITU theme for this year which is, 'ICT entrepreneurship for social impact'.
By Tatenda Chitagu (Zimbabwe)