The Colonial Bastard Rhodes Typeface, and other Southern African Creatives to Watch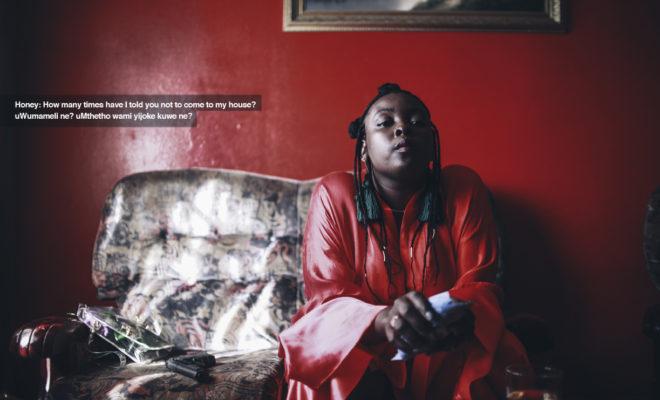 A few years back, it was said that Africa's creative economy was like a sleeping giant. That may have been, but the giant's awake – and woke – to the fact that the vast digital presence of young African artists is fuelling new and dynamic takes on humour, politics, fact, fiction, sexuality, satire, fantasy, technology, innovation, imagination and much much more.
From the visible hits of Instagram to filtered film clips on YouTube, the digital podiums for showcasing visual ideas and experiences have become energised by the uploaded work of artists, thinkers and adventurers who are remixing ideas of creativity across platforms and genres, some subtly, some politically – much of it brash, sassy and savvy – but all of it deserving to be shouted about.
This curated selection of some of the most striking digital art and artists coming out of Africa exposes a world that contains movement makers, pivotal names and vital collectives.
What's clear is that the ideas that inhabit these platforms are just the modest tip of an ever-evolving iceberg of activity that's as deep as it is wide. With new and established African and Africa-based artists reacting to their immediate and to global locations, the abundance of sharp, edgy, smart or whimsical content exists as a dynamic source of delight, surprise and aesthetic invention, fuelling a rich eco-system of bold and digitally borderless artistic expression.
Below is a (very partial) list of some creators to watch from Southern Africa.
See our other regional lists here:
The League of Extravagant Grannies, and other East African Creatives to Watch
Poetry Soup, and other North African Creatives to Watch
Monochrome Lagos, and other West African Creatives to Watch
Photography
All Hail the Honey (featured above): An online, photographic comic book with images by film photographer Andile Buka.
Creative collectives
Bubblegum Club: A cultural intelligence agency, founded by Lex Trickett and Jamal Nxedlana. They help brands and organizations understand and engage with contemporary South African youth culture.
I See A Different You (featured above): Collective of Soweto born creatives who set out to change the world's view of Africa from the negative to the positive.
Visual artists
Lady Skollie (featured above): Laura Windvogel (aka Lady Skollie) produces work revolving around the themes of gender roles, sex, greed and lust.
Dance and Performance
Manthe Ribane: Creative performer, and designer from Soweto. She calls herself "a visionary artist exploring how the human force moves in spaces gravitating within their own purpose".
Buhlebezwe Siwani: A Sangoma and contemporary artist from South Africa, and a performance artist who uses her body as a medium and site of protest and power.
Buhle Ngaba (featured above): Actress, author and performance activist.
Jabu Nadia Newman: Between art directing music videos and collaborating on photo series' and fashion films, Jabu's also been busy with a popular web show, The Foxy Five, about intersectionality and feminism. The first of its kind to come out of Cape Town.
Albert Silindokuhle Ibokwe Khoza: A walking exhibition of hair and style of the enigmatic Albert Silindokuhle ibokwe Khoza – Soweto actor, singer, dancer and performer.
Film
Minerva's Lilies (featured above): Set to a Swahili Tarab song, this short film by two sisters Amirah and Wafa Tajdin is a "personal portrait of sisterhood, magic and mothers".
Music
Batuk (featured above): A house music collective founded by Aero Manyelo, Spoek Mathambo and Manteiga.
DJ Doowap: A female DJ influenced by 90s beats.
Innovation – Design – Architecture
The Colonial Bastard Rhodes Typeface (featured above): A graphic design project by Zimbabwean-born illustrator and graphic designer Osmond Tshuma. It's a post-colonial critique of both Cecil John Rhodes and the impact of Colonialism in South Africa.
Style and Fashion
Sartists (featured above): Creative fashionistas Wanda Lephoto, Xzavier Zulu and Kabelo Kungwane document the street style of Jo'burg and Cape Town using inspiration from various styles across the globe.
This digital gallery was curated as an accompaniment to The Arts Forum – and event hosted in April 2017 by the Royal African Society and the British Council to discuss and share experiences of presenting contemporary African art to UK and international audiences. This is part of a strategic partnership between the two organisations, aimed at increasing networks and sharing knowledge, expertise and connections between the UK and African countries.