Poetry Soup, and other North African Creatives to Watch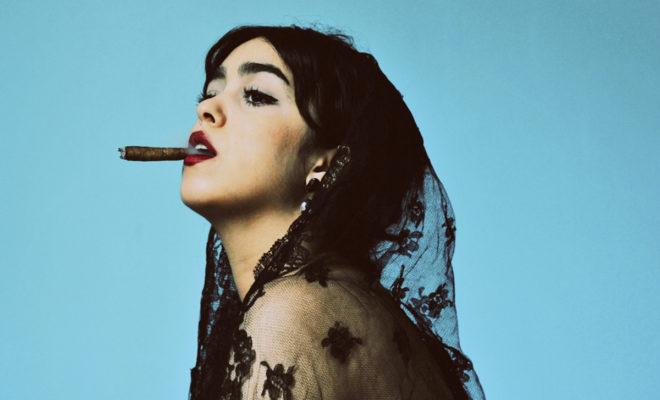 A few years back, it was said that Africa's creative economy was like a sleeping giant. That may have been, but the giant's awake – and woke – to the fact that the vast digital presence of young African artists is fuelling new and dynamic takes on humour, politics, fact, fiction, sexuality, satire, fantasy, technology, innovation, imagination and much much more.
From the visible hits of Instagram to filtered film clips on YouTube, the digital podiums for showcasing visual ideas and experiences have become energised by the uploaded work of artists, thinkers and adventurers who are remixing ideas of creativity across platforms and genres, some subtly, some politically – much of it brash, sassy and savvy – but all of it deserving to be shouted about.
This curated selection of some of the most striking digital art and artists coming out of Africa exposes a world that contains movement makers, pivotal names and vital collectives.
What's clear is that the ideas that inhabit these platforms are just the modest tip of an ever-evolving iceberg of activity that's as deep as it is wide. With new and established African and Africa-based artists reacting to their immediate and to global locations, the abundance of sharp, edgy, smart or whimsical content exists as a dynamic source of delight, surprise and aesthetic invention, fuelling a rich eco-system of bold and digitally borderless artistic expression.
Below is a (very partial) list of some creators to watch from North Africa.
See our other regional lists here:
The League of Extravagant Grannies, and other East African Creatives to Watch
The Colonial Bastard Rhodes Typeface, and other Southern African Creatives to Watch
Monochrome Lagos, and other West African Creatives to Watch
Photography
Zahrin Kahlo (featured above): a photographer based between Morocco and Italy. Her focus is on femininity and body politics.
Hela Ammar: Ammar works with photography, sound installations, and embroideries in her 2014 work 'Tarz'. Her work explores the female identity among the moral and religious conventions of Tunisia today and in the past.
Ramzy Bansaadi: Bansaadi is an Algerian street photographer.

Razine Mebarki: an Algerian photographer.
Literature
TKLM Slam Collective: Founded on the belief that youth can and must speak for themselves, TKLM presents literary arts education and youth development programmes in the areas of creative writing and public speaking. They also host a monthly slam poetry event.
Nassim El Qochairi:  The young man describes himself as: "18 Years Old | Graphic Artist | Spoken Word Performer | Nerd | Cinéphile | Sériephile"
Poetry Soup: A website resource of poems by Moroccan poets.
A Dictionary of the Revolution (featured above): a project started by artist Amira Hanafi. 
Theatre and Dance
Art Solution (featured above): Art solution is an association founded in 2011 in order to gather the Tunisian Urban Community around a passion, dream, and art banished by many. They promote breakdance as a tool for personal and professional empowerment.
Alternative Vibes Festival: A festival organised by Art Solution and Kate Scanlan. It involves creative exchange with the hip hop community and graffiti artists in Sousse and Tunis.
Film
Ismail Bahri (featured above): Swiss-Tunisian Ismail Bahri works in Paris, Lyon and Tunis. In his 2010 video work 'Orientations', viewers see reflections of Tunis in a pot of ink as the artist carries it through the city. The ink captures the image of the world — but only for a moment.
Visual artists

Mounir Fatmi (featured above): Fatmi lives and works between Paris and Tangier. He constructs visual spaces and linguistic games using VHS tapes, copier machines and antenna cables. His work deals with the desecration of religious objects, deconstruction and the end of dogmas and ideologies. He is particularly interested in the idea of death of the subject of consumption.
Zineb Benjelloun: A Moroccan artist, illustrator and documentary filmmaker.
Mouna Karray: Karray works with photographs, video and sound installations on questions of identity, memory and mental boundaries. Her work 'An Object on the Shore' plays with the same themes using sounds. The listener hears chanting from the Koran, dogs barking, birdsong, car engines and a radio playing. The work frames the question of whether these religious, profane and mundane sounds form a set of fragments or a cultural whole.
IBRAAZ Publishing: An online platform producing critical forms of knowledge about visual cultures relating to and emanating from North Africa and the Middle East.
Music
DJ Van (featured above): Based in Marraksh, DJ Van is said to be the "Godfather of Moroccan music".
Innovation – Architecture – Design
Annassi Mehdi (featured above): Mehdi is a digital illustrator
Brain Oil Factory (BOF):  a group of Moroccan artists, BOF hold challenges every week or so to keep themselves working to improve and have fun.
Vintage Maroc: An intriguing look at retro Moroccan scenes and architecture
Cheb Moha: Moha is a photographer/designer
Fashion
Yassine Morabite: Moroccan artist, painter, illustrator, and fashion designer
Amine Bendriouich: Based between Casablanca, Marrakech and Berlin, Amine Bendriouich spreads the word of "Couture and Bullshit" via his fashion label in Casablanca.
Creative collectives
Le 18 (featured above): A cultural, multidisciplinary riad, a place for gathering and exchange, a common living space dedicated to creation and reflection, and an artist residency in the medina of Marrakech for Moroccan and international artists. Run by photographer Laila Hida.
This digital gallery was curated as an accompaniment to The Arts Forum – and event hosted in April 2017 by the Royal African Society and the British Council to discuss and share experiences of presenting contemporary African art to UK and international audiences. This is part of a strategic partnership between the two organisations, aimed at increasing networks and sharing knowledge, expertise and connections between the UK and African countries.