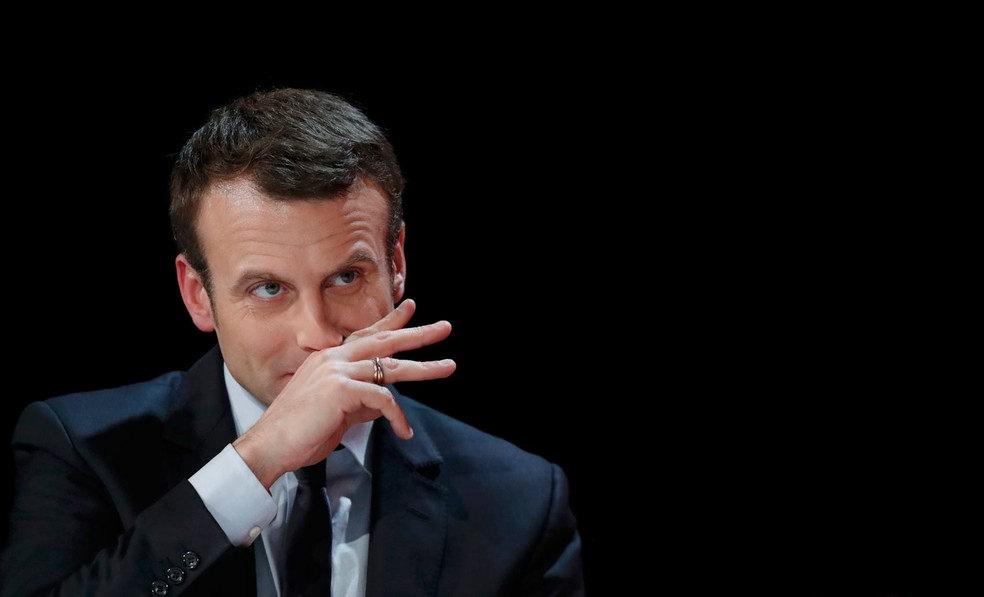 Relations with North Africa may not be a priority for France's new president, but they should be.
As France's presidential election this May captured much of the world's attention, one region with a particularly close eye on the outcome was the Maghreb.
Many African leaders welcomed Emmanuel Macron's eventual victory. In his campaign, the 39-year-old centrist expressed commitment to the continent's development and democratisation. This was in contrast to many of his opponents, who emphasised counterterrorism and immigration controls.
However, for the time being, Macron's election raises as many questions for Africa as it answers.
The new president has already paid a visit to the continent as he met with French troops in Mali. But French foreign policy going forwards will significantly depend on the legislative elections scheduled for 11 and 18 June. Macron's En Marche! Party is unlikely to win a majority in the National Assembly, meaning he will have to work with whichever party does best.
Additionally, the weakened position of France's most established political parties – the Republicans and Socialists – suggests the elections may see a new generation of politicians enter government. Having said that, Macron's initial pick for Foreign Affairs and European Minister, Jean-Yves Le Drian, comes from outgoing President François Hollande's cabinet, suggesting continuity.
Morocco, Algeria and Tunisia
Regardless of the results, Macron will face a host of tough domestic and international challenges. Relations with North Africa are unlikely to be a priority. Yet France's former colonies in the Maghreb – Morocco, Algeria and Tunisia – continue to face near- and medium-term uncertainties that should be of concern to France.
Morocco is arguably the most stable of the three, having successfully "managed" the unrest of early 2011. But it is also a site from which many migrants attempt to cross into Europe. Morocco has recently tried to use this point as leverage with Spain and Italy, linking its efforts to curb migration with support for its claims over the Western Sahara.
[40 years of hurt: The never-ending scandal of the Western Sahara]
["Only independence will restore us": A Sahrawi refugee recalls Western Sahara's invasion]
Morocco also struggles with various governance concerns. Parliamentarians and ministers have recently faced allegations of corruption and scandals, leading to popular disillusionment with the country's leadership. Meanwhile, the country faced months of political paralysis earlier this year after the new prime minister failed to form a coalition government.
Perhaps most significantly for France, Morocco has also shown a growing interest in working with other international partners – notably Russia and China – for strategic and economic ends. At the same time, it has been increasingly asserting itself as an investor in other African countries. These trends have raised some concerns in Europe and the United States that they could get left behind.
[Why did the African Union readmit Morocco after its 33 years in the cold?]
At the other end of the spectrum, Algeria may be facing the most uncertainty. This is due to questions around an anticipated presidential succession, declining oil prices, and other economic concerns. Although the results of  recent parliamentary elections did not bring an immediate shift in power, they also did nothing to reassure observers of the government's ability to prevent a political crisis.
Across the border, Tunisia is often hailed as the most successful country in implementing genuine democratic reforms after the 2011 uprisings. But it too faces major security and economic concerns. Terrorism has been cited as one of the region's most pressing threats given the numbers of Tunisians joining ISIS, the recent high-profile attacks in Tunisia and Algeria, and the origins of individuals thought to be behind recent attacks in Nice, Brussels and Berlin.
Additional concerns for France arise from elsewhere in North Africa. For example, the long-standing conflict over the people of the Western Sahara's right to self-determination has the potential to thwart cooperation between Algeria and Morocco; recent ministerial changes in Algeria have also raised the spectre of increased competition between the two countries. Meanwhile, reducing instability in the likes of Mali and Libya also requires strength and predictability in the other three Maghreb countries.
Priorities with the Maghreb
Given significant concerns in the region and the long history of close relations with France, changes in Paris' approach could have major repercussions. France's relationship with its three former colonies, particularly Algeria, is complex and delicate. Any disruption now – such as an abrupt departure from Macron's liberal approach to immigration or significantly reforming neo-colonial ties – would likely exacerbate problems in the short term.
In terms of counterterrorism, continued regional cooperation is crucial. France's military support and cooperation with these Maghreb countries in Mali have been seen as important forces in the efforts against insecurity.
Part of these efforts includes France maintaining support for growth and stability in the Maghreb. This means continuing economic partnerships to help lower unemployment and revive important sectors such as tourism.
The same goes for work towards political liberalisation that fosters participation and helps to prevent large-scale social unrest or other political crises. Offering strong support to Tunisia for its upcoming municipal elections, for example, should be a high priority.
However, maintaining strong partnerships between France and North Africa goes beyond security and counterterrorism. Economic prosperity, reducing migration flows, and human rights protection are important too – not simply steps on the way to guaranteeing a safer France and world.
As Macron settles into the job and waits for the final make-up of the National Assembly, let's hope France's new leadership will recognise this.